Replacement MyFord Touch (SYNC 2) Module pre-programmed to your VIN for a quick and easy replacement with no trip to the dealer required! Regardless if your vehicle does or does not have navigation now, you can upgrade to navigation / downgrade to non-navigation or keep it the same. If adding navigation when you did not have it before, you will also need a map card!
Please read the FAQ before purchasing!
INCLUDED:
Genuine Ford voice activated navigation system control module.
Vehicle specific programming - NO trip to the dealer required! (VIN Required During Checkout)
Full printed instructions & live technical support.
OPTIONAL: Latest Map Card for USA and Canada
FEATURES:
Plug n' play - hassle free installation w/ no cut or spliced wiring.
Maintains ALL existing features (Backup Camera, Heated Seats, Park Assist, Climate Controls, etc)
Will operate

exactly

like it came from the factory.
No additional antenna required for navigation equipped module (your vehicle already has one).
Navigation module supports subscription to SiriusXM for traffic, weather, sports and movie information.
Now with support for Siri® Eyes-Free!
INSTALLATION:
Install Time: Varies
Install Ease: Varies
COMPATIBILITY:
2011, 2012, 2013 2014, 2015 & 2016 Ford and Lincoln vehicles equipped the 8" MyFord Touch system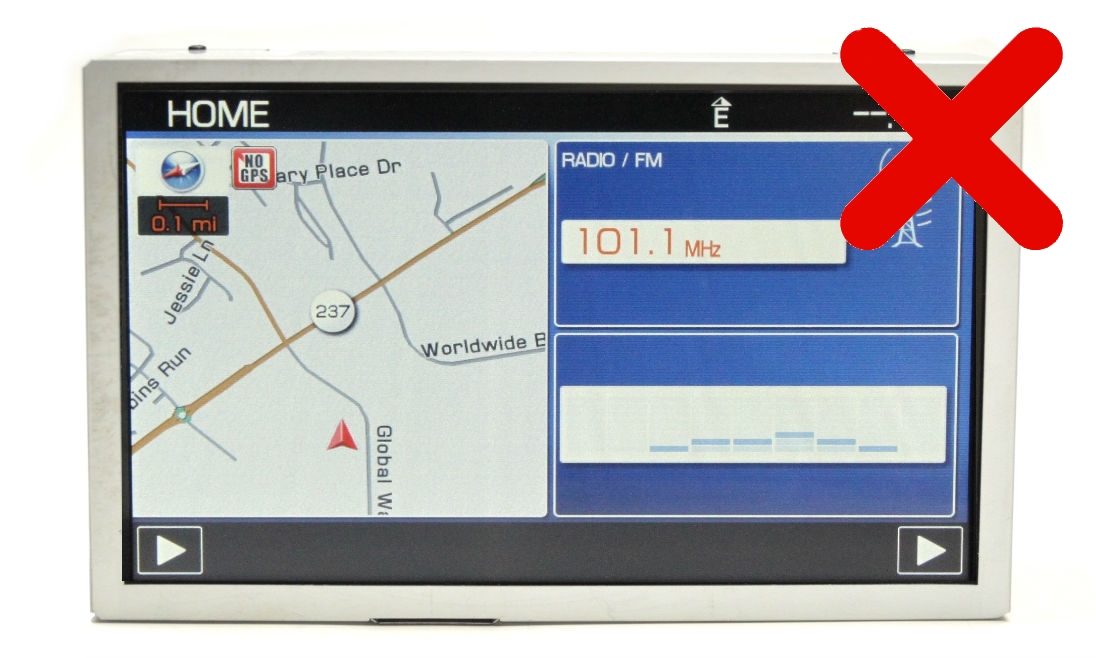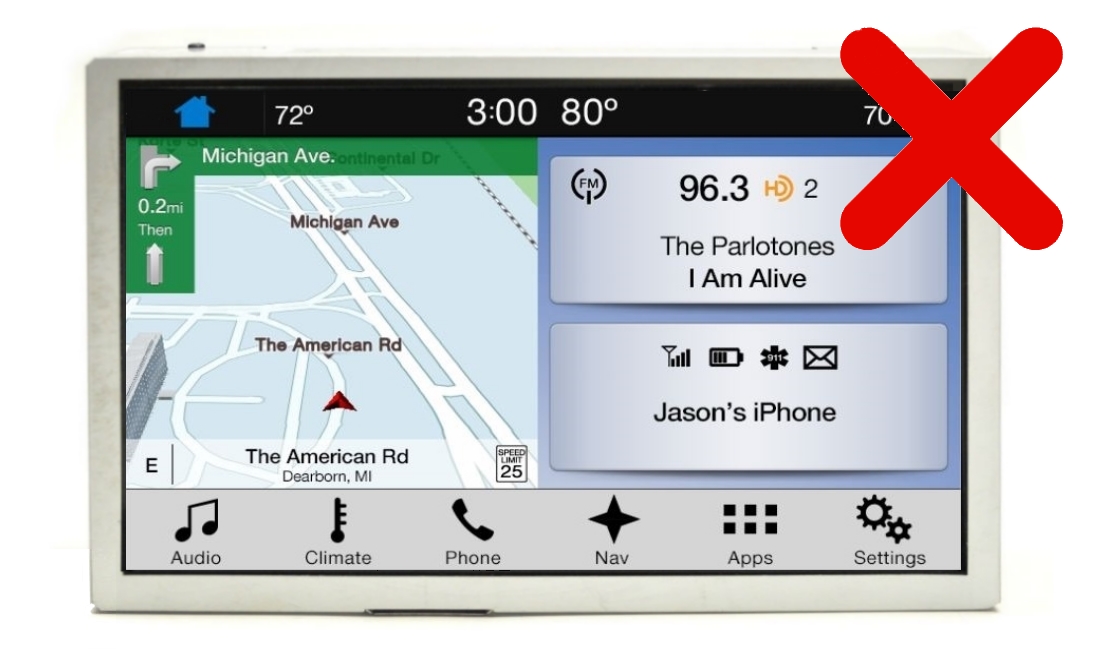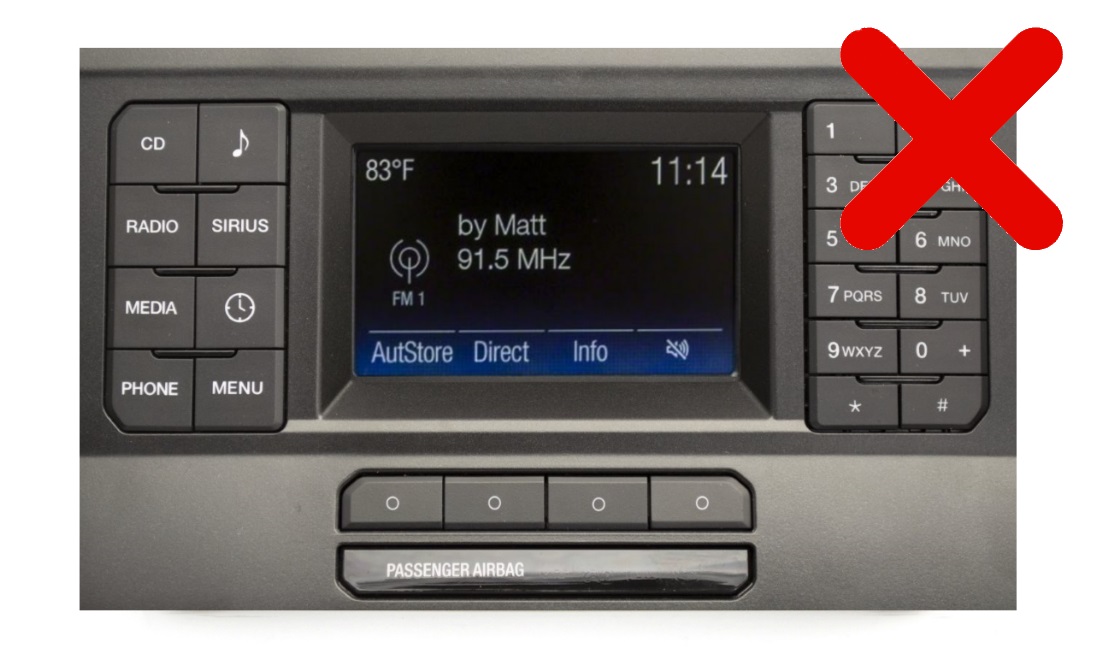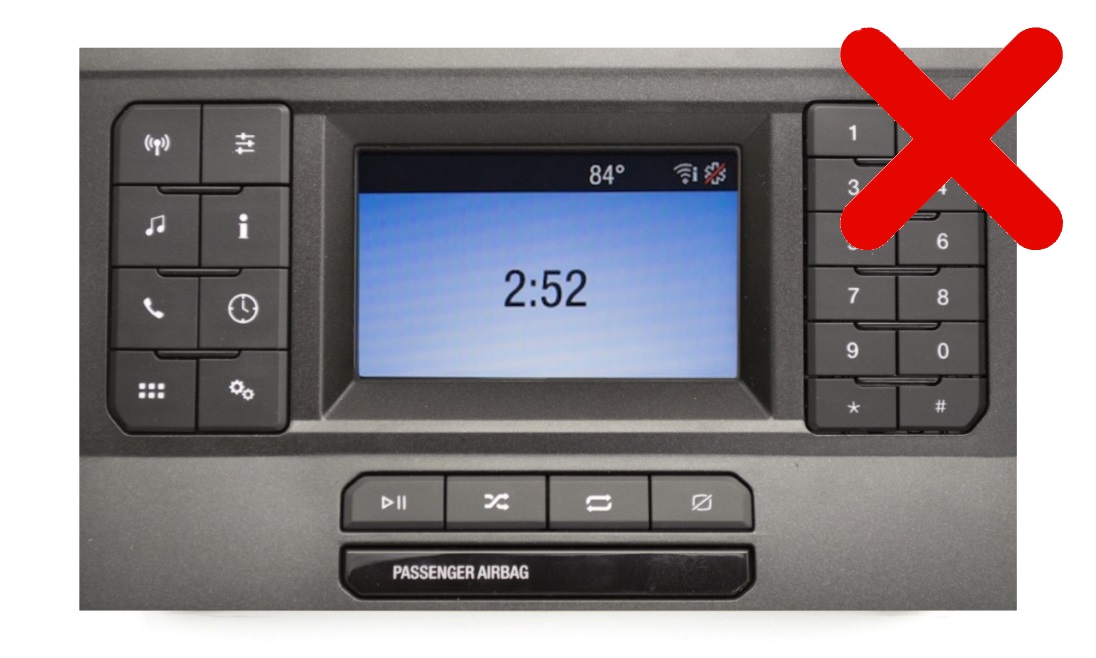 FREQUENTLY ASKED QUESTIONS:
Q – "My screen is dead / black - will this product fix my issue?"

A – Yes. The 2011-2012 Edge and Explorer (and others) are extremely prone to the APIM failing causing a blank screen. This will fix the issue - guaranteed.
---
Q – "I get the error "Entertainment Unavailable" and I cant access any music sources. Will replacing the APIM fix this error."

A – No. This is an issue with the ACM. Contact us for replacement information.
---
Q – "I no longer get audio from any of my sources (AM/FM/XM/CD) but the touchscreen still works. Will replacing the APIM fix this error."

A – No. This is an issue with the ACM. Contact us for replacement information.
---
Q – "Does this need to be programmed at the dealer?"

A – No. We pre-program the module using the VIN you provide at checkout.
---
Q – "My backup camera does not work, will this fix it?"

A – No. Backup camera failures are common. If the backup camera is not working, it will need to be replaced.
---
Q – "If I update my Sync system using the Ford SyncMyRide website, will that cause the navigation feature to be deactivated?"

A – No. A consumer installed software update will NOT affect this navigation upgrade.
---
Q – "Will this kit void my factory warranty?"

A – No. This kit will not void your vehicle warranty. Although Ford will not warranty the components in our kit, we do for one full year!
---
Q – "Will this kit affect my SiriusXM subscription?"

A – No. SiriusXM subscriptions are NOT affected by our kit - your SiriusXM ID will remain the same.
---
This product has fixed our problem. The screen looks crisp and sharp.

The replacement apim module arrived quickly and was well packaged. watched a video on how to dismantle the dash components which made the whole process a breeze. The unit works flawlessly and was nice ordering the latest maps for the unit at the same time. The whole process of replacing the unit took less that two hours to complete. 4D Tech is the best!

The product was delivered in a timely manner and once installed ran expertly without any further adjustments.

The installation video was very helpful and was representative of the whole process.

Sync module 2011 Ford Edge

Been fighting the black screen issue for some time, I was able to get the module at times to boot up by removing either fuse or battery connection for 20 minutes. However about two months ago no luck unit just stopped powering up. I searched online and found the troubled past of these modules and others horror stories on how much dealers charged to fix. Then I came across 4dtech, little skeptical at first but I ordered the module with navigation. Was tired of no radio or seat warmers. Product was shipped very next day and was received two days later. Replacement was rather simple, took about 45 minutes and the first time turned on, everything worked!!! Only thing was to connect phone via bluetooth. Awesome and quick service, wondering now why I waited to replace. Been working fine now for 3 weeks with no issues.

Worked perfect, simple installation thanks to the video on 40 tax website. Problem solved.

Worked perfect, simple installation thanks to the video on 4D Tech's website. Problem solved.

My dealership wanted to charge me $400 for labor to install this piece, and they wouldn't just order me the part. They claimed that it had to be "programmed by the dealership" (uh, they even order it pre-programmed to the VIN#) and refused. I am so happy that 4D Tech has this. I have ZERO car/technical experience, and I just followed the video step by step. Thank you SO for the valuable video, because I needed it in addition to the written instructions included in the box. THANK YOU!!!!

Sync 2 Module / APIM Replacement

I drove my 2012 Ford Focus SEL for over a year without a working touchscreen. No Radio, No Navi, no nothin!
Because Ford gave me a quote for over $2000.00 to repair!
After a year of no radio, I could not take it anymore!
So after a lot of research on this "common" problem with early generation Sync systems, I found this site and confirmed with 4dtech sales that this is the part I needed to fix my problem.
Delivery was prompt, The install time was about 45 minutes and after a quick test drive, my system was working exactly like it was when new.
Thank you 4d tech for saving me a significant amount in of money!
The part came with super easy to follow instructions and If you can tie your shoes, you can do this repair yourself.


We finally had a chance to install your APIM and your video was fantastic to follow. Everything is back to what is was.

Easy To Install, Works Perfectly

My SYNC system started acting bizarre on my 2011 Edge so I got online to see if I could figure out the issue rather than going to the dealership during a pandemic. After reading so many posts about the APIM dying, that seemed to be my problem so I researched my options and found 4D Tech's video and site. I called to explain what was going on and see if they thought it was the APIM or possibly the APIM and touchscreen (my screen wasn't responding like it should), but they thought it unlikely both would've gone out at the same time. I ordered the replacement module figuring if that wasn't the problem, I'd upgrade to SYNC 3 and replace the screen and all. Luckily, the APIM was the issue.
The replacement comes very well packaged, protected by heavy foam. I got it pretty quickly, too.
I replaced it myself using the trim removal tools I'd also ordered (get these, they are worth the ten bucks) in about an hour. I took my laptop out to the car and watched the video bit by bit as I did each step to make sure I didn't mess anything up but it really is as easy as the video makes it look like it is. The only part I had trouble with was unsnapping the screen bezel from the shifter bezel. It seemed like I was going to break it rather than undo it, so I got the husband to do that part. I've been using it about a month now and it all works perfectly. Really glad I found 4D Tech because from what I've read on the Ford forums and elsewhere, this would've been anywhere from $1500 to $2k to have the dealer do it.
30 Day Returns
One year from date of purchase