Please (Pretty Please) read the FAQ before purchasing!
FEATURES:
OEM Genuine Ford
Pre-Programmed to your VIN - NO trip to the dealer required!
NO core charge
Maintains

ALL

existing features (Backup Camera, Heated Seats, Park Assist, Climate Controls, etc)
Includes the latest software (see current version info HERE).
Complete one-year replacement warranty. US company and support.
NOTE: You have the option to upgrade to navigation / downgrade to non-navigation or keep it the same. If adding navigation when you did not have it before, you will also need a map card!
INSTALLATION:
Install Time: Varies
Install Ease: Varies
COMPATIBILITY:
2011, 2012, 2013 2014, 2015 & 2016 Ford and Lincoln vehicles equipped the 8" MyFord Touch system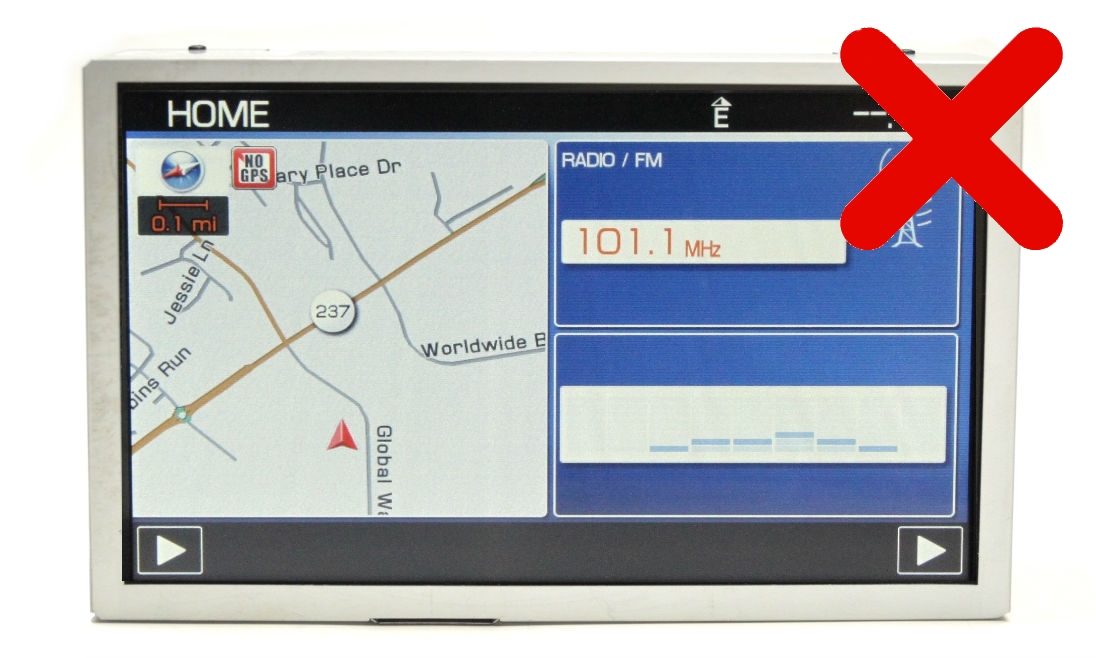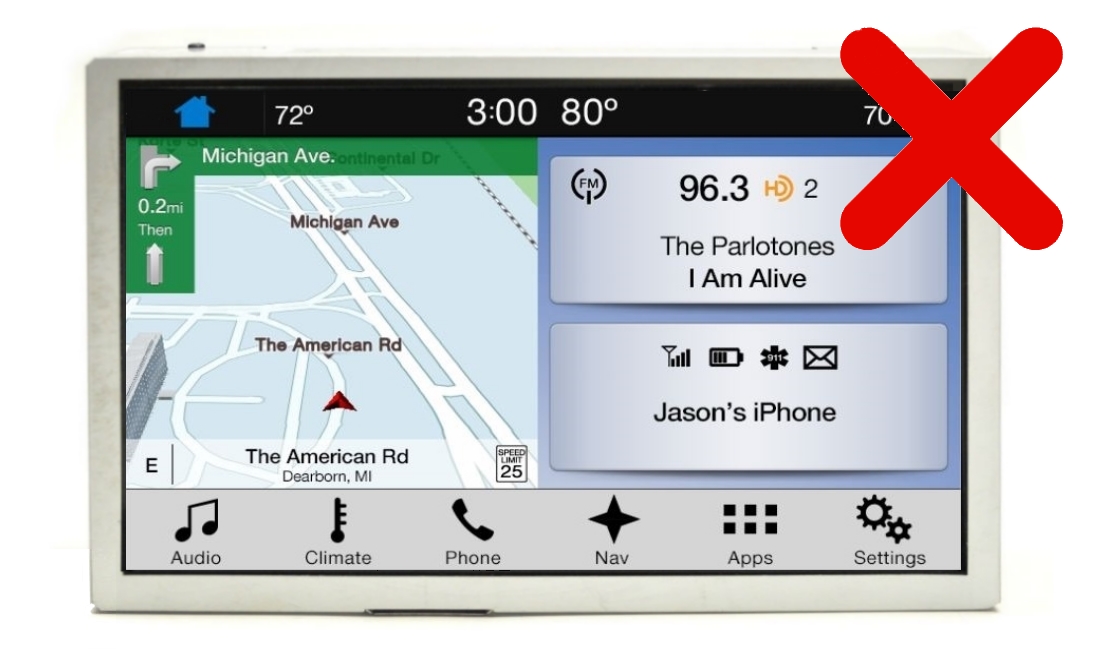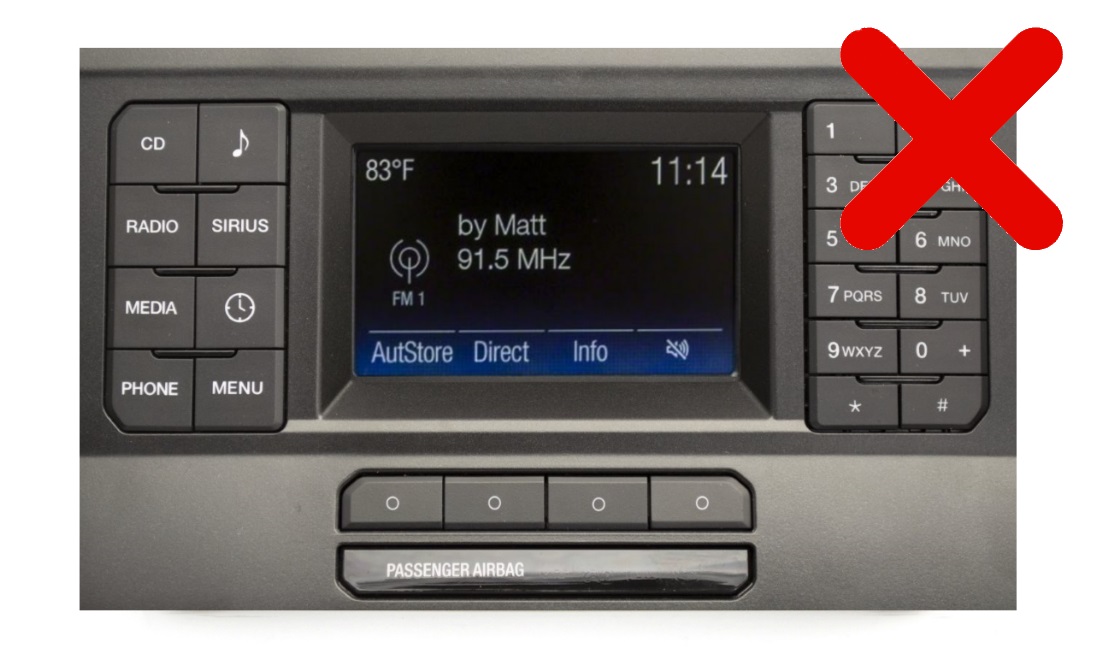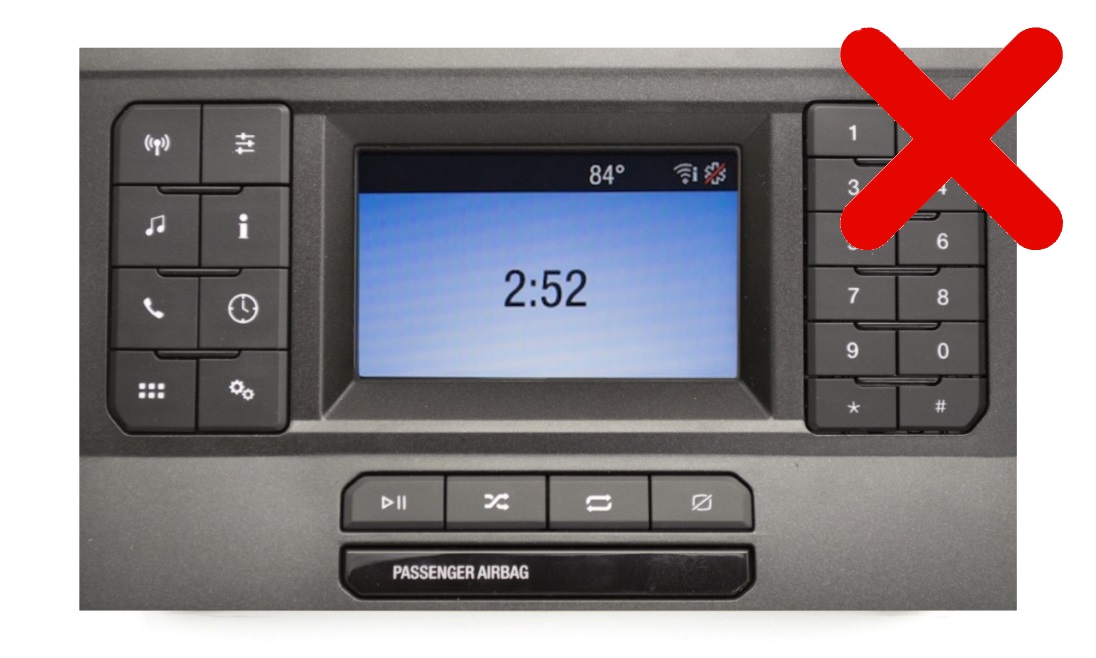 FREQUENTLY ASKED QUESTIONS:
Q – "My screen is dead / black and I get NO audio - will this product fix my issue?"

A – Yes. The 2011-2014 Edge and Explorer (and others) are extremely prone to the APIM failing causing a blank screen. If you have a black screen and no audio, this will fix the issue - guaranteed.
---
Q – "My screen is dead / black but I can still hear and control the radio - will this product fix my issue?"

A – No. If the screen is black, but the radio plays and you can control the track / volume from the physical buttons, then the issue is likely the touchscreen has failed.
---
Q – "I can see what is being displayed on screen, but the screen does not respond to touch input - will this product fix my issue?"

A – No. The touchscreen has failed and requires replacement. See our "Replacement Touchscreen for SYNC 2"
---
Q – "I get the error "Entertainment Unavailable" and I cant access any music sources. Will replacing the APIM fix this error."

A – No. This is an issue with the ACM. Contact us for replacement information.
---
Q – "I no longer get audio from any of my sources (AM/FM/XM/CD) but the touchscreen still works. Will replacing the APIM fix this error."

A – No. This is an issue with the ACM. Contact us for replacement information.
---
Q – "Does this need to be programmed at the dealer?"

A – No. We pre-program the module using the VIN you provide at checkout.
---
Q – "My backup camera does not work, will this fix it?"

A – No. Backup camera failures are common. If the backup camera is not working, it will need to be replaced.
---
Q – "If I update my Sync system using the Ford SyncMyRide website, will that cause the navigation feature to be deactivated?"

A – No. A consumer installed software update will NOT affect this navigation upgrade.
---
Q – "Will this kit void my factory warranty?"

A – No. This kit will not void your vehicle warranty. Although Ford will not warranty the components in our kit, we do for one full year!
---
Q – "Will this kit affect my SiriusXM subscription?"

A – No. SiriusXM subscriptions are NOT affected by our kit - your SiriusXM ID will remain the same.
---
Ordering and shipping were simple. Quality part that was an exact fit for a 2015 Ford Taurus.

This APIM replacement works perfectly. Took about 1.5 hours for a medium level DIYer to complete. The only thing I had to do upon powering up was a screen realignment, instructions on youtube. Thank you!

Arrived in Canada very quickly. Installed it in under 1 hour. Started up right away and everything works perfectly. Would highly recommend.

SYNC 2 Module / APIM for 2012 Explorer

4DTech nails it with this unit. Best price, super easy to follow installation video - took me 15 minutes flat start to finish to install. Highly recommend 4DTech!

Replacement Sync 2 Module for MyFord Touch

This product was exactly as depicted and was a seamless fit for my 2011 Ford Edge. The installation video 4dTech provided was thorough and accurate and because of that it was easy to install and I am not a mechanic. I am so pleased I was able to fix this black screen problem myself and not have to pay the additional costs which I am sure would have been very high, to go through a Ford dealer. Because of the description 4Dtech provided, I was sure this module was a fix for the problem I had and not a defective screen.

worked like new when I Installed it. 3 days later the radio was static and you want to have your radio work that is very important. so I decided to delete my cell phone connection . I almost decided to set it back to factory settings but because its replacement module I decide to let it rest. 3 days later radio sounds like it should. I wont connect my phone again. All in All I believe 4D Tech is the best place to purchase this product. best price I have found and fast shipping. And says 1 year warranty. So far so good . I give them a thumbs up..

All is well. Instillation was easy. This company sends you the right part pre-programed - fast - I am very happy with my purchase.

I wish I would of bought this two years ago when my touch screen went to black. Been singing in my head without a radio thinking I needed to take my car into the dealership to get fixed. But one day I cane across 4dtech and seen they sell replacement modules. Than I was worried I wouldn't be able to replace it without help. Well I am so PROUD of myself I did it all by myself in less than an hour. So easy. Wish I would of came across this site sooner.
Thank you 4dtech

Worked great ,didn't take me long to put in...saved me some money..
30 Day Returns
One year from date of purchase