Replacement MyFord Touch (SYNC 2) Module pre-programmed to your VIN for a quick and easy replacement with no trip to the dealer required! Regardless if your vehicle does or does not have navigation now, you can upgrade to navigation / downgrade to non-navigation or keep it the same. If adding navigation when you did not have it before, you will also need a map card!
Please read the FAQ before purchasing!
INCLUDED:
Genuine Ford voice activated navigation system control module.
Vehicle specific programming - NO trip to the dealer required! (VIN Required During Checkout)
Full printed instructions & live technical support.
OPTIONAL: Latest Map Card for USA and Canada
FEATURES:
Plug n' play - hassle free installation w/ no cut or spliced wiring.
Maintains ALL existing features (Backup Camera, Heated Seats, Park Assist, Climate Controls, etc)
Will operate

exactly

like it came from the factory.
No additional antenna required for navigation equipped module (your vehicle already has one).
Navigation module supports subscription to SiriusXM for traffic, weather, sports and movie information.
Now with support for Siri® Eyes-Free!
INSTALLATION:
Install Time: Varies
Install Ease: Varies
COMPATIBILITY:
2011, 2012, 2013 2014, 2015 & 2016 Ford and Lincoln vehicles equipped the 8" MyFord Touch system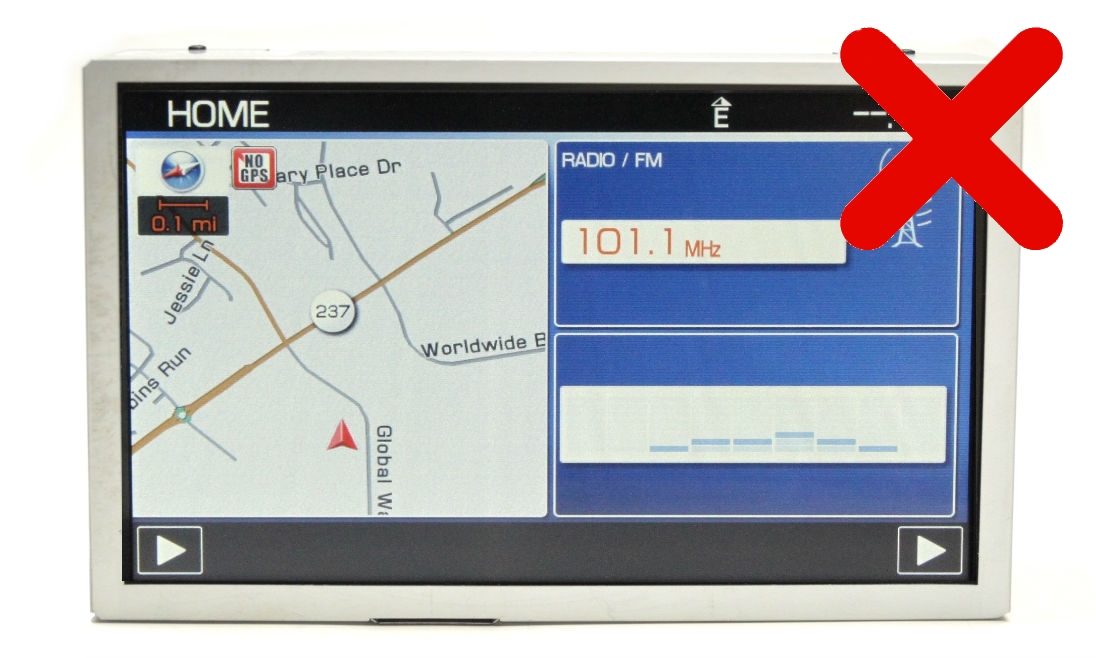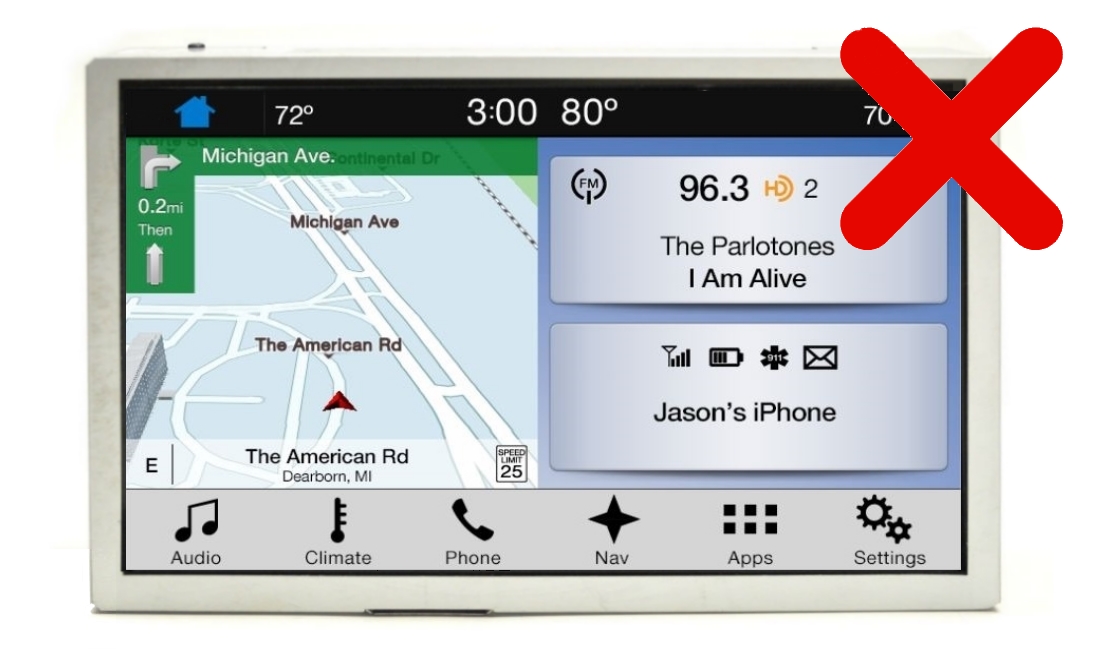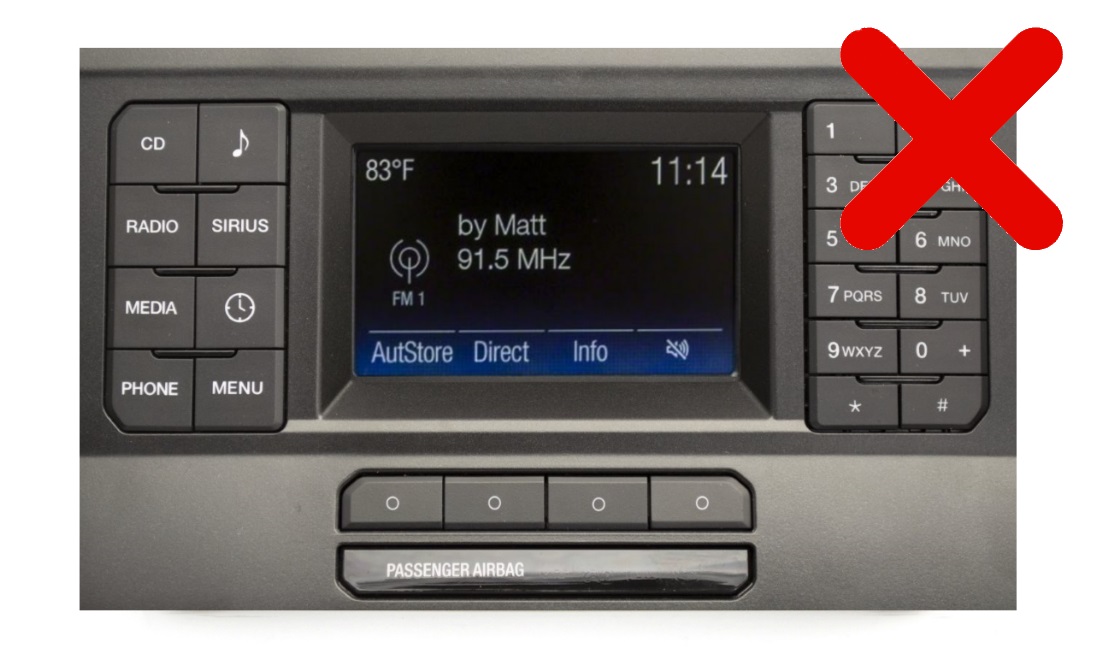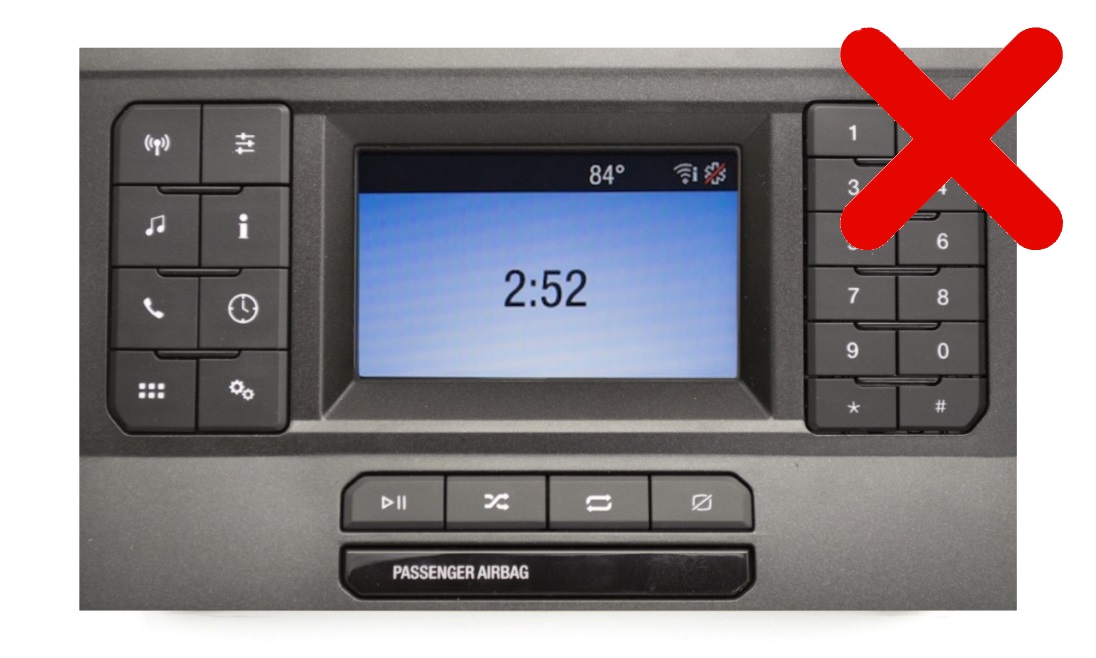 FREQUENTLY ASKED QUESTIONS:
Q – "My screen is dead / black - will this product fix my issue?"

A – Yes. The 2011-2012 Edge and Explorer (and others) are extremely prone to the APIM failing causing a blank screen. If you have a black screen and no audio, this will fix the issue - guaranteed.
---
Q – "I get the error "Entertainment Unavailable" and I cant access any music sources. Will replacing the APIM fix this error."

A – No. This is an issue with the ACM. Contact us for replacement information.
---
Q – "I no longer get audio from any of my sources (AM/FM/XM/CD) but the touchscreen still works. Will replacing the APIM fix this error."

A – No. This is an issue with the ACM. Contact us for replacement information.
---
Q – "Does this need to be programmed at the dealer?"

A – No. We pre-program the module using the VIN you provide at checkout.
---
Q – "My backup camera does not work, will this fix it?"

A – No. Backup camera failures are common. If the backup camera is not working, it will need to be replaced.
---
Q – "If I update my Sync system using the Ford SyncMyRide website, will that cause the navigation feature to be deactivated?"

A – No. A consumer installed software update will NOT affect this navigation upgrade.
---
Q – "Will this kit void my factory warranty?"

A – No. This kit will not void your vehicle warranty. Although Ford will not warranty the components in our kit, we do for one full year!
---
Q – "Will this kit affect my SiriusXM subscription?"

A – No. SiriusXM subscriptions are NOT affected by our kit - your SiriusXM ID will remain the same.
---
Très satisfait

Replacing the Sync2 module

I was very impressed with the installation video that you provided, via YouTube. I took my time and completed the job easily within an hour.

Thanks for the module replacement. Everything was as advertised and installation was a breeze, shipping was fast all at a fair price. (The dealership wanted $550.00 just for a non programmed unit + a trip to the dealership for a $150.00 to program job). 4D Tech was far better deal it was literally "plug and play" took me 20 minutes to complete with my 3 year old grand son "helping ".
The only slight disappointment was I did not realize I would have qualified for the first responder discount until I went back to the website to write this.
Any how thanks again.

Very happy, highly recommend

This is exactly as advertised and in this day and age that's not something I say often. It was packaged extremely well. Additionally the instructions included as well as the video were easy to follow. Installing was a breeze and only took about 30 minutes (not an exaggeration, it literally took 30 minutes). The dealership was going to charge me more than the part for labor alone. If you have even the slightest inclination, you would save yourself a lot of time and money doing this yourself. I would definitely recommend this to anyone.

Ford Explorer Display Malfunction

This product was easy to order and arrived quick. Install was pretty easy and the display worked as soon as new module was installed. Has been working great without issues. Thanks

Replacement module worked great, thanks.

Replacement SYNC 2 Module for FORD EDGE 2011

Quality part. Delivered on time. Packaged properly. Had hard copy of easy to understand instructions. Also referred to on line video. Easy to follow.

Works as it should, good installation instructions.

Came fast in less than a week, went in exactly as described. Works great, nice to have back up camera and heated seats again! Would definitely recommend this dealer.
30 Day Returns
One year from date of purchase