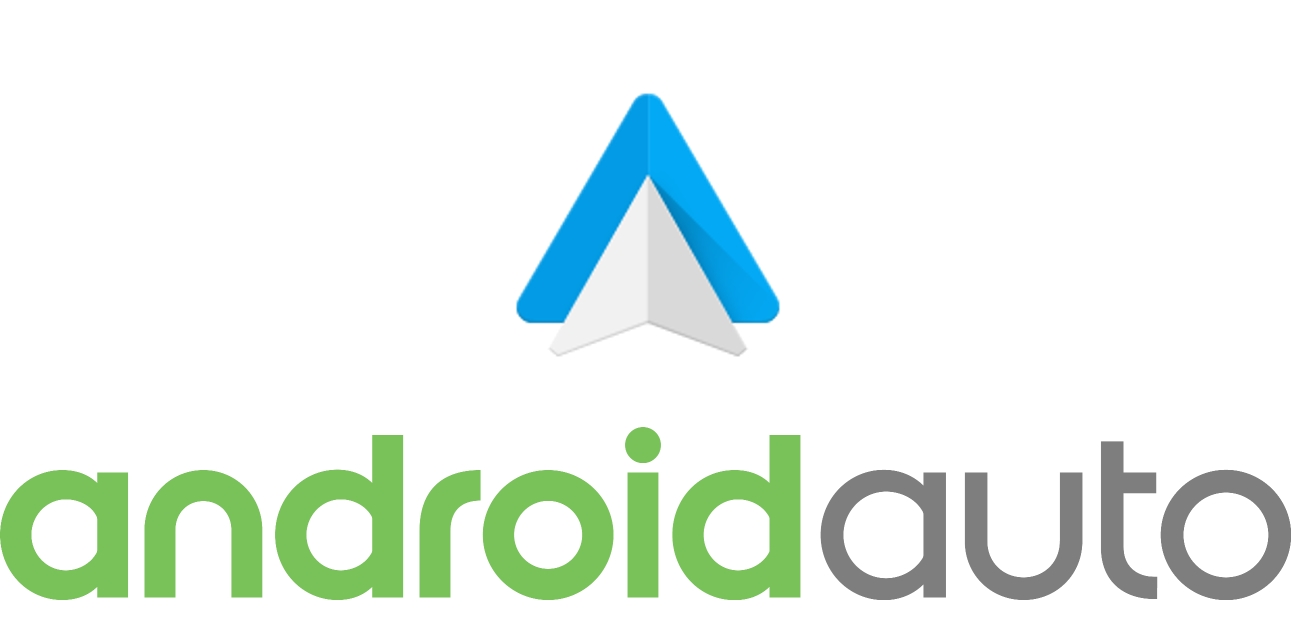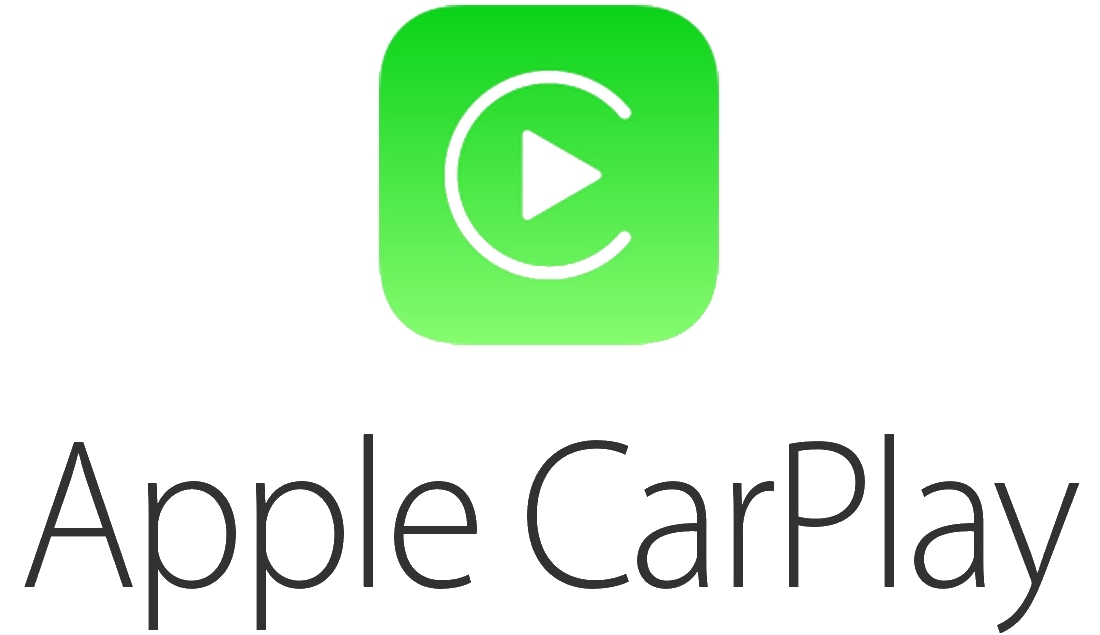 Use Google Maps, Waze or Apple Maps from your mobile device on the SYNC 3 screen.
Get $50 back! Simply send us your old module. (Limited time only. Pre-paid return shipping label and free pick-up included. See below for details*)
Our complete SYNC 3 retrofit kit contains genuine Ford parts, includes everything needed and comes pre-programmed. Please note, some of the pictures depict the kit with navigation - We offer this kit with and without factory navigation. It may also be depicted with on screen climate controls - this kit will retain existing on screen climate controls, but will not add them to a vehicle that did not have them before.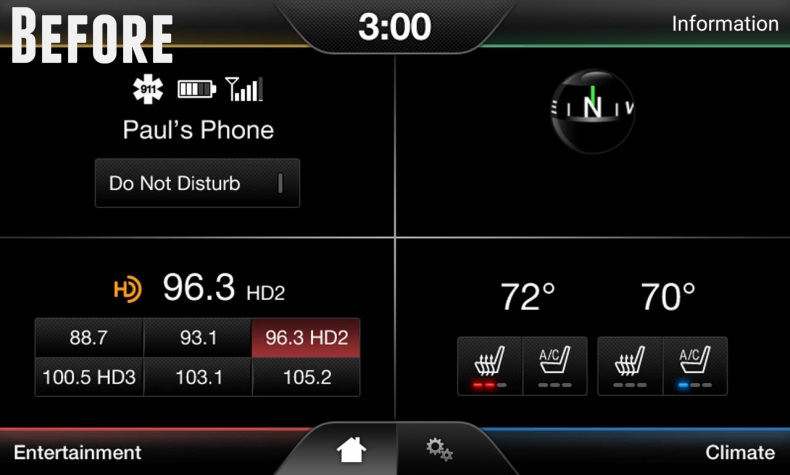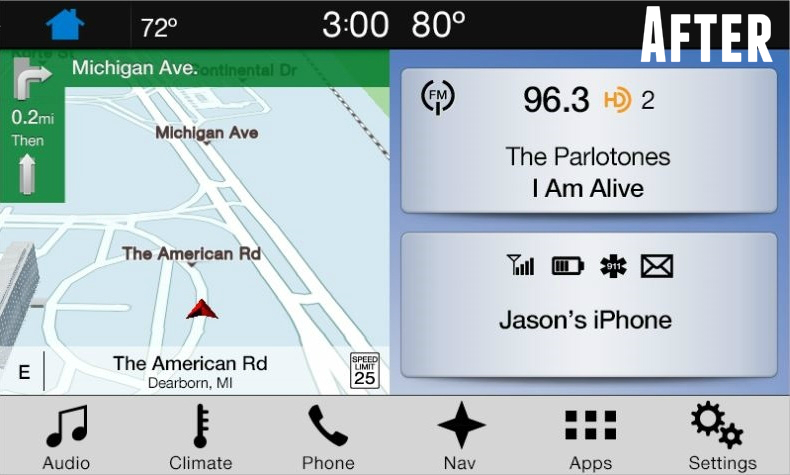 INCLUDED:
Genuine Ford voice activated navigation system control module.
Genuine Ford 8" Capacitive Touchscreen.
Screen to module cable.
Under dash, retrofit GPS antenna (Required - existing antenna NOT compatible).
Replacement Media Hub.
Media Hub Wiring Adapter.
Vehicle specific programming - NO trip to the dealer required! (VIN Required During Checkout)
Full printed instructions & live technical support.
FEATURES:
Adds Apple CarPlay™
Adds Android Auto™
Latest applicable SYNC 3 software
Plug n' play - hassle free installation w/ no cut or spliced wiring
Retains ALL Factory Features - (Backup Camera, Heated Seats, Park Assist, Climate Controls, etc)
Designed for the DIY'er
(Optional) Voice Activated Navigation w/ Full maps for USA, Canada and Mexico**
INSTALLATION:
Install Time: ~15 minutes
Install Ease: 1 out of 5
COMPATIBILITY:
2015 F-150 Pickup Trucks

equipped the 8" MyFord Touch system
FREQUENTLY ASKED QUESTIONS:
Q – "My Hub is in my center console unlike the one in the video, will this kit still work?"

A – Yes, The hub install and connections are the same, just in a different location.
---
Q – "I have manual climate and the bottom right corner of my screen just has the date. Will this add the on screen controls?"

A – No. There is not a cost effective way to add automatic climate control.
---
Q – "Will this add SYNC Connect / FordPass controls from my phone?"

A – No. SYNC Connect is a separate modem optioned in some vehicles. We do not currently offer a kit to add this functionality.
---
Q – "Will this kit void my factory warranty?"

A – No. This kit will not void your vehicle warranty. Although Ford will not warranty the components in our kit, we do for one full year!
---
Q – "Can I still update the SYNC software when updates are available?"

A – Yes. You will still be able to update SYNC via USB thumb drive from our software updates page HERE.
---
Q – "Will this kit affect my SiriusXM subscription?"

A – No. SiriusXM subscriptions are NOT affected by our kit - your SiriusXM ID will remain the same.
---
* Continental USA only. Must have a 2013+ production date, no physical damage and in working condition. See Policies for more info.
**Regardless if your SYNC 2 system is navigation equipped or not, you will need to select "Navigation Version" option under "Kit Options" if you would like SYNC 3 to have navigation.
Everything works as it should

The Sync 3 radio is great, I have a learning curve using all of the new software and available apps.

I still had a problem with the phone working properly when answered, the problem was directly related to the Audio Control Module, when I replaced that everything started working as it should.

I did shop around for the ACM and had prices from $850, 650, 500 and then finally $250.

I am very pleased with everything and will be sending the core radio in for a refund.

Real happy with the upgrade from the Sync 2 to the Sync 3. My old system didn't have the Heated and AC seat control on the Sync 2. 4D Tech did programed it onto the Sync 3, works great. I did have problems with ordering it on line but with a phone call, Brad at 4D Tech was very helpful in processing my order. FYI: Shipping to Canada there is an added cost for Brokerageand Customs but it is worth it.

Easy install, all parts needed came with the package. I've had a couple of freeze ups with Carplay so I think it's a little glitchy. Big improvement to the Synch 2. Would recommend.

this kit works great in my 2015 F-150 and makes it like i upgraded my whole truck!

Love the new Sync 3 upgrade for my Ford F-150. The instructional video was easy to follow making installation a breeze.

These guys rock. The best service, the best installation video, the best provisioning of all needed - all included in the package. Just simply the best. I wish every company paid this much attention to detail.

I actually was so impressed with the Ford Sync2 to Sync3 upgrade that I purchased from you guys and most importantly the installation video for it – that I HAD to email.



It is rare these days that a product surpassed expectations and even rarer still that installation videos or support does so. Simply put, the video HOW TO made this such a simple project. I had previously had a new stereo installed on my boat and it was such a difficult job with amp, etc. that it took forever and cost me a bunch. However, I liked what I bought SO when I decided to upgrade the electronics on my F150, I reached out to the same guys. They showed me some Pioneer and JVC systems that they said they could retrofit on my F150, but I was concerned that a lot of my accessories like backup cam, etc would not work and their price was around $2500.



So I went looking and found your website and the presentation made it seem simple enough and the costs was around $1500. I watched the install video and that too seemed simple enough and looked like it might take maybe an hour.



I got your package, including the couple of tools you recommended, in a couple of days, and took my phone out to the truck so I could go along with the install video and to be honest getting the clips to unhook from the bezel and other pieces probably took me 30 minutes. The actual job took 15 minutes. I cranked my truck and within minutes everything synced up and to my amazement it gave me everything I was hoping and more. I bought my F150 in 2015 ($65K) and never really paid attention to the fact that the Sync 2 electronics packaged was so substandard. As much as I like my truck, I would not have purchased it had I known how bad the nav system was and the overall lack of apps, etc..



I purchased two new Jeep vehicles for my wife and daughter since and their electronics packages had me ready to trade in my truck. However, I just paid off my truck and thought it silly to throw down another $65K for nothing more than a better electronics package on the display.



Your firm saved me from making that foolish mistake. The crazy thing is, on multiple occasions I had asked my dealership about whether or not there was a way to upgrade and they continually told me there was not. I searched more than a year ago and found nothing online. Then a couple of weeks ago I did another Google search and there you were.



I cannot tell you HOW ecstatic I was to find that not only could I get a new system, but it would be one that was meant for my vehicle. You guys also thought of everything from asking for the VIN numbers to program it; providing the few tools to make it easy; included the extra wiring for the GPS and coupling for the new USB porting, to creating the video for even novices to install.



Good on you guys for a job WELL DONE. I wish there was a way I could spend more money with you. If I could leave a review rating based on the 5 star system that everyone uses – I'd give you guys a 10.

Sync 2 to Sync 3 Ford F150

Great video online shows every step to upgrade from Sync 2 to Sync 3. My 2015 now does everything a 2020 F-150 will do on screen. Works great!
30 Day Returns
One year from date of purchase