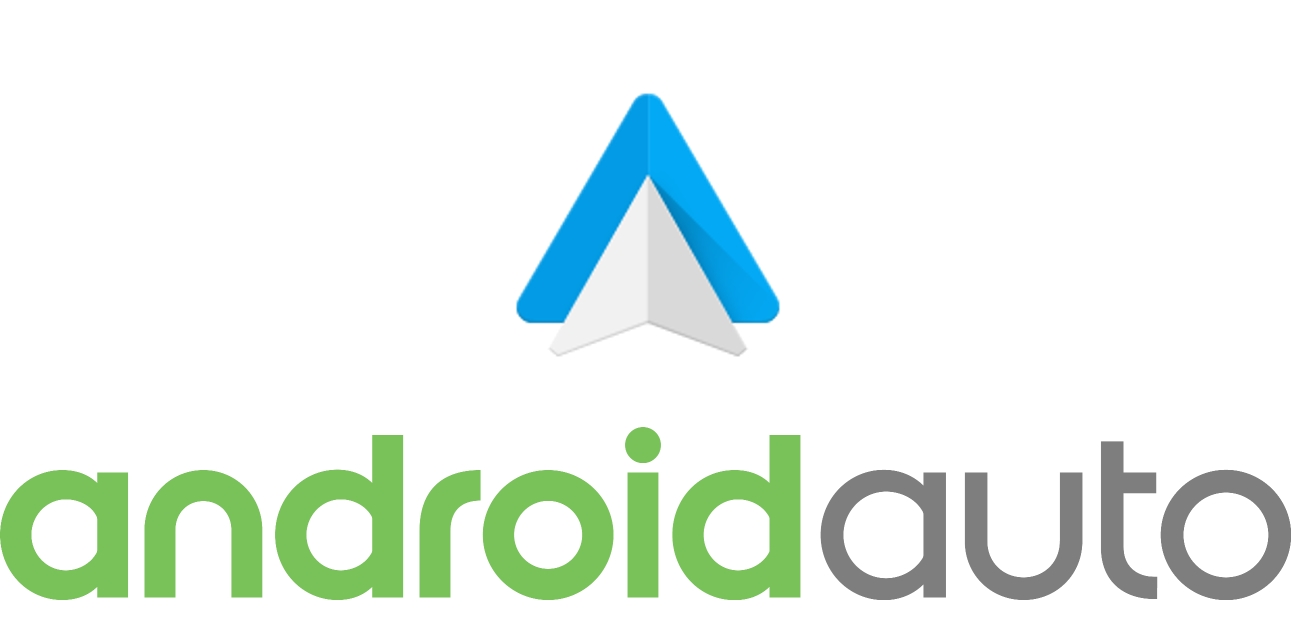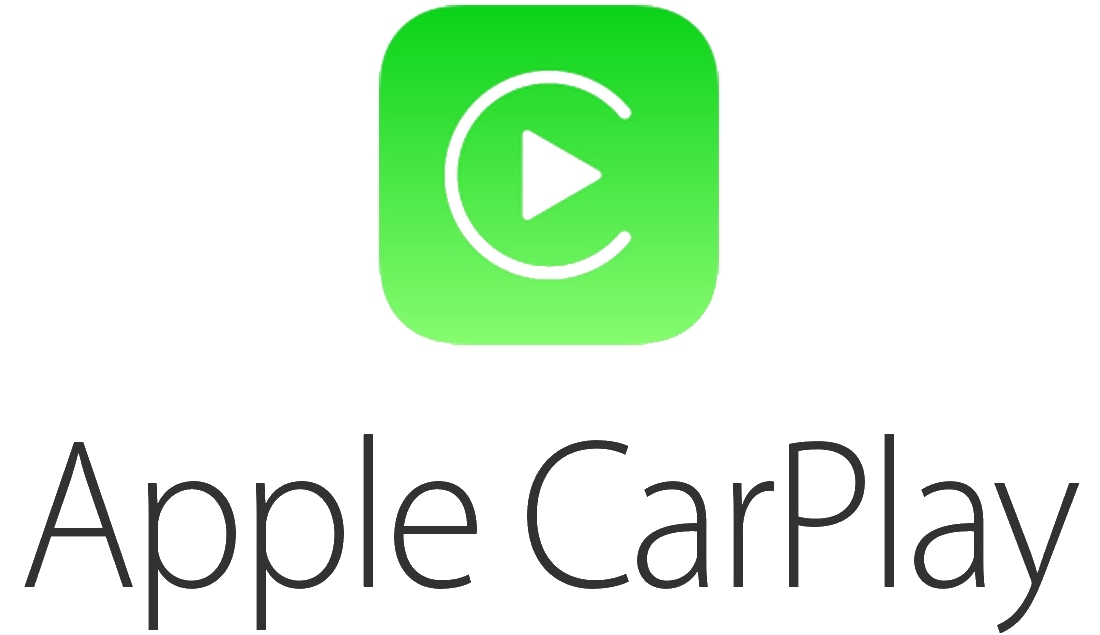 Use Google Maps, Waze or Apple Maps from your mobile device on the SYNC 3 screen.
Get $50 back! Simply send us your old module. (Limited time only. Pre-paid return shipping label and free pick-up included. See below for details*)
Our complete SYNC 3 retrofit kit contains genuine Ford parts, includes everything needed and comes pre-programmed. Please note, some of the pictures depict the kit with navigation - We offer this kit with and without factory navigation. It may also be depicted with on screen climate controls - this kit will retain existing on screen climate controls, but will not add them to a vehicle that did not have them before.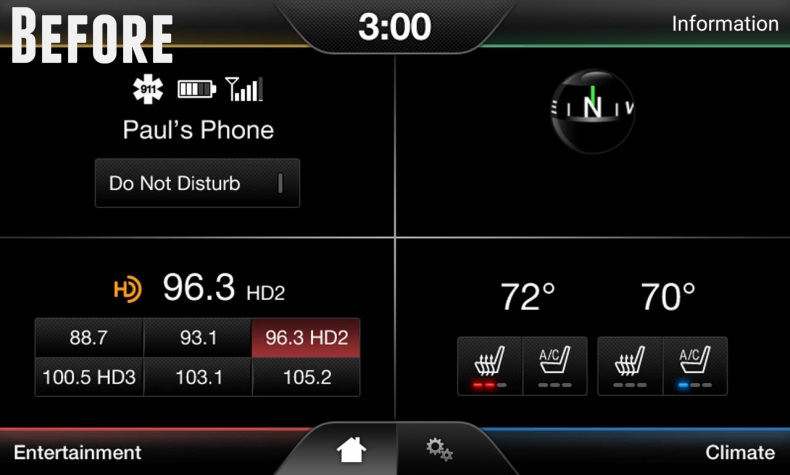 INCLUDED:
Genuine Ford voice activated navigation system control module.
Genuine Ford 8" Capacitive Touchscreen.
Screen to module cable.
Under dash, retrofit GPS antenna (Required - existing antenna NOT compatible).
Replacement Media Hub.
Media Hub Wiring Adapter.
Vehicle specific programming - NO trip to the dealer required! (VIN Required During Checkout)
Full printed instructions & live technical support.
FEATURES:
Adds Apple CarPlay™
Adds Android Auto™
Latest applicable SYNC 3 software
Plug n' play - hassle free installation w/ no cut or spliced wiring
Retains ALL Factory Features - (Backup Camera, Heated Seats, Park Assist, Climate Controls, etc†)
Designed for the DIY'er
(Optional) Voice Activated Navigation w/ Full maps for USA, Canada and Mexico**
INSTALLATION:
Install Time: ~20 minutes
Install Ease: 1 out of 5
REQUIRED TOOLS:
COMPATIBILITY:
2014 & 2015 Ford Explorer

equipped the 8" MyFord Touch system
FREQUENTLY ASKED QUESTIONS:
Q – "I have manual climate and the bottom right corner of my screen just has the date. Will this add the on screen controls?"

A – No. There is not a cost effective way to add automatic climate control.
---
Q – "Will this add SYNC Connect / FordPass controls from my phone?"

A – No. SYNC Connect is a separate modem optioned in some vehicles. We do not currently offer a kit to add this functionality.
---
Q – "Will this kit void my factory warranty?"

A – No. This kit will not void your vehicle warranty. Although Ford will not warranty the components in our kit, we do for one full year!
---
Q – "Can I still update the SYNC software when updates are available?"

A – Yes. You will still be able to update SYNC via USB thumb drive from our software updates page HERE.
---
Q – "Will this kit affect my SiriusXM subscription?"

A – No. SiriusXM subscriptions are NOT affected by our kit - your SiriusXM ID will remain the same.
---
* Continental USA only. Must have a 2013+ production date, no physical damage and in working condition. See Policies for more info.
**Regardless if your SYNC 2 system is navigation equipped or not, you will need to select "Navigation Version" option under "Kit Options" if you would like SYNC 3 to have navigation.
† The Explorer will not display the source "Bluetooth Audio" & "USB" in the instrument cluster (All other sources will still display in the cluster). Bluetooth Audio and USB will still show as a source on the main screen. When selected, Bluetooth audio will still Artist, Title and Track information in the cluster. The only loss is the ability to select "Bluetooth Audio" & "USB" from the cluster. This caveat only found in SYNC 3 software versions 3.0 and higher. Downgrading to version 2.3 will return this functionality.
I don't know why I didn't buy this sooner. Worked like a charm and I'm so happy with the new Apple car features.

One item of mention, make sure you change out the USB first bc if not you'll have to take everything out to get to the clips on the back of the USB ports. The video is a little misleading that you can do the API replacement first which is not true bc the USB ports do not work with the sync 3 API.

I'm extremely pleased with this unit. The instructional videos were very helpful and simple to follow. And the product came exactly as advertised. I'm very happy with my purchase.

Ordered on Saturday, shipped on Monday, installed on Wednesday. Flawless installation thanks to a great install video. Very, very happy customer. Price is too high though, even when factoring in the time/labor to create a kit for such an easy installation. If you can afford the premium price, without a doubt, you cannot go wrong here!

As easy to install as advertised

I bought the kit for my 2015 Ford Explorer Sport, and it arrived within 2 days. I installed it in about an hour. The kit is definitely DIY friendly, but removing the trim panels can be an adventure. The hardest part was getting the USB hub replaced as getting access to the wiring down there is difficult.

Once installed, the unit booted up as expected. With my VIN number, they had programmed everything to my vehicle's specs, and everything worked -- heated seats, A/C seats, heated steering wheel, rear climate controls, and backup camera. The unit took a little while to acquire and sync up the GPS data. Android Auto and CarPlay work great as well.

The only reason I did not give it 5 stars is that my dash instrument cluster lost two abilities. The navigation section no longer sees street names and speed limits, despite the replacement unit having the additional factory navigation option. I had asked about that before buying and been assured it would work, but it does not. The entertainment section no longer detects when devices are connected via Bluetooth and USB. That means I cannot switch to those sources from the steering wheel anymore. Neither of those are huge losses in the grand scheme of things, and the responsiveness and additional functionality more than make up for them.

[4D Tech] Philip - Thank you for your review. There was a misunderstanding about the street names, etc - they do work in an active route. As for the sources missing from the source list, we have better documented that on the listing for future buyers. Once again, thank you for your business!

Super fast, easy - works great

Ordered online. It shipped immediately and arrived quickly - very well packaged in several inches of foam. Written instructions were Ok, but the YouTube video showing the exact process was perfect. Installation took about 30-40 minutes at a very slow and careful pace. Started up and worked perfectly.

This was a major upgrade to the Sync 2 system, and Apple Car Play brings my 2014 up to the same level of tech that I'd want out of a new Explorer.

Great customer service too - they called within minutes of receiving my order to respond to a question I raised in the order comments section, and the system came preconfigured with my VIN so no dealer visit was necessary.

I have a 2014 Ford Explorer that had the factory Sync 2 unit and after replacing it with the Sync 3, it's a total game changer! Much more responsive touchscreen, I can use Android Auto, and the cleaner interface makes my vehicle feel brand new all over again! Worth the purchase!

This was a great purchase, I started to fallout of love for my 2014 Ford Explorer until I got this upgrade and now it's like I have a whole new car!!

Easy install and well worth the investment! Upgraded my 2015 Explorer and am extremely satisfied!! Truly plug n play! Watched the videos and it only took 30 minutes! Thank you 4DTech!!

My Sync 2 was killing me, screen became so inaccurate it was unusable. Replaced it with Sync 3 from 4DTech and could not be happier. The instructional videos made installation a breeze. 30 minutes from start to finish including the included hub replacement. Absolutely love this upgrade. Thank you 4DTech!
30 Day Returns
One year from date of purchase