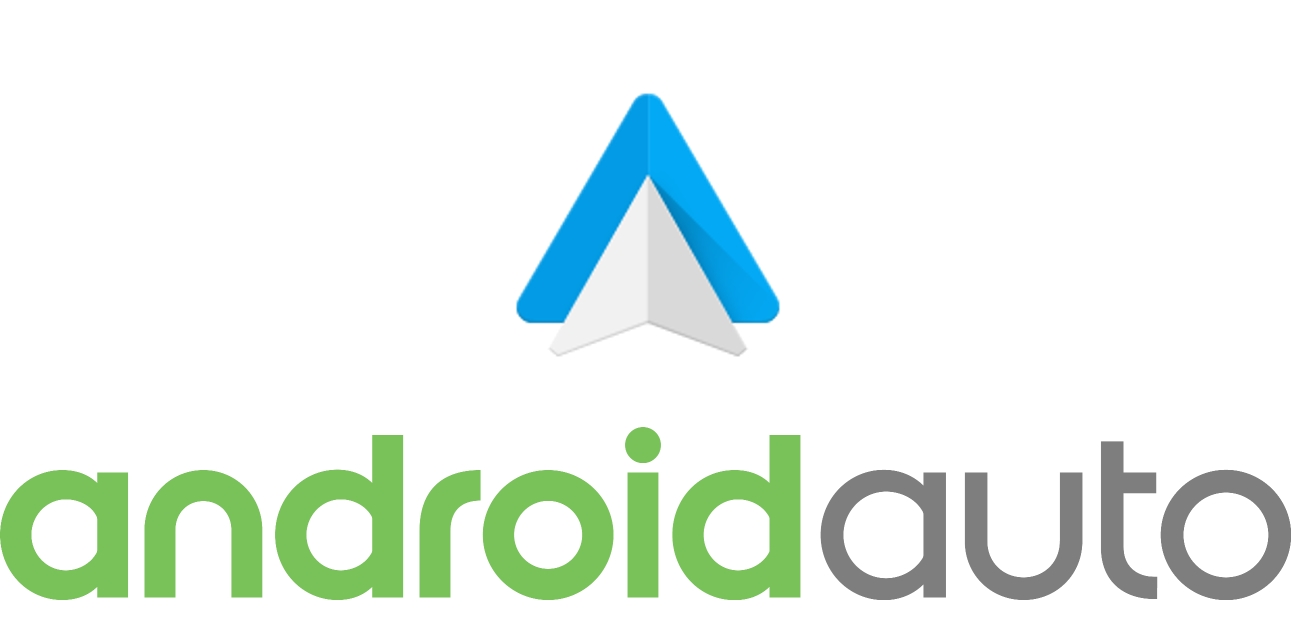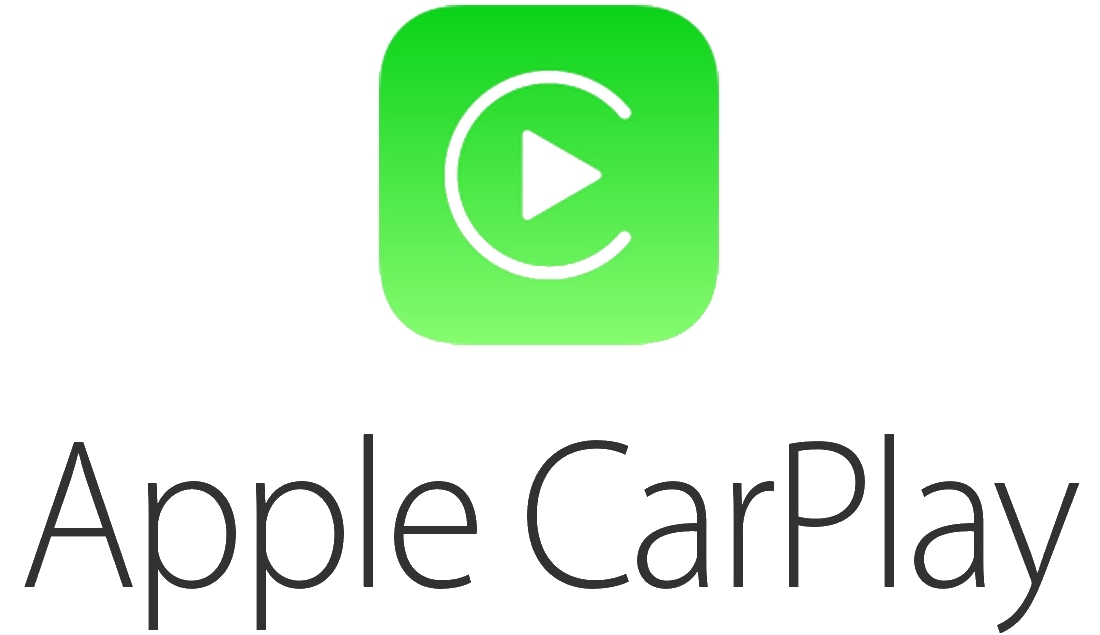 Use Google Maps, Waze or Apple Maps from your mobile device on the SYNC 3 screen.

Get $50 back! Simply send us your old module. (Limited time only. Pre-paid return shipping label and free pick-up included. See below for details*)
Our complete SYNC 3 retrofit kit contains genuine Ford parts, includes everything needed and comes pre-programmed. Please note, some of the pictures depict the kit with navigation - We offer this kit with and without factory navigation. It may also be depicted with on screen climate controls - this kit will retain existing on screen climate controls, but will not add them to a vehicle that did not have them before.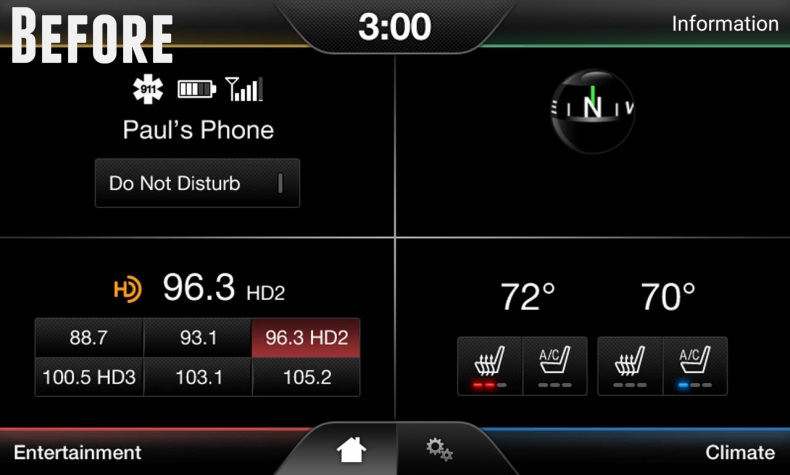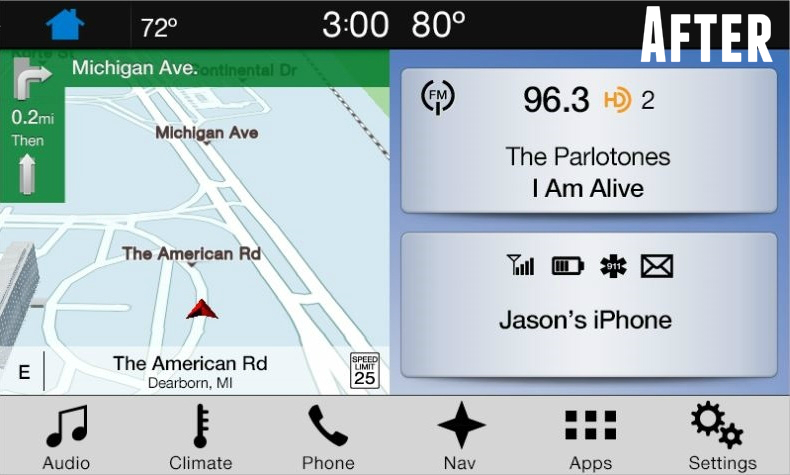 INCLUDED:
Genuine Ford voice activated navigation system control module.
Genuine Ford 8" Capacitive Touchscreen.
Screen to module cable.
Under dash, retrofit GPS antenna (Required - existing antenna NOT compatible).
Replacement Media Hub.
Media Hub Wiring Adapter.
Vehicle specific programming - NO trip to the dealer required! (VIN Required During Checkout)
Full printed instructions & live technical support.
FEATURES:
Adds Apple CarPlay™
Adds Android Auto™
Latest applicable SYNC 3 software
Plug n' play - hassle free installation w/ no cut or spliced wiring
Retains ALL Factory Features - (Backup Camera, Heated Seats, Park Assist, Climate Controls, etc†)
Designed for the DIY'er
(Optional) Voice Activated Navigation w/ Full maps for USA, Canada and Mexico**
INSTALLATION:
Install Time: ~20 minutes
Install Ease: 1 out of 5
COMPATIBILITY:
2011, 2012 & 2013 Ford Explorer

equipped the 8" MyFord Touch system
FREQUENTLY ASKED QUESTIONS:
Q – "I have manual climate and the bottom right corner of my screen just has the date. Will this add the on screen controls?"

A – No. There is not a cost effective way to add automatic climate control.
---
Q – "My backup camera does not work, will this fix it?"

A – No. Backup camera failures are common. If the backup camera is not working, it will need to be replaced.
---
Q – "Will this add SYNC Connect / FordPass controls from my phone?"

A – No. SYNC Connect is a separate modem optioned in some vehicles. We do not currently offer a kit to add this functionality.
---
Q – "Will this kit void my factory warranty?"

A – No. This kit will not void your vehicle warranty. Although Ford will not warranty the components in our kit, we do for one full year!
---
Q – "Can I still update the SYNC software when updates are available?"

A – Yes. You will still be able to update SYNC via USB thumb drive from our software updates page HERE.
---
Q – "Will this kit affect my SiriusXM subscription?"

A – No. SiriusXM subscriptions are NOT affected by our kit - your SiriusXM ID will remain the same.
---
* Continental USA only. Must have a 2013+ production date, no physical damage and in working condition. See Policies for more info.
**Regardless if your SYNC 2 system is navigation equipped or not, you will need to select "Navigation Version" option under "Kit Options" if you would like SYNC 3 to have navigation.
† The Explorer will not display the source "Bluetooth Audio" & "USB" in the instrument cluster (All other sources will still display in the cluster). Bluetooth Audio and USB will still show as a source on the main screen. When selected, Bluetooth audio will still Artist, Title and Track information in the cluster. The only loss is the ability to select "Bluetooth Audio" & "USB" from the cluster. This caveat only found in SYNC 3 software versions 3.0 and higher. Downgrading to version 2.3 will return this functionality.
Exactly as 'advertised'. Went it easy, works wonderfully, definitely extending the life of the vehicle because I enjoy the experience of driving it again with the new Sync3 system.

Absolutely love the Sync 3 upgrade to my 2013 Explorer!! 4D Tech was easy to work with. I'd certainly recommend them!

Ford Explorer Sync3 upgrade

Quality ford product and the Instructions were great... could not be happier with this product!

I recently got a 2011 Ford Explorer. It had the first version of the Symc. Needless to say, I had many problems with it. One of the major problems was after a certain amount of time the phone would mute and no one could hear me. Another issue was I could not use the text message. After searching for three weeks for an upgrade I came across 40 tech. I received my package six days later. The instructions and installation were very easy. I am so glad that I found 40

I ordered this kit for my 2013 Explorer. It arrived very quickly. I watched the installation video several times to make sure I got it right. Everything went extremely smoothly until I got to the hub replacement. The two wires connecting the hub to the car were extremely short with very little flexibility. I used a hook tool I had lying around and after about 15 minutes of wrestling I finally got everything connected.
I started the car and was very pleased to see the Sync 3 screen pop up. I did a master reset, and took a little ride around the neighborhood so everything could sync up. It works great. I am very happy to now have CarPlay . It's like having a new car! I think this kit is worth the money! Thanks 4D Tech!

Easy Installation-Great product!

I was looking for an Apple Carplay upgrade for my wife's 2013 Explorer Limited. My concern was that so many of the vehicle controls were linked to the Sync 2 system, which was great when we bought it - but the navigation system was out of date - and I refused to buy map updates at $150 a pop. by now I would have spento over $1000 on map updates. The voice system was slow and the touchscreen drove us crazy. While I know we can use the maps on carplay, i got the navigation module as well so that we could have Navigation is there was cell service loss. the instruction video was easy to follow, I did it all in less than an hour. When I powered up the car, all of our settings were still the same on the radio, and everything worked smoothly. I had not told my wife, she was so happy to have a system that allowed her to have her phone
accessibility and maps on the screen. The voice system is almost flawless - she just has to say "tell ____ i'm here" and it goes. Directions and waypoints are easy to voice access. Tennessee just enacted a handsfree law, so this makes her legal in the state and safer overall. (What she doesn't know is that I am getting her a new Explorer, and I am going to keep hers.)

The only complaint I would have is that it would be nice to have an 2-3 inch extension for the USB connector unit for the USB plugs. There was one for the power cable, but the USB is short in the vehicle and very awkward and hard to plug in to the back of the new USB ports. I managed it, but that was the only time during the whole installation I swore.

Great product and service! Everything they promised.

Should have done this years ago. The unit works great, it's like I have a new car now. Back up camera has better graphics too. Installation was easy, 20 minutes as advertised.

SYNC 3 big improvement over SYNC 2

The installation videos were perfect. Service was perfect. Everything was as advertise. I really enjoy the new interface and the Alexa interface. The only reason I cannot give it 5 stars is not 4DTech's fault. It is because the map is 3 years out of date and I cannot update it. Needing a new map is what started the whole process for me. Evidently I drive in a field to get to work. The SYNC 2 map (SD Card) came out last month for 2019. The idea that SYNC 3 has no update is beyond mind boggling.

Love! Apple Carplay is the best!

I have a 2011 Ford Explorer. I 've been looking at new cars and the ones I like were going to be $60k. My car is in great shape but I really wanted the latest technology mainly Apple Carplay. I decided to get my car detailed and ordered the new Sync 3. I'm so happy I did because I love my Sync3 with Apple Carplay. It's awesome. I seriously feel like I have a new car! I had it installed by a car radio shop and it was $150...so worth it. It is so much safer and so easy to use. I could not be happier. If you are considering this update just do it! You will not be disappointed.
One year from date of purchase. See our policy page for more details.