PLEASE NOTE: 2016 Vehicles that have not had the USB hub upgraded to a CarPlay Compliant USB hub will need to swap out to the newer USB hub found HERE
FEATURES:
OEM Genuine Ford
Pre-Programmed to your VIN - NO trip to the dealer required!
NO core charge
Maintains ALL existing features (Backup Camera, Heated Seats, Park Assist, Climate Controls, etc)
Includes the latest software (see current version info HERE).
Complete one-year replacement warranty. US company and support.
INSTALLATION:
Install Time: Varies
Install Ease: Varies
COMPATIBILITY:
2016 and newer Ford and Lincoln vehicles equipped with the 8" SYNC 3 system.

This WILL NOT work with a MyFord Touch (SYNC 2) screen assembly - see our SYNC 2 to 3 conversion kits for adding SYNC 3 to older vehicles.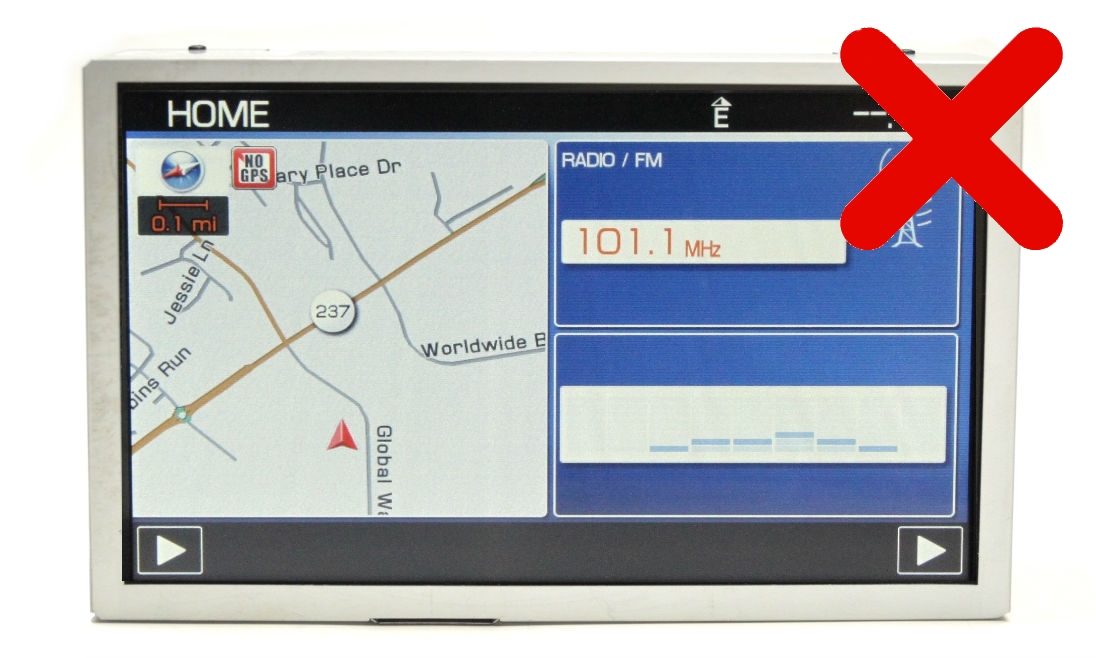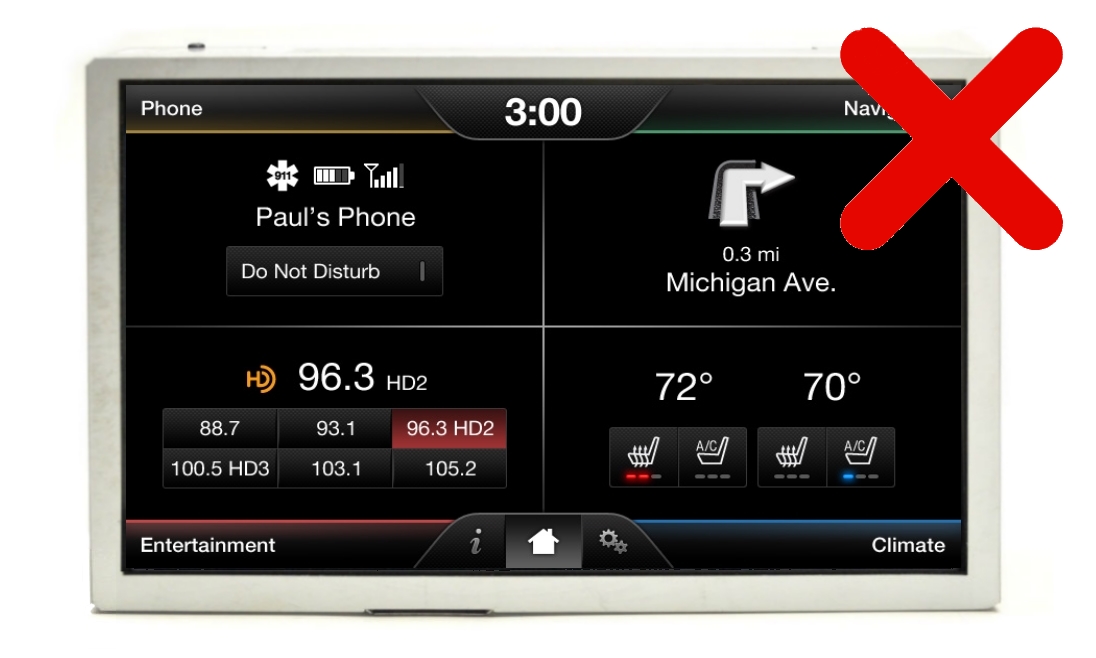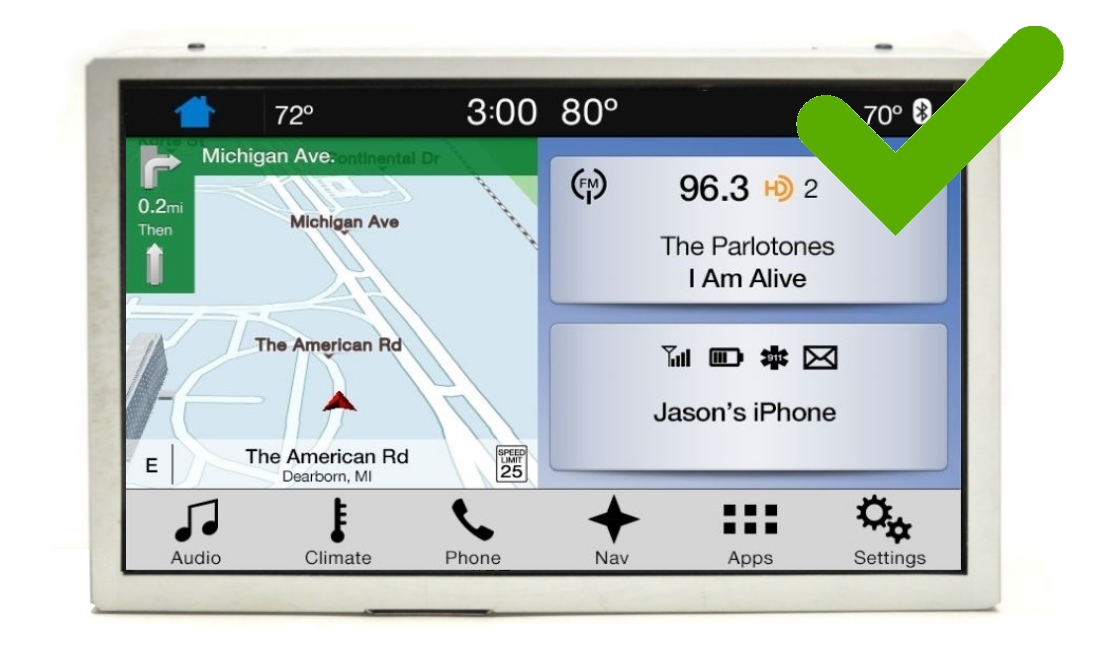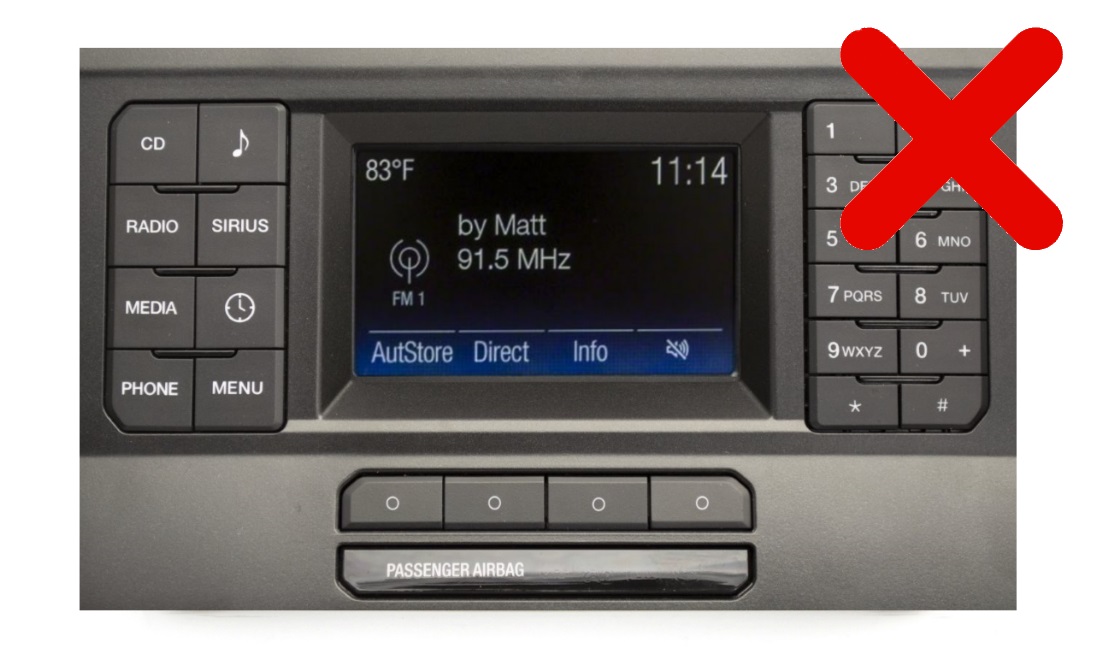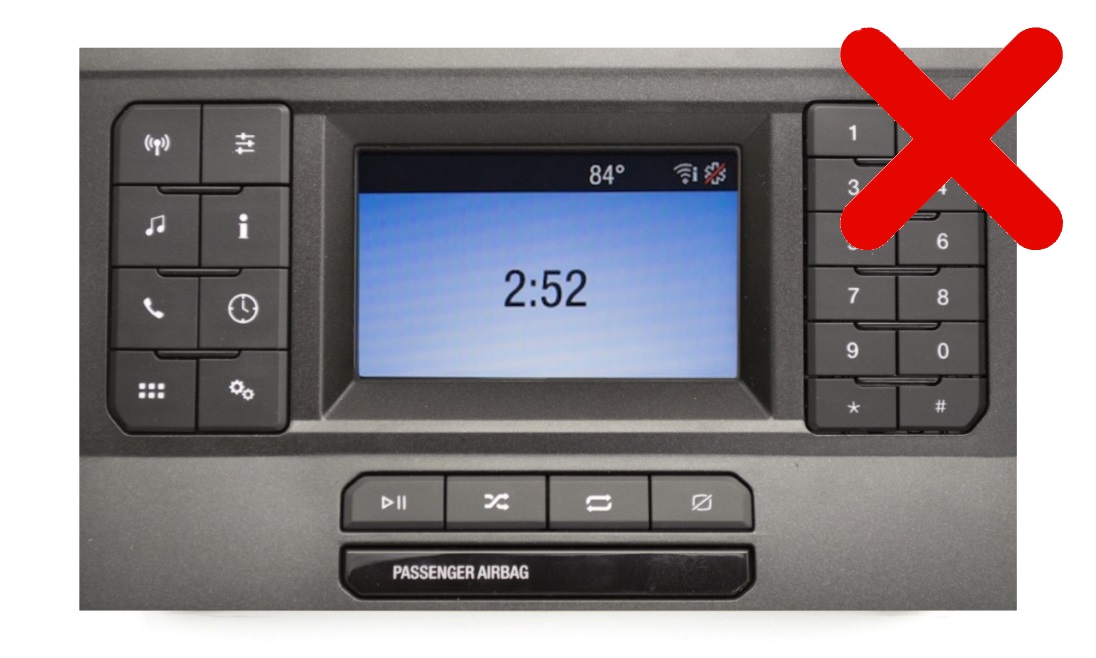 FREQUENTLY ASKED QUESTIONS:
Q – "Does this need to be programmed at the dealer?"

A – No. We pre-program the module using the VIN you provide at checkout.
---
Q – "My backup camera does not work, will this fix it?"

A – No. Backup camera failures are common. If the backup camera is not working, it will need to be replaced.
---
Q – "If I update my Sync system using the Ford SyncMyRide website, will that cause the navigation feature to be deactivated?"

A – No. A consumer installed software update will NOT affect this navigation upgrade.
---
Q – "Will this kit void my factory warranty?"

A – No. This kit will not void your vehicle warranty. Although Ford will not warranty the components in our kit, we do for one full year!
---
Q – "Will this kit affect my SiriusXM subscription?"

A – No. SiriusXM subscriptions are NOT affected by our kit - your SiriusXM ID will remain the same.
---
2018 Ford F-150 Sync 3 8" No Nav APIM replacement

Dealer wanted $1350 to install a new APIM and was nearly going to pay it just to get back my radio, backup camera, Apple Car Play, etc. Mine was FUBAR! It worked only in the morning when the truck was cold. When the truck warmed up it wouldn't boot up. Even soft boot and master reset and hard boot did nothing. So luckily I found 4Dtech and read the reviews and took the plunge. So happy I did! I literally ordered an APIM 10 minutes before the Friday shipping deadline and got an email that evening said it was shipped. I nearly fell over when it arrived Saturday around lunchtime. Installed it myself after watching a YouTube video. I did it in less than an hour. I qualified tech probably could have done it in 15 minutes. All I needed was a 7mm driver and a couple normal screwdrivers. Now everything works and software is latest version 3.4. Thank you 4Dtech! You made my day with your fast shipping and saved me about $800!

I'm not big on writing reviews so when I do, I hope they add value. I was very skeptical about spending this much on a part and installing it myself. I was frustrated with the Ford dealership, I couldn't get a straight answer from them on labor nor would they tell me if this part was in stock or on backorder, they would known until I paid them. So I took the leap, placed the order here and watched a couple of videos. Shipping was very quick and I was able to install it relatively quickly, 1 beer and very few cuss words. Very happy with the speed and the ease of install and shipping. I would be kicking myself if I paid more than 50 bucks to get this part installed.

Replacement Sync 3 / APIM

Worked immeadiately after hooking it up. Fixed my bluetooth issue, black screen issue and constant rebooting.

"works like new"

Yes I got my Apim today got it installed and it works like new thanks so much for the great service and quick delivery

Great product and fast shipment

"Great customer service"

Just to let y'all know I received your product and it works awesome!! Super fast shipping and great customer service hats off to y'all!!

Excellent Replacement Part

Super easy to swap out the part.
Worked perfect.
Highly recommend 4dtech.

Replacement SYNC 3 Module / APIM

Car dealers try to put buyers off non Ford units. I can say without reserve that installing was easy and it worked perfectly after installation.

Excellent product, great service and support.
30 Day Returns
One year from date of purchase