PLEASE NOTE: 2016 Vehicles that have not had the USB hub upgraded to a CarPlay Compliant USB hub will need to swap out to the newer USB hub found HERE
FEATURES:
OEM Genuine Ford
Pre-Programmed to your VIN - NO trip to the dealer required!
NO core charge
Maintains ALL existing features (Backup Camera, Heated Seats, Park Assist, Climate Controls, etc)
Includes the latest software (see current version info HERE).
Complete one-year replacement warranty. US company and support.
INSTALLATION:
Install Time: Varies
Install Ease: Varies
COMPATIBILITY:
2016 and newer Ford and Lincoln vehicles equipped with the 8" SYNC 3 system.

This WILL NOT work with a MyFord Touch (SYNC 2) screen assembly - see our SYNC 2 to 3 conversion kits for adding SYNC 3 to older vehicles.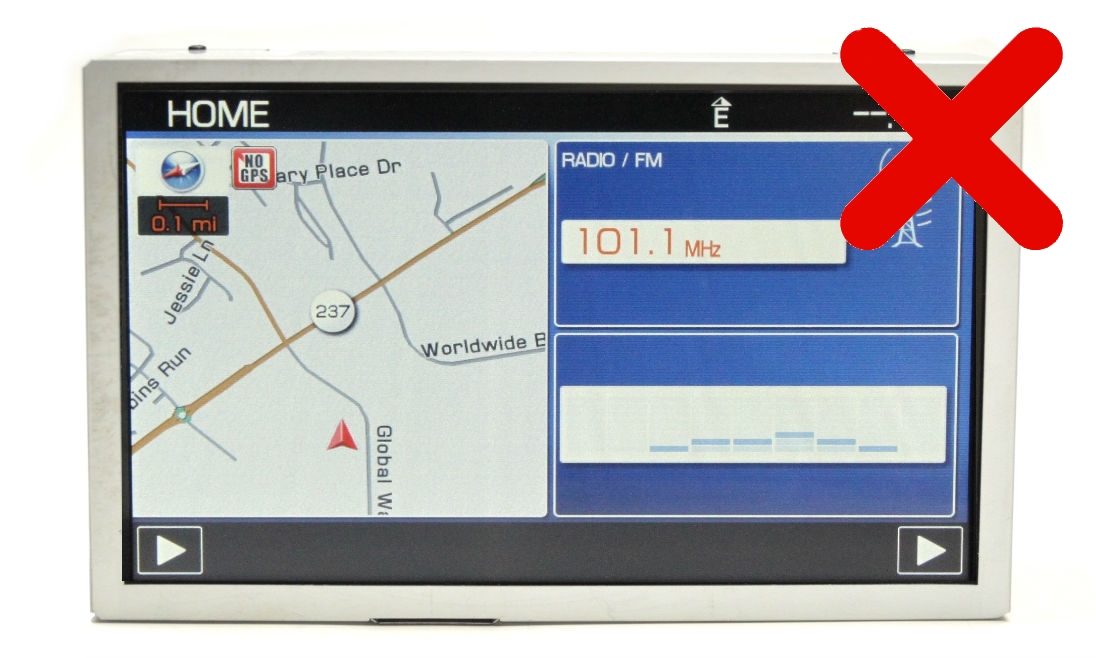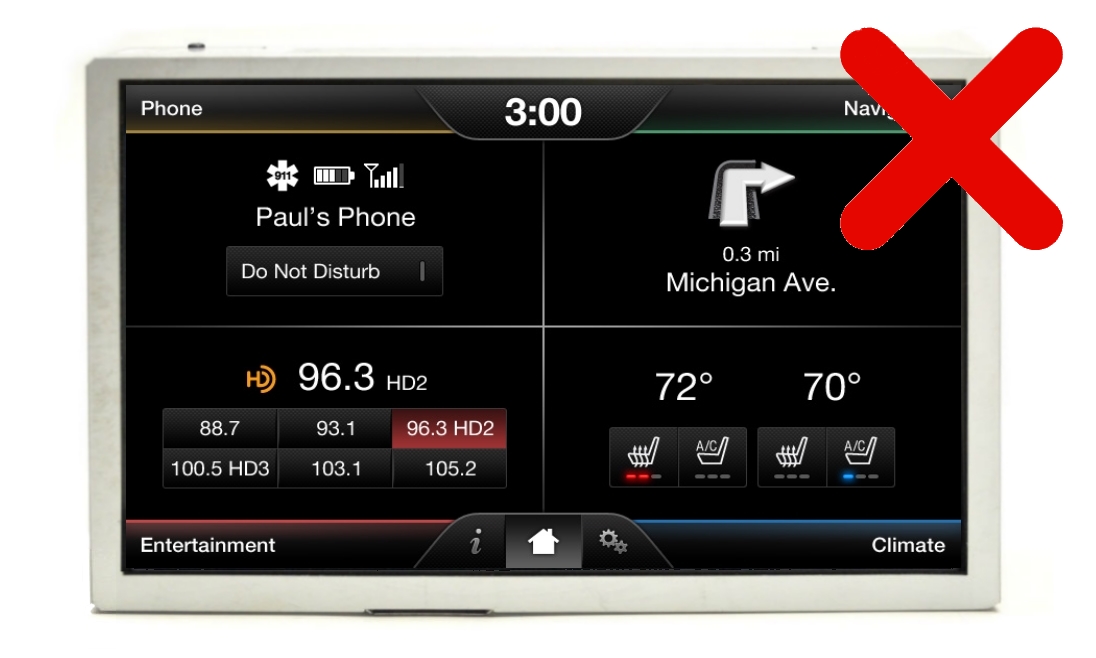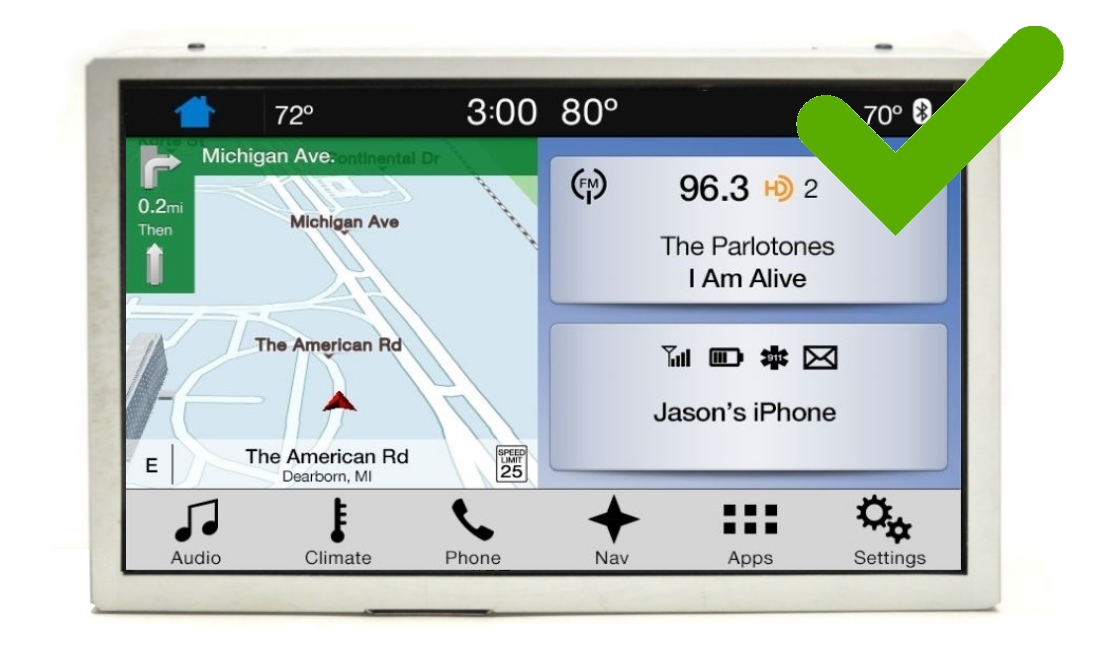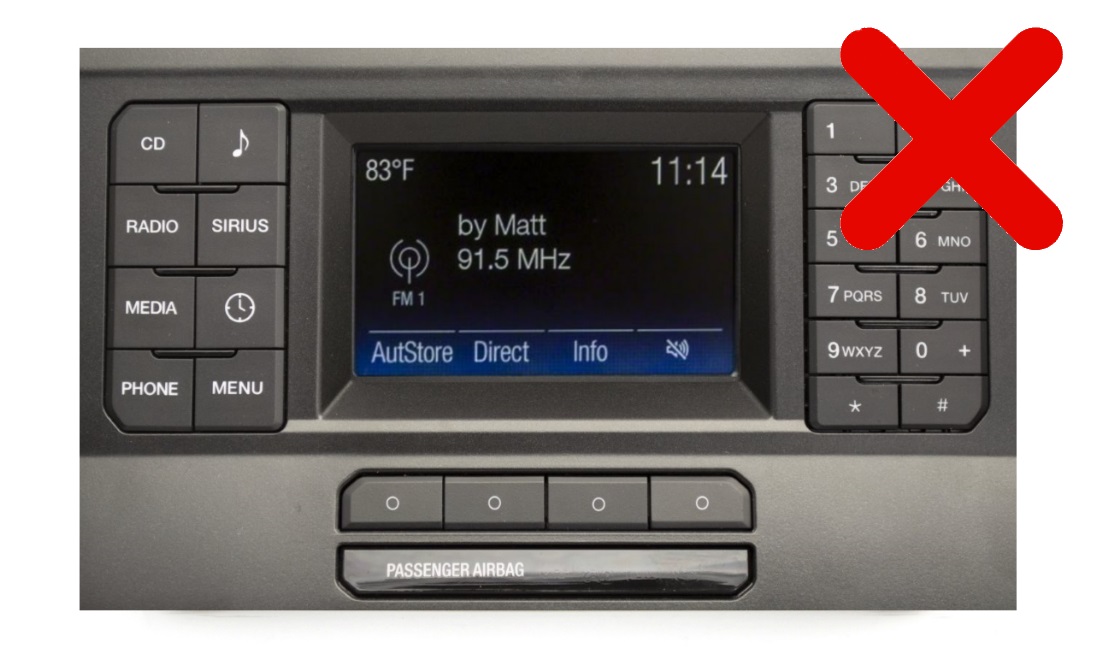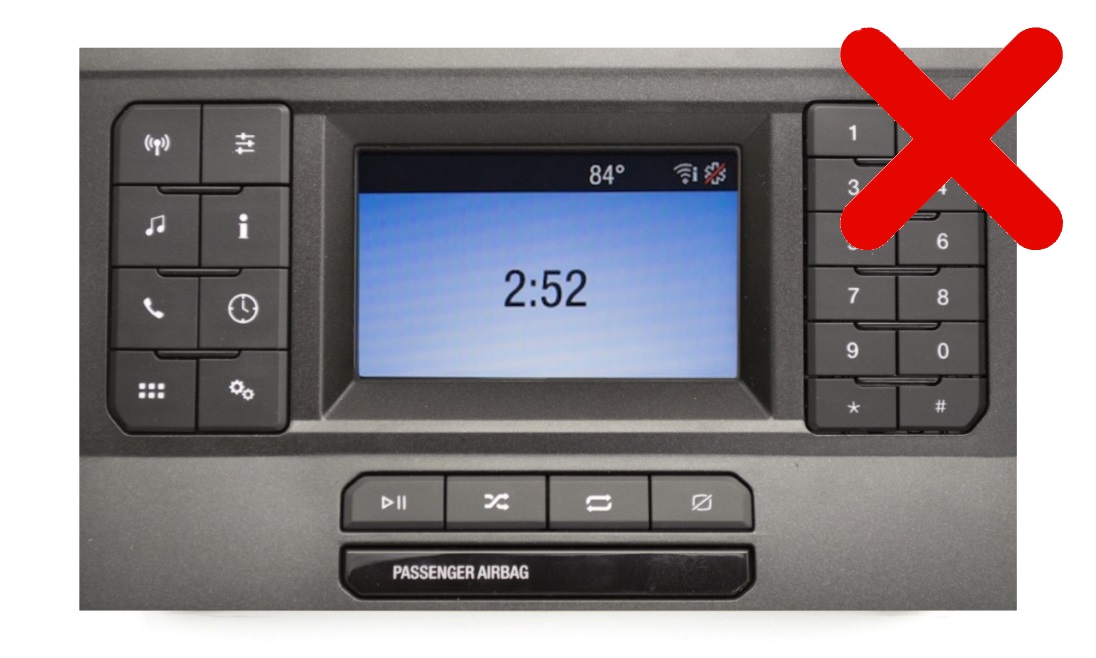 FREQUENTLY ASKED QUESTIONS:
Q – "Does this need to be programmed at the dealer?"

A – No. We pre-program the module using the VIN you provide at checkout.
---
Q – "My backup camera does not work, will this fix it?"

A – No. Backup camera failures are common. If the backup camera is not working, it will need to be replaced.
---
Q – "If I update my Sync system using the Ford SyncMyRide website, will that cause the navigation feature to be deactivated?"

A – No. A consumer installed software update will NOT affect this navigation upgrade.
---
Q – "Will this kit void my factory warranty?"

A – No. This kit will not void your vehicle warranty. Although Ford will not warranty the components in our kit, we do for one full year!
---
Q – "Will this kit affect my SiriusXM subscription?"

A – No. SiriusXM subscriptions are NOT affected by our kit - your SiriusXM ID will remain the same.
---
The people at 4Dtech were very knowledgeable and helpful in solving our problem. We ordered the replacement module and it was very easy to replace. Thanks guys!

Very happy with the replacementapim

Installation was easy about 45 mins started vehicle everything worked great no issues

Sync 3 replacement module

I bought this Module with the Can Opener for the stock GPS.
1st, I did the replacement and installation of both the Module & the Can Opener myself.
It took me about 3 days to finish it as I was just being very careful not to scratch or break any pins in the disassembly of the Center console and the front fascia where the monitor is.
It's been almost a year and everything works as they should.
The Can Opener was a great investment, now my Passenger can type in a destination while we're moving. Unlike the stock one without the Can Opener, you can't do this while the car is moving.
All together, work the money and time putting it all together.
If your display monitor is freezing up, blank monitor, or anything not right, buy these items.
The stealership was charging me $3500-3800 to fix this problems.
I'm from the Bay Area, Ca.

My order was shipped the next morning not even 12 hours after I placed the order. Very fast delivery it was at my house 3 days after i bought it and that was with free shipping. The install time was like 20 minutes and everything works great and on the newest software. Would 100% recommend doing this over taking it to a ford dealership because I saved 3,500 dollars between parts and install and a 300 dollar diagnostic were they simply tell you the screen doesn't work. And I didn't have to give them my car for 2 weeks. Great reliable product with warranty.

Just installed, everything working as advertised, nav, backup camera, radioed, xm, etc. took a little over an hour for install. Right now very satisfied.

Order shipped the same day. Module installed with no programming. Works great.

Good and resolved all my stereo issues. Truly plug n play and fixed everything

Sync 3 APIM Replacement Module

Talked to Brad at 4D Tech and he was able to diagnose my issue over the phone. His suggestion was to replace the Sync 3 module and it worked perfectly. Took less than 30 minutes from start to finish to install. Had taken my truck to Ford Dealership prior to talking to Brad for a $125 diagnostic check and they wanted to do a $1700 shotgun replacement parts approach including new screen and excessive labor charge.

Just installed my Apim module from 4D Tech.
It works like a Charm right out of the box,it even kept all my radio settings. I fully recommend 4D Tech.
30 Day Returns
One year from date of purchase