Please (Pretty Please) read the FAQ before purchasing!
FEATURES:
OEM Genuine Ford APIM (SYNC Module).
Pre-programmed to your VIN before it ships - NO trip to the dealer required!
Simple plug n' play replacement. No cutting, splicing or configuration required.
Complete one-year replacement warranty. US company and support.
NOTE: You have the option to upgrade to navigation / downgrade to non-navigation or keep it the same. If adding navigation when you did not have it before, you will also need a map card!
INSTALLATION:
Install Time: Varies
Install Ease: Varies
COMPATIBILITY:
2011, 2012, 2013 2014, 2015 & 2016 Ford and Lincoln vehicles equipped the 8" MyFord Touch system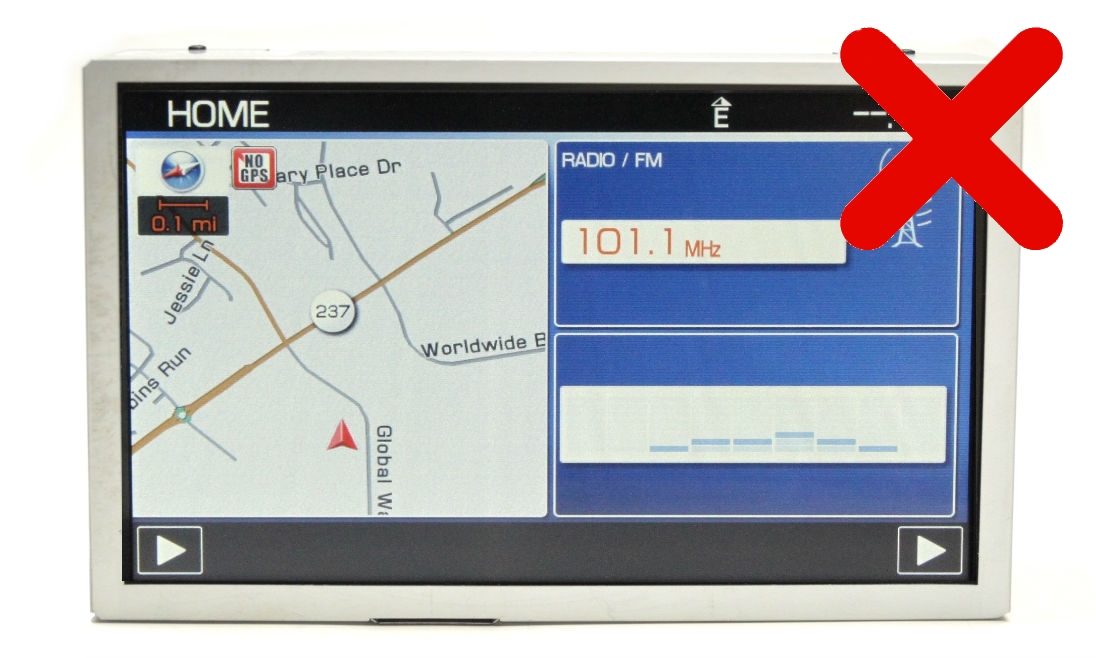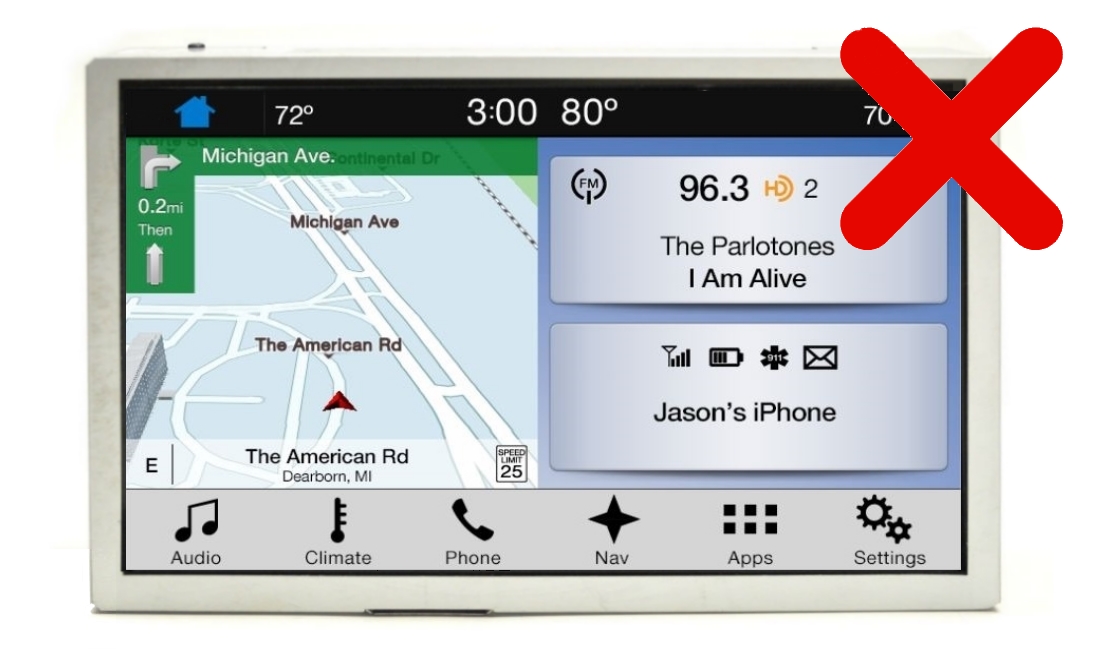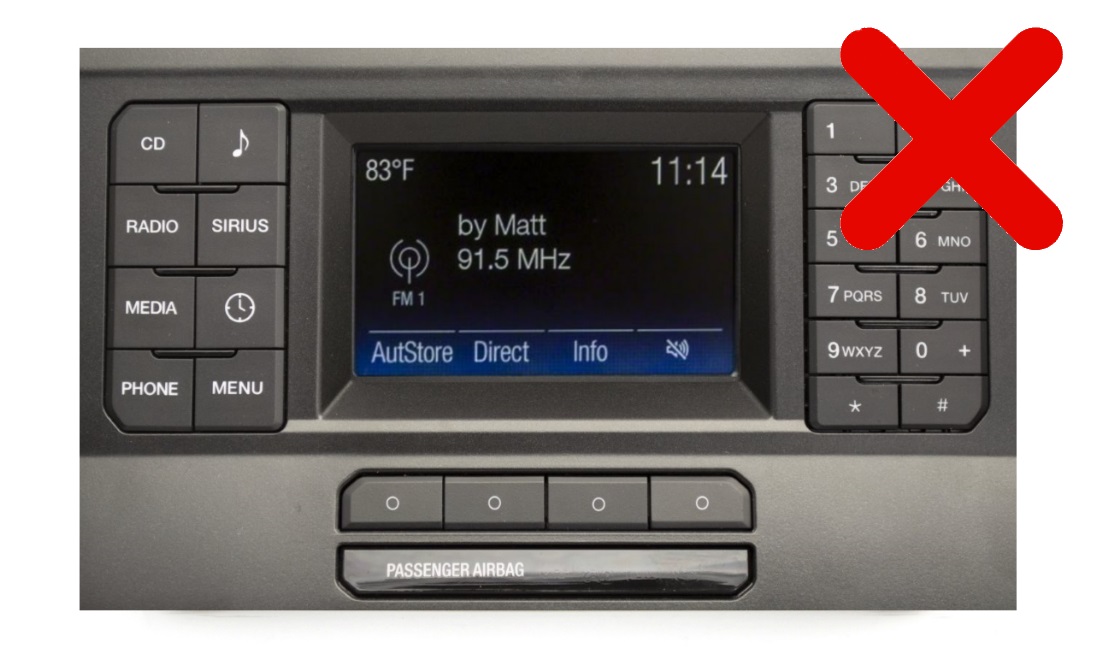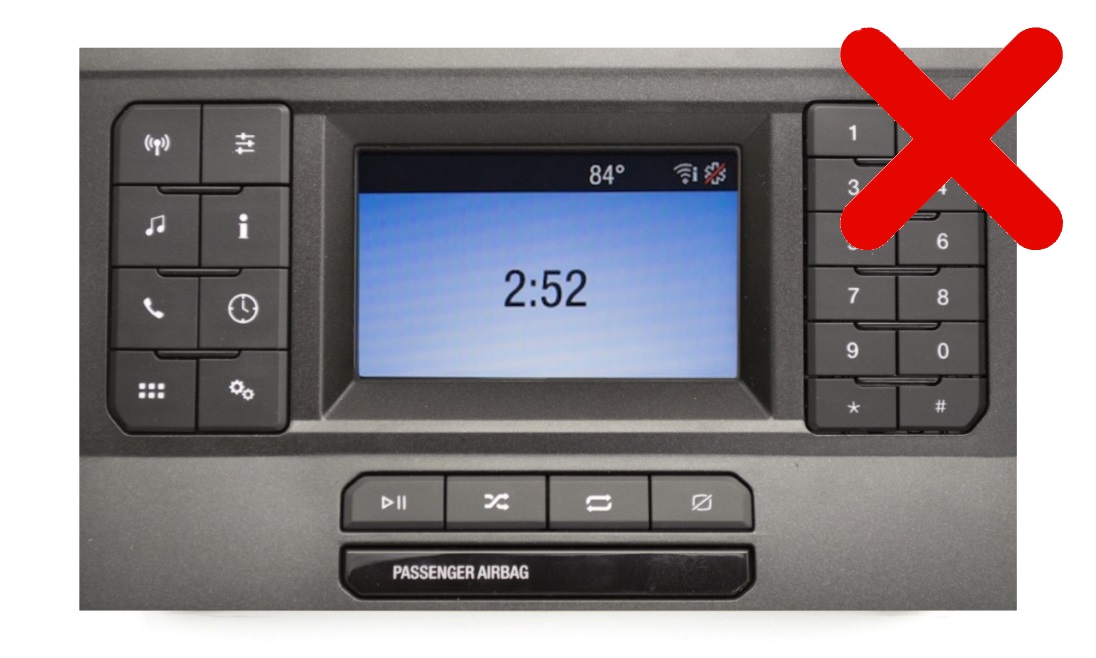 FREQUENTLY ASKED QUESTIONS:
Q – "My screen is dead / black and I get NO audio - will this product fix my issue?"

A – Yes. The 2011-2014 Edge and Explorer (and others) are extremely prone to the APIM failing causing a blank screen. If you have a black screen and no audio, this will fix the issue - guaranteed.
---
Q – "My screen is dead / black but I can still hear and control the radio - will this product fix my issue?"

A – No. If the screen is black, but the radio plays and you can control the track / volume from the physical buttons, then the issue is likely the touchscreen has failed.
---
Q – "I can see what is being displayed on screen, but the screen does not respond to touch input - will this product fix my issue?"

A – No. The touchscreen has failed and requires replacement. See out "Replacement Touchscreen for SYNC 2"
---
Q – "I get the error "Entertainment Unavailable" and I cant access any music sources. Will replacing the APIM fix this error."

A – No. This is an issue with the ACM. Contact us for replacement information.
---
Q – "I no longer get audio from any of my sources (AM/FM/XM/CD) but the touchscreen still works. Will replacing the APIM fix this error."

A – No. This is an issue with the ACM. Contact us for replacement information.
---
Q – "Does this need to be programmed at the dealer?"

A – No. We pre-program the module using the VIN you provide at checkout.
---
Q – "My backup camera does not work, will this fix it?"

A – No. Backup camera failures are common. If the backup camera is not working, it will need to be replaced.
---
Q – "If I update my Sync system using the Ford SyncMyRide website, will that cause the navigation feature to be deactivated?"

A – No. A consumer installed software update will NOT affect this navigation upgrade.
---
Q – "Will this kit void my factory warranty?"

A – No. This kit will not void your vehicle warranty. Although Ford will not warranty the components in our kit, we do for one full year!
---
Q – "Will this kit affect my SiriusXM subscription?"

A – No. SiriusXM subscriptions are NOT affected by our kit - your SiriusXM ID will remain the same.
---
Replacement Sync 2 Module

I thought 4dtech was to good to be true. Buy it, plug it in and it will work right out of the box. Sure it will. I figured I would call CS at least twice.
I received my module on time. Hooked it up and bingo , worked right out of the box just like one bought from the dealer. I couldn't be happier. Saved a ton of money and it only takes an hour to take it out and put it back in.

Order received and the part is installed. I am extremely pleased and the entire process was very simple. THANK YOU VERY MUCH!

Easy to follow instructions were included.

Sync 2 Module/APIM My Ford Touch works great!

My Ford Edge needed this replacement but my Ford dealer couldn't get their replacement they installed to program. They had my car for over a week. Then they said come get your car and also we can't get a replacement part, it's back ordered and we have no idea when one will be available. My wife thought that was strange so she went online and found this company and bought it. Not having the skill set to put this in myself I took it into my Ford dealer and they installed it and had it ready to go in 1 hour. The service guy said, "I don't know how you could get this part and we couldn't." Bonus was that this company sends the part out already programmed. Super satisfied customer.

Did myself w 4dtech video

Exact part I ordered and needed to fix my edge. I would recommend highly to order anything you need here! The how to video walks you through the install and tells you what tools you will need. I finished entire process in under 15 min. Thank you so much 4dtech my vehicle is like new again!!

Excellent service and instruction.

Replacement SYNC 2 Module / APIM (MyFord Touch)

Car had the black screen of death. Screen seemed dead. We purchased this replacement, it bolted right in and works perfectly. Saved a ton of money. Very happy i found this.

SYNC 2 Module Replacement

Went very smooth and everything is working as before!

Received replacement part and installed. Way too easy. Thanks in advance. Thanks for your great service. System is working like new.
30 Day Returns
One year from date of purchase