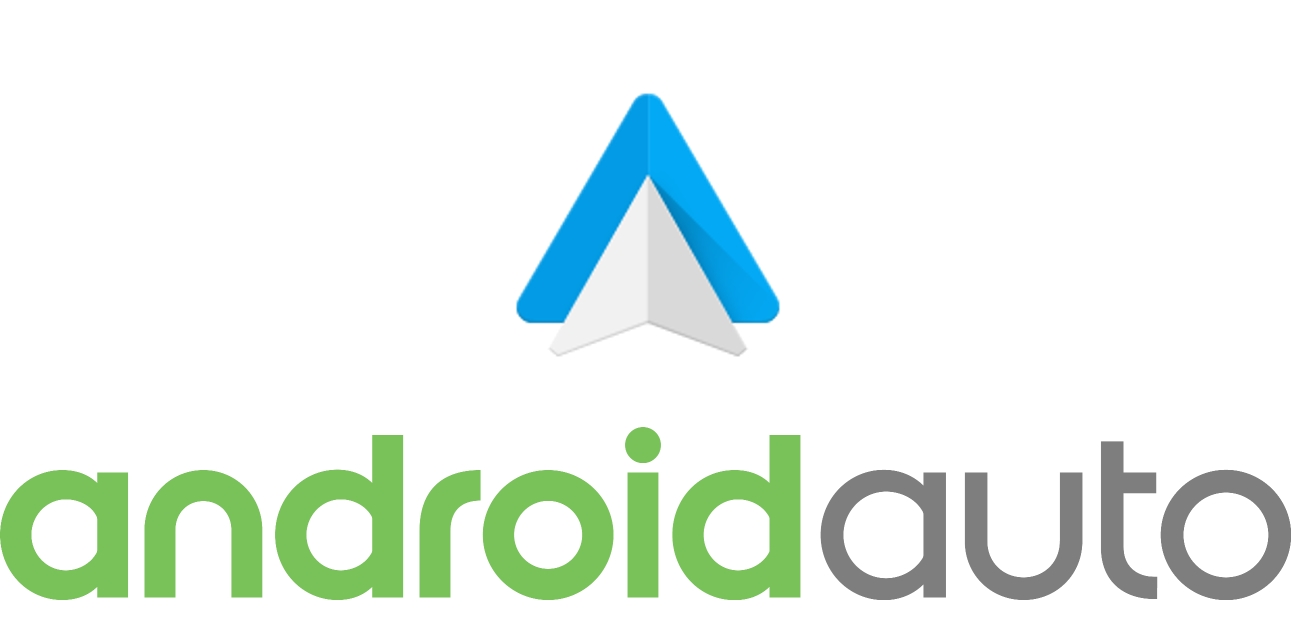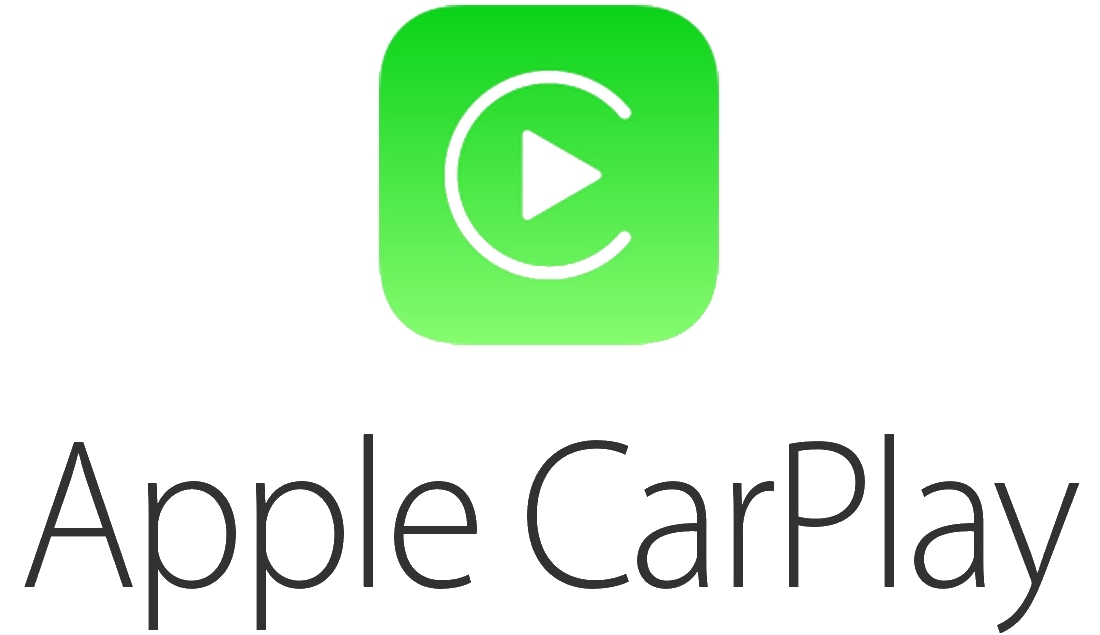 Use Google Maps, Waze or Apple Maps from your mobile device on the SYNC 3 screen.

Get $50 back! Simply send us your old module. (Limited time only. Pre-paid return shipping label and free pick-up included. See below for details*)

Our complete SYNC 3 retrofit kit contains genuine Ford parts, includes everything needed and comes pre-programmed. Please note, some of the pictures depict the kit with navigation - We offer this kit with and without factory navigation. It may also be depicted with on screen climate controls - this kit will retain existing on screen climate controls, but will not add them to a vehicle that did not have them before.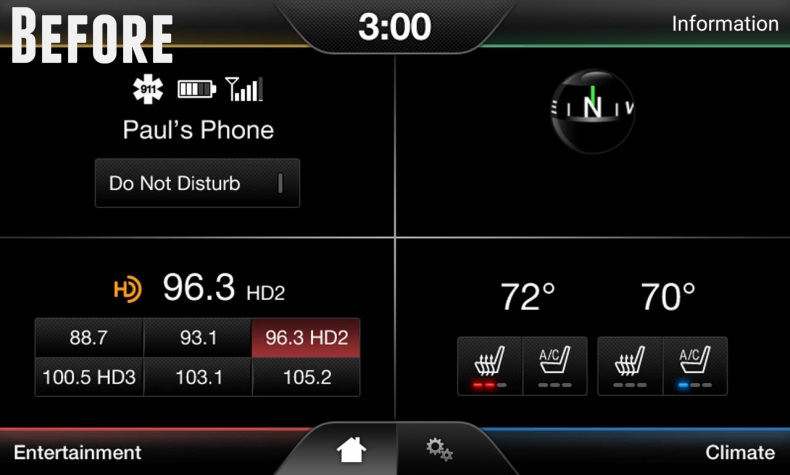 INCLUDED:
Genuine Ford voice activated navigation system control module.
Genuine Ford 8" Capacitive Touchscreen.
Screen to module cable.
Under dash, retrofit GPS antenna (Required - existing antenna NOT compatible).
Replacement Media Hub.
Media Hub Wiring Adapter.
Vehicle specific programming - NO trip to the dealer required! (VIN Required During Checkout)
Live technical support.
FEATURES:
Adds Apple CarPlay™
Adds Android Auto™
Latest applicable SYNC 3 software
Plug n' play - hassle free installation w/ no cut or spliced wiring
Retains ALL Factory Features - (Backup Camera, Heated Seats, Park Assist,, Climate Controls, etc)
Designed for the DIY'er
(Optional) Voice Activated Navigation w/ Full maps for USA, Canada and Mexico**
INSTALLATION:
Install Time: ~20 minutes
Install Ease: 1 out of 5
REQUIRED TOOLS:
COMPATIBILITY:
2013, 2014 & 2015 Ford Escape

equipped the 8" MyFord Touch system
FREQUENTLY ASKED QUESTIONS:
Q – "I have manual climate and the bottom right corner of my screen just has the date. Will this add the on screen controls?"

A – No. There is not a cost effective way to add automatic climate control.
---
Q – "Will this add SYNC Connect / FordPass controls from my phone?"

A – No. SYNC Connect is a separate modem optioned in some vehicles. We do not currently offer a kit to add this functionality.
---
Q – "Will this kit void my factory warranty?"

A – No. This kit will not void your vehicle warranty. Although Ford will not warranty the components in our kit, we do for one full year!
---
Q – "Can I still update the SYNC software when updates are available?"

A – Yes. You will still be able to update SYNC via USB thumb drive from our software updates page HERE.
---
Q – "Will this kit affect my SiriusXM subscription?"

A – No. SiriusXM subscriptions are NOT affected by our kit - your SiriusXM ID will remain the same.
---
* Continental USA only. Must have a 2013+ production date, no physical damage and in working condition. See Policies for more info.
**Regardless if your SYNC 2 system is navigation equipped or not, you will need to select "Navigation Version" option under "Kit Options" if you would like SYNC 3 to have navigation.
This was a perfect replacement for my 2013 escape.easy to install and has been working great

I watched Dan Kuehling's "how to" YouTube video and decided that it would not be a nightmare to replace the Sync 2 radio in my wife's Escape with a CarPlay compatible Sync 3 radio. I played Dan's video on my iPad while I performed the swap. The hardest part of the job for me was figuring out how to disconnect the plug from the dash top to the CD player. After that it was smooth sailing. The touchscreen radio lined up in the dash just like the original Sync 2 unit and the dash panels snapped back into place as before. The Sync 3 radio works as described with CarPlay and the steering wheel and dash buttons still control the radio's functions. If you can get over the cost this is a worthwhile upgrade to add CarPlay to an older vehicle.

New Life for a Familiar Friend

I bought my Ford Escape Titanium in 2014 and lived with the MyFordTouch system which, at the time, was pretty advanced with Voice Control. Over the years, Ford/Microsoft added features to make it better, but then Apple came out with CarPlay and suddenly my Escape felt behind the times. I was looking at having to get a new vehicle in order to get CarPlay as the 3rd party options did not exist (and still don't). I heard about the 4DTech solution of replacing the MyFordTouch screen and APIM with the screen and APIM from the 2017+ (SYNC 3) and I was intrigued. After watching a YouTube video of an actual DIYer replacing their screen, I decided it was time. Everything I needed was in the kit that 4DTech sent, I just needed a 7mm socket wrench, a Philips head screwdriver, and a plastic trim tool that I had from a previous car stereo project. I followed the included instructions and less than an hour later, I had Sync 3 and my iPhone screen via CarPlay. We took a trip using the AppleMaps for Navigation, then used Google Maps coming back. Everything worked as well as my Wife's GM car thst also has CarPlay capabilities.

The screen is also higher-resolution that the old MyFordTouch, so the text is easy to read, and the backup camera image is clearer. One thing to be aware of is the glossy screen. It may cause reflections in the display (my Escape has the Light Stone interior) but your mileage may very.

My only regret is that I did not buy the 4DTech upgrade a few years ago; I could have been enjoying the better Infotainment System all this time!

The kit had everything needed to complete the transformation

First, thanks for breathing new life into my 2014 Escape's driving experience. The Sync 3 screen looks so much clearer and sharper than the MyFord Touch screen (being sent back as I type) that I will easily be able to drive it another two to three years.

Ordered Sync 3 upgrade for 2015 Ford Escape, with specific goal of being able to use Android Auto for navigation. Initially the system did not work. I talked with Scott - he offered several solutions, which did not fix the problem. He then sent me a new module. This fix worked - radio and all of my Ford Escape controls work ... now have Android Auto for navigation. THANKS, Scott - for your help in making this a reality!

Ford Escape 2015 is now Sync 3

This has been working well so far in my girlfriends 2015 Ford Escape which had Sync2 but not Sync 3. This was a really nice upgrade and was easy to do when following the instructions. Now we have Android Auto in the car for long road trips that's especially nice!

This is the 2nd time I've used this upgrade and it was so easy to do. Highly recommend and I refer others to shop 4D tech for upgrades.

I wish there were aftermarket radios like this for Toyota. I spent about an hour installing this radio which was very easy. I spent about 12 hours putting in an apple car play radio in my wife's 2012 Toyota minivan. The 4 D tech product was so easy to install.
Thanks

A great product and support

This was such a wonderful experience. I first purchased a previous model (because it was cheaper) and did not like the interface. 4D Tech was great about taking it back no problem. Then I tried to go a cheaper route with the newer model and got one off of ebay. It was for THE WRONG CAR. So I went back to 4D Tech - had the correct unit within days, installed perfectly and easily. These folks are GREAT!
30 Day Returns
One year from date of purchase