Want $100 back? Send us your old module!
(Limited time only. Pre-paid return shipping label and free pick-up included*)
Want to add factory navigation to your SYNC 3 (8" screen) equipped vehicle? Our complete SYNC 3 navigation upgrade kit contains genuine Ford parts, includes everything needed and comes pre-programmed.
The capacitive touch screen has impressive functionality such as the convenient swipe, and navigation pinch-to-zoom functionality similar to what is found on your smartphone. SYNC 3 reacts quickly to your commands. Our kit will expand your voice commands to include all the factory navigation commands and menus.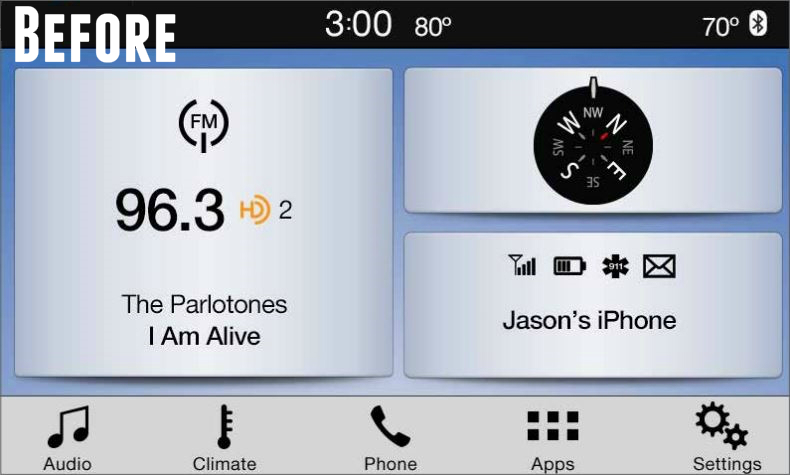 INCLUDED:
Genuine Ford navigation equipped SYNC 3 control module loaded with:

Full maps for USA, Canada & Mexico.
Latest applicable SYNC 3 software
Vehicle specific programming - NO trip to the dealer required! (VIN Required During Checkout)

Full printed instructions & live technical support.
FEATURES:
Plug n' Play Installation - hassle free installation w/ no cut or spliced wiring
Genuine Ford hardware and software - will operate exactly like it came from the factory with navigation
Retains ALL Factory Features - (Backup Camera, Heated Seats, Park Assist, Climate Controls, etc)
Designed for the DIY'er
INSTALLATION:
Install Time: ~10 minutes
Install Ease: 1 out of 5
REQUIRED TOOLS:
Dash removal tools VIEW | ADD TO CART
7mm socket and ratchet
Phillips screw driver
COMPATIBILITY:
2017 & 2018 Ford F-250 | F-350 | F-450 | F-550 pickup trucks equipped the 8" SYNC 3 system - this will NOT work with the older 8" MyFord Touch system or add the 8" touchscreen to your vehicle.
FREQUENTLY ASKED QUESTIONS:
Q – "Will this kit void my factory warranty?"

A – No. This kit will not void your vehicle warranty. Although Ford will not warranty the components in our kit, we do for one full year!
---
Q – "Can I still update the SYNC software when updates are available?"

A – Yes. You will still be able to update SYNC via USB thumb drive from our software updates page HERE.
---
Q – "Will this kit affect my SiriusXM subscription?"

A – No. SiriusXM subscriptions are NOT affected by our kit - your SiriusXM ID will remain the same.
---
* Buy Back Program available for US Customers Only
Installation of NAV upgrade

Just now installed the 2017 F-350 XLT DRW NAV module as per the 4D Tech tutorial video. Would have been a walk in the park, except for one of the Ford dash screws which had been over-tightened under the dash tray and wouldn't come out, finally managed to get it out once I had worked a super thin electronics flat screwdriver under the head. Just to put a sour drop into the otherwise flawless installation which was described to perfection by Scott from 4DTech. The other impression 4DTech left was a super-fast order fulfillment, the shipment made it across the border in 2 days. So all around super happy with everything. Greetings from Port Lorne, Nova Scotia.

Worked exactly as promised

Great upgrade for my F250

Nav upgrade for 2019 F-350 XLT

This is the best upgrade I have ever got for a factory level upgrade. The installation was as simple as it shows in the video and the instructions. I would highly recommend this product for anyone who has the sync 3 without the Navigation and has always wanted it.

Navigation upgrade 19 F350 with sync 3

Easy install, seems

Very easy to install.

SO EASY TO INSTALL OUR TECH HAD A BLAST

This company has hit the mark with this kit. Not only is the customer service and shipping on point. The installation is the easiest thing on the market! Do not hesitate to pull the trigger on this upgrade!

This is exactly what I was looking for.

After ordering a 2017 F 250 that was supposed to have navigation I was looking for an OEM upgrade. 4D Tech has the perfect replacement. The kicker is that I found a you tube instructional video that these guy's had done and it really simplified things. I think it took about 20 to 25 minutes for me to change out the old and install the new module.
It works great, everything that I had programed was saved and the transition was smooth.
30 Day Returns
One year from date of purchase