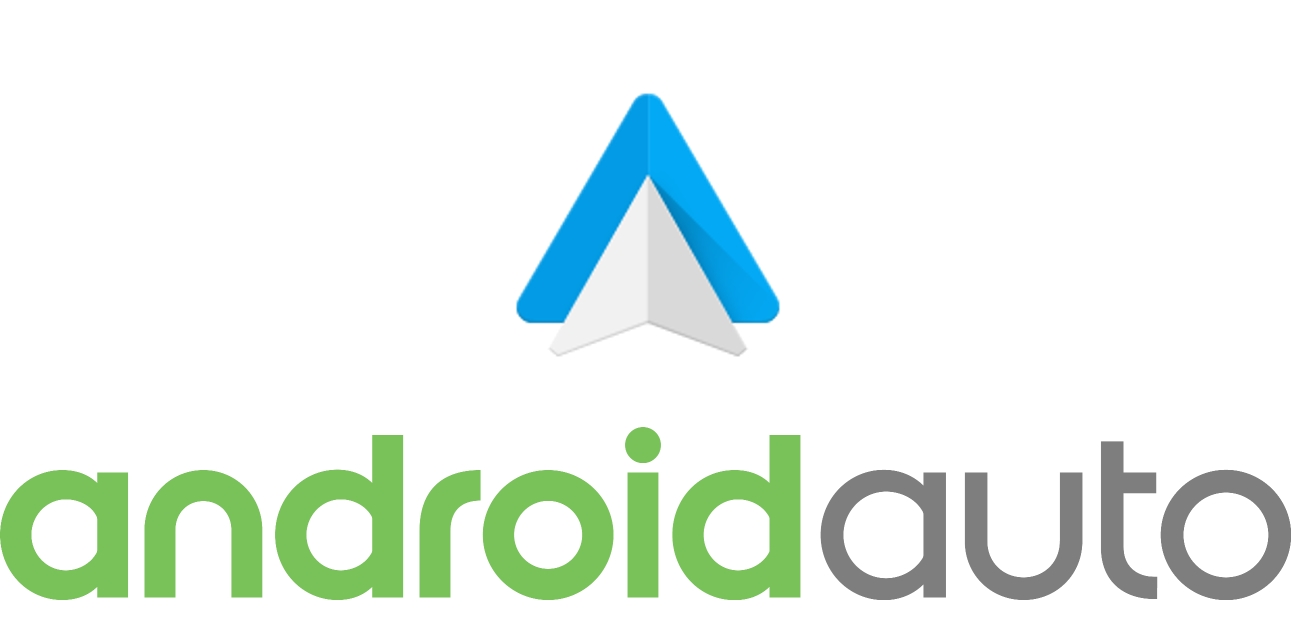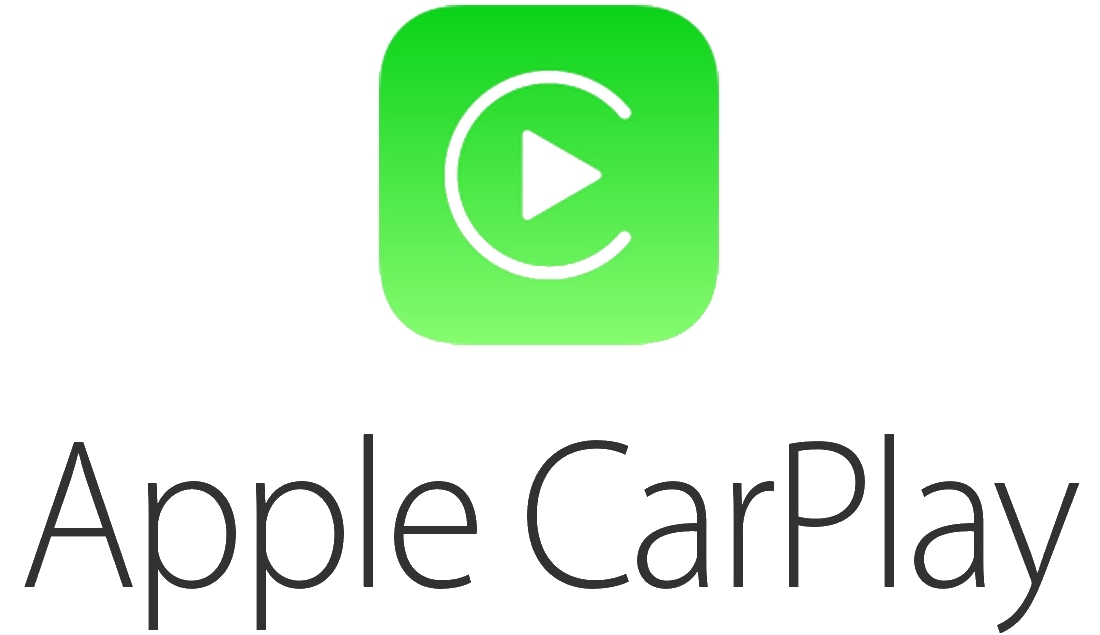 Use Google Maps, Waze or Apple Maps from your mobile device on the SYNC 3 screen.

Get $50 back! Simply send us your old module. (Limited time only. Pre-paid return shipping label and free pick-up included. See below for details*)

Our complete SYNC 3 retrofit kit contains genuine Ford parts, includes everything needed and comes pre-programmed. Please note, some of the pictures depict the kit with navigation - We offer this kit with and without factory navigation. It may also be depicted with on screen climate controls - this kit will retain existing on screen climate controls, but will not add them to a vehicle that did not have them before.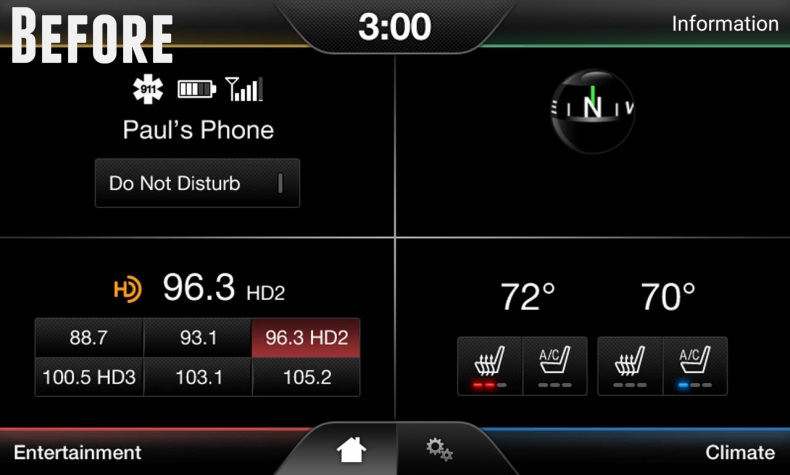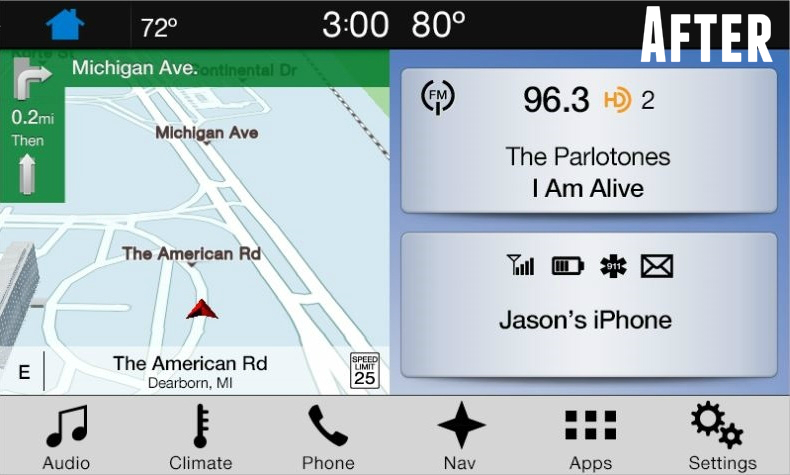 INCLUDED:
Genuine Ford voice activated navigation system control module.
Genuine Ford 8" Capacitive Touchscreen.
Screen to module cable.
Under dash, retrofit GPS antenna (Required - existing antenna NOT compatible).
Replacement Media Hub.
Media Hub Wiring Adapter.
Vehicle specific programming - NO trip to the dealer required! (VIN Required During Checkout)
Full printed instructions & live technical support.
FEATURES:
Adds Apple CarPlay™
Adds Android Auto™
Latest applicable SYNC 3 software
Plug n' play - hassle free installation w/ no cut or spliced wiring
Retains ALL Factory Features - (Backup Camera, Heated Seats, Park Assist,, Climate Controls, etc)
Designed for the DIY'er
(Optional) Voice Activated Navigation w/ Full maps for USA, Canada and Mexico**
INSTALLATION:
Install Time: ~20 minutes
Install Ease: 1 out of 5
COMPATIBILITY:
2013, 2014 & 2015 Ford Escape

equipped the 8" MyFord Touch system
FREQUENTLY ASKED QUESTIONS:
Q – "I have manual climate and the bottom right corner of my screen just has the date. Will this add the on screen controls?"

A – No. There is not a cost effective way to add automatic climate control.
---
Q – "Will this add SYNC Connect / FordPass controls from my phone?"

A – No. SYNC Connect is a separate modem optioned in some vehicles. We do not currently offer a kit to add this functionality.
---
Q – "Will this kit void my factory warranty?"

A – No. This kit will not void your vehicle warranty. Although Ford will not warranty the components in our kit, we do for one full year!
---
Q – "Can I still update the SYNC software when updates are available?"

A – Yes. You will still be able to update SYNC via USB thumb drive from our software updates page HERE.
---
Q – "Will this kit affect my SiriusXM subscription?"

A – No. SiriusXM subscriptions are NOT affected by our kit - your SiriusXM ID will remain the same.
---
* Continental USA only. Must have a 2013+ production date, no physical damage and in working condition. See Policies for more info.
**Regardless if your SYNC 2 system is navigation equipped or not, you will need to select "Navigation Version" option under "Kit Options" if you would like SYNC 3 to have navigation.
I love everything about my 2013 escape EXCEPT for the crappy Ford My Touch system. It was so bad I was seriously thinking about getting a different car or trying to cluge together an alternative radio . Ford really left the My Touch owners out to dry when they parted from Microsoft and stopped supporting the countless cars on the road with My Touch.
I was excited to find the Sync 3 upgrade from 4Dtech. Installation was easy and the results are Great! So far no more lockups, bluetooth connects very quickly and having CarPlay is awesome! The only reason I did not give it 5 starts is it is quite pricey.

I couldn't be happier with how easy the upgrade from sync 2 to sync 3 went on my 2015 ford escape. Not having the ability to use carplay or android auto was the one disappointing part of my vehicle purchase. With this upgrade kit I now have everything I was looking for in the first place. I would definitely buy from 4Dtech again and have already recommended this upgrade to a few friends.

An Easy Upgrade, and Worth It!

I decided to upgrade my 2014 Ford Escape to Sync 3 because the Sync 2 system was starting to get buggy with my iPhone 7. (It would only skip to the next song after several pushes of the FF button; the album art would remain 2-3 songs behind, etc.) In short, it was always a gamble if the Sync would work or not. And even though the upgrade is a bit pricey, it has proven to be worth it.
The kit from 4DTech had everything I need. I decided to buy the trim removal tools as well. The included instructions were fine, but I would recommend watching Dan Kuehling's video "Ford Escape - SYNC 3 Upgrade Installation" on YouTube. 4DTech also has several installation videos that are helpful.
One thing you will need to purchase if you don't already have one: a Torx T8 size screw driver. You need this to remove the metal brackets from the old unit--you will reuse them on the new unit. The included instructions list the T8 Torx as required, but the website listing does not. Fortunately I have a set.
Overall, the install was shockingly easy and took about 30 minutes. The trim removal tools were helpful but not necessary.
The new screen is a higher resolution, and is very responsive.
All of the Ford's previous features are retained and work as before. Magically, it remembered my presets for the FM radio.
The default Sync 3 interface looks great, a big improvement over Sync 2. It also switches from light mode to dark mode when the outside light is darker, and back.
The Apple CarPlay system works perfectly. It instantly recognizes when my iPhone is connected and will begin playing the last song/podcast/book played. The Apple maps system works well. Tip: To adjust the spoken navigation voice, wait until it says something, then turn up/down the volume. A new onscreen display will say "Prompt Volume" as opposed to the normal "Music Volume".
The CarPlay messaging system works great. When you get a text, Siri will read it to you and ask you if you want to respond. You say what you need and Siri will text it out. (This is no different than Siri on the iPhone.) Tip: You can add periods, exclamation points, and quotes, by saying "period", "exclamation point" etc. Amusingly, if a received text contains emoji, Siri will describe the emoji. (Grinning cat, Winking smiley, etc.)
The "Now Playing" screen is designed to be "not-distracting." It has Song title, artist, album, and a few functions at the bottom of the screen. The album art has been relegated to being a blurred background. I do miss having a clock in the center of the screen. However, there is a clock on the sidebar of the CarPlay screen. (But that is a CarPlay fault and not a Sync 3 problem.)
Moving back and forth between CarPlay and the default Sync 3 screen is instant. If you are in the Sync 3 screen, and the phone rings or you receive a text, it will instantly switch to CarPlay, which is nice.
To conclude: Easy install, great product. If you're thinking about upgrading, and you plan on having your car for a long time, it's a worthwhile investment.

Don't trade in your old Ford just yet!

We were sick and tired of the Sync2 system in my life's Ford Escape. We had all but resigned ourselves to the fact that we were going to buy a new car after only only this one for three years. We saw this product online, and decided to give it a try. Boy am I glad we did!

The only bad thing I can say about this product is that it took a little bit more than 20 minutes to install--like maybe 30 minutes. :-) Other than that, it is exactly as advertised. The system meshed perfectly with the cars existing equipment. Android auto is a godsend and a revelation. This product has added years of enjoyment do an older car. If you have an old Sync2 in your Ford comma upgraded now. You won't be disappointed.

I had read that it was possible to upgrade from MyFord Touch to SYNC 3 in my 2014 Escape, which I wanted to do mostly to get access to Apple CarPlay. When I came across 4DTech's kit, the price seemed reasonable, so I emailed them asking for their install instructions after 8:00PM local time. Literally 5 minutes later the PDF arrived in my inbox. I'm technical but usually automotively challenged, but this seemed like something I could absolutely do. I ordered my kit (with navigation) on a Friday night and it appeared on my doorstep on Monday. That afternoon I pulled the dashboard in my Escape apart and installed the kit in about an hour. I even made a video of the install, which I won't link to, but just search for "Ford Escape SYNC 3 Upgrade Installation" on YouTube and you'll find it.

I did run into the same issue that "Unknown" did, where the adapter bracket for the new media/USB hub didn't want to stay snapped into the hole in the center console. I bent the tabs on the bracket out with my thumb a little bit, and also plugged/unplugged a USB cable in and out of both USB ports repeatedly to loosen them up, and it hasn't been much of an issue since. But 4DTech shipped me out another bracket and offered a number of helpful ideas on how to fix it when I called.

I love this kit and would absolutely buy from 4DTech again.

Perfect kit to upgrade from MFT Sync2 to Sync3

This kit surpassed my expectations. It works exactly as advertised and provides a great improvement over the MFT Sync2 system. This kit contains everything needed to upgrade the MFT Sync2 w/Nav to the newer Sync3 w/NAV and is completely plug and play. I was expecting to have to possibly sacrifice features, or deal with potential issues with re-programming the APIM, but I was pleasantly suprised to find that this was not the case.

4DTech delivered a great product which does exactly as described.

My only criticism is that the new USB Media Hub plate provided with the kit does not fit very securely and requires modification to the retaining tabs to ensure it stays securely inplace. This should not deter you though, as this is a great kit overall.
One year from date of purchase. See our policy page for more details.