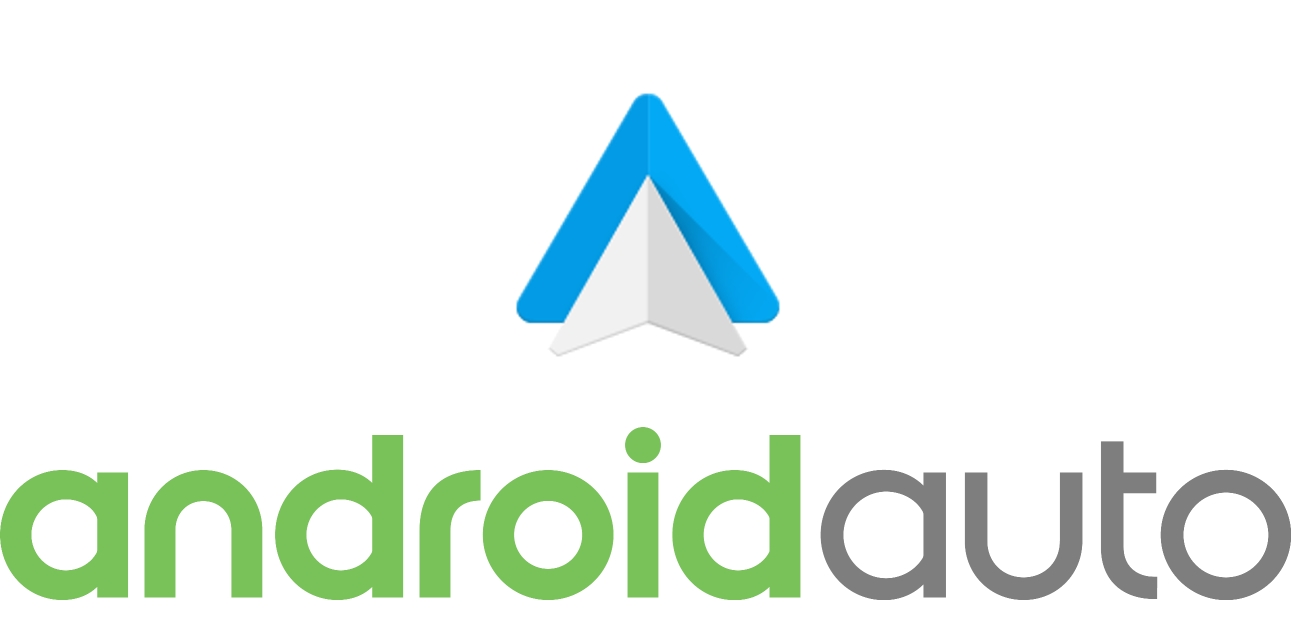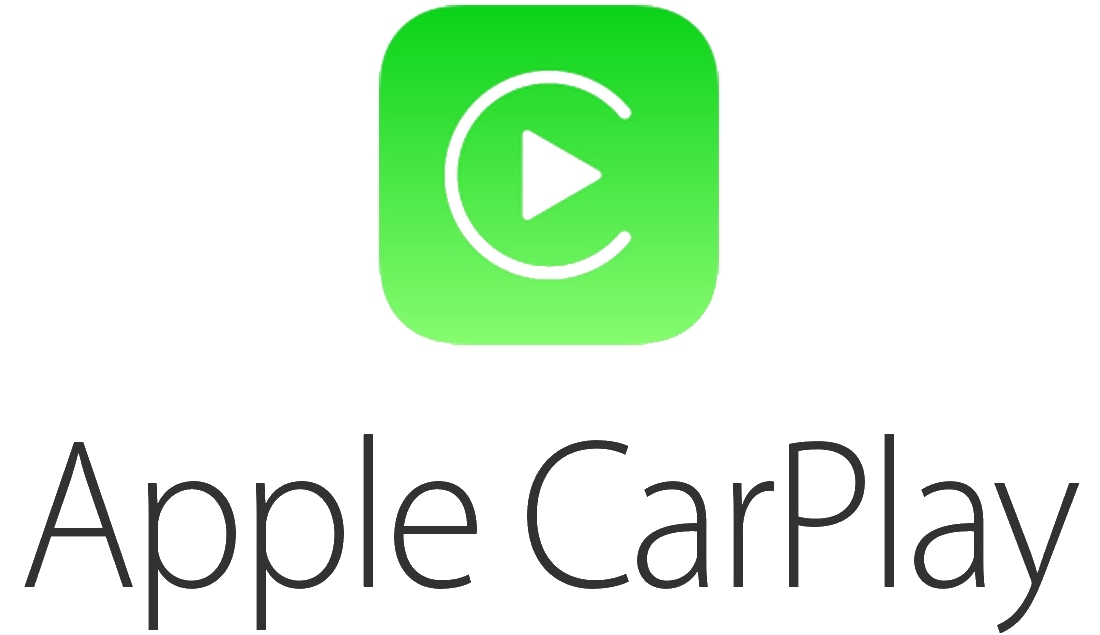 Use Google Maps, Waze or Apple Maps from your mobile device on the SYNC 3 screen.

Get $50 back! Simply send us your old module. (Limited time only. Pre-paid return shipping label and free pick-up included. See below for details*)
Our complete SYNC 3 retrofit kit contains genuine Ford parts, includes everything needed and comes pre-programmed. Please note, some of the pictures depict the kit with navigation - We offer this kit with and without factory navigation. It may also be depicted with on screen climate controls - this kit will retain existing on screen climate controls, but will not add them to a vehicle that did not have them before.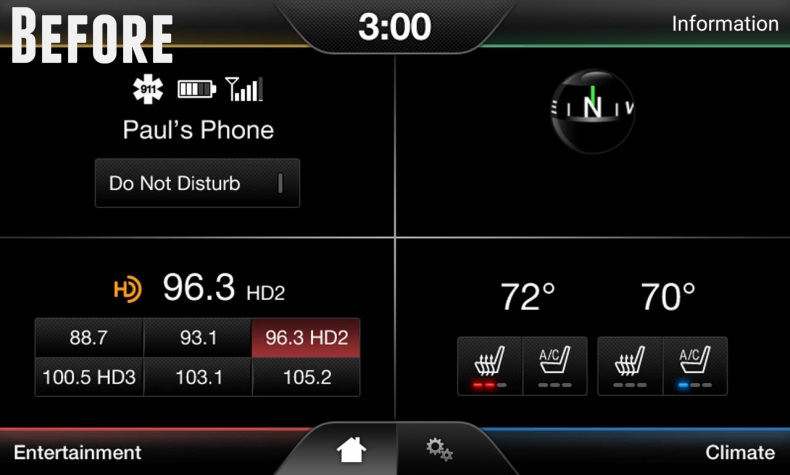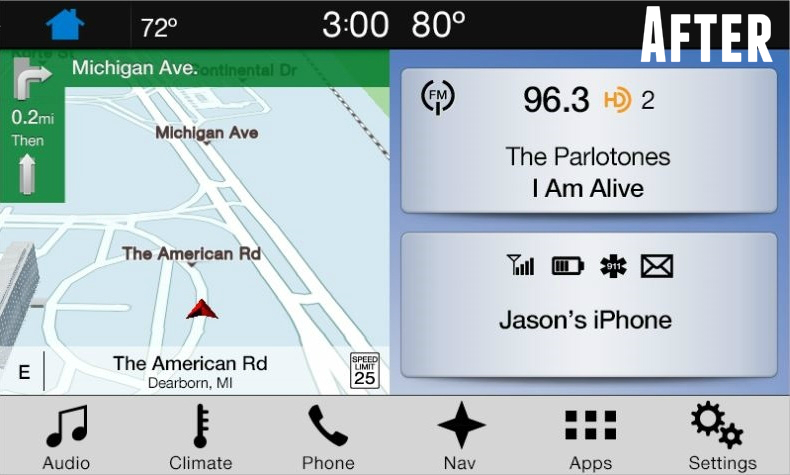 INCLUDED:
Genuine Ford voice activated navigation system control module.
Genuine Ford 8" Capacitive Touchscreen.
Screen to module cable.
Under dash, retrofit GPS antenna (Required - existing antenna NOT compatible).
Replacement Media Hub.
Media Hub Wiring Adapter.
Vehicle specific programming - NO trip to the dealer required! (VIN Required During Checkout)
Full printed instructions & live technical support.
FEATURES:
Adds Apple CarPlay™
Adds Android Auto™
Latest applicable SYNC 3 software
Plug n' play - hassle free installation w/ no cut or spliced wiring
Retains ALL Factory Features - (Backup Camera, Heated Seats, Park Assist, Climate Controls, etc†)
Designed for the DIY'er
(Optional) Voice Activated Navigation w/ Full maps for USA, Canada and Mexico**
INSTALLATION:
Install Time: ~20 minutes
Install Ease: 1 out of 5
COMPATIBILITY:
2011, 2012 & 2013 Ford Explorer

equipped the 8" MyFord Touch system
FREQUENTLY ASKED QUESTIONS:
Q – "I have manual climate and the bottom right corner of my screen just has the date. Will this add the on screen controls?"

A – No. There is not a cost effective way to add automatic climate control.
---
Q – "My backup camera does not work, will this fix it?"

A – No. Backup camera failures are common. If the backup camera is not working, it will need to be replaced.
---
Q – "Will this add SYNC Connect / FordPass controls from my phone?"

A – No. SYNC Connect is a separate modem optioned in some vehicles. We do not currently offer a kit to add this functionality.
---
Q – "Will this kit void my factory warranty?"

A – No. This kit will not void your vehicle warranty. Although Ford will not warranty the components in our kit, we do for one full year!
---
Q – "Can I still update the SYNC software when updates are available?"

A – Yes. You will still be able to update SYNC via USB thumb drive from our software updates page HERE.
---
Q – "Will this kit affect my SiriusXM subscription?"

A – No. SiriusXM subscriptions are NOT affected by our kit - your SiriusXM ID will remain the same.
---
* Continental USA only. Must have a 2013+ production date, no physical damage and in working condition. See Policies for more info.
**Regardless if your SYNC 2 system is navigation equipped or not, you will need to select "Navigation Version" option under "Kit Options" if you would like SYNC 3 to have navigation.
† The Explorer will not display the source "Bluetooth Audio" & "USB" in the instrument cluster (All other sources will still display in the cluster). Bluetooth Audio and USB will still show as a source on the main screen. When selected, Bluetooth audio will still Artist, Title and Track information in the cluster. The only loss is the ability to select "Bluetooth Audio" & "USB" from the cluster. This caveat only found in SYNC 3 software versions 3.0 and higher. Downgrading to version 2.3 will return this functionality.
SYNC 2 TO SYNC 3 KIT is money well spent!!!!

The radio was easy to install. Everything worked out of the box. Similar to another review, I was a little weary about the purchase but not anymore. Previously, I had a Pioneer Avh-4100NEX in a 2010 ford focus, thus I was use to carplay/android auto and usb media sources. I bought my 2013 Explorer in 2016. I hated the myfordtouch radio in my Explorer. Myfordtouch was dated and lacked media options. Because hvac is built into the 8 inch myfordtouch screen, aftermarket radios are not an option. I thought I was stuck with myfordtouch until I found this sync 2 to sync 3 upgrade kit. It's pricey but you get what you pay for. Carplay works great; my Sirius works great; my factory camera works great; steering wheel controls work great; etc…. I have no complaints. If you want a real infotainment experience upgrade to sync3. It is worth the money!!!


Sync 2 to Sync 3 Kit Easy to Install, Works Great

This kit is easy to install. Make sure you look at the video, not just the written instructions. The Synch 3 is reliable, my AM radio now works, it is all great.

One of the easiest, most rewarding upgrades ever!

Can I vote 10 stars out of 5, please?

So I'll admit it... Initially... I was pretty skeptical of this company, and this purchase.

But I'm elated to report that in all of my years owning a vehicle, and all the way's I've used to maintain and upkeep, as well as upgrade and rejuvenate the vehicles I've had... I can without a doubt verify this was the easiest most rewarding install I have ever done.

Not only did it allow me to cast aside the outdated, painful-to-use Sync 2, but it allowed me to do it with about as much effort as changing some poorly-designed batteries.

A couple of screws here, a bolt or two there... And it was done. ...Complete with amazingly easy-to-follow instructional videos that make this so basic and simple, even a poorly-trained chimp can do it... ...while drunk.

...I can't even believe how simple this is, and yet how unwilling Ford is to perform this upgrade for owners!

4Dtech, thank you so much for truly being able to bring out my enjoyment of my car. You (with this) made the difference between a good car with a terrible system, to a good car with an equally good system.

Aside from the actual product, the purchase was entirely painless in being done and price was entirely comparable to competitors, and the shipping process was prompt and problem free.

...This is the type of company, product, and service that people look for excuses to bring up among friends because they enjoyed it so much. You didn't just make a happy customer out of me, you made a fan. KUDOS.

...If you're still trying to decide, JUST BUY IT ALREADY. These are REAL reviews from REAL people who had REAL amazingly-good experiences with it! WORTH EVERY PENNY!!!!!

These kits are amazing. I watched the DIY install video a couple of times, and was able to perform the upgrade in less time than predicted - 18 minutes from unpacking to having my old mytouch unit repacked and ready to send back in!

Thanks guys...these things are amazing. Now my favorite car has the updates of a 2016/17 Explorer without the hassle and expense of buying a new car!

2013 Ford Explorer Sync 2 to 3

Just finished installing. Very easy after watching their videos. Wife is very pleased. Only issue was the usb cable on the module was very short making plugging it in a bear. Used a dental hook to hold it forward.

Great upgrade for 2013 Explorer

This was a great purchase easy installation with video so much better that sync 2 . Great customer support. Would highly recommend . Fast shipping with 3 day free . Thanks 4D tech

My Sync 2 would quit working and then in a few days/weeks would magically come back alive. Several months ago it gave up completely. I tried the battery disconnect trick with no success. My dealer was far from being helpful other than "yes, we've had lots of problems with Sync".
Ordered the Sync 3 and followed excellent installation video. Minor differences between video of 2016 install and my 2011, primarily regarding the placement of the GPS antenna on top of heating duct. Panel on my dash was not removable but I could get my hand between the panel and the heating duct enough to slide the antenna in place. Was concerned but GPS thru Apple carplay works fine. Would not hesitate to recommend 4D Tech to others.

I am very pleased with my upgrade to the Sync 3. 4D Tech went above and beyond to make sure I had my kit in time for a road trip. The kit came with everything I needed, including an optional bezel that made the new usb hub fit perfectly in my Explorer. The instructions were clear and the process was pain-free.

I definitely recommend the upgrade!
One year from date of purchase. See our policy page for more details.