FEATURES:
Genuine Ford assembly
Complete touchscreen assembly for easy installation - just bolt in and go!
Works with Navigation or Non-Navigation equipped vehicles
No core required!
Complete one-year replacement warranty. US company and support.
COMPATIBILITY:
2011 - 2016 Ford and Lincoln vehicles with the MyFord / MyLincoln Touch systems. This will not work for Clarion HDD based systems or SYNC3. (If it is not on the list below, this screen will NOT work).
NOTE: If you have a 11-12' Edge or Explorer with a black/blank screen, and no audio plays from the radio when you press the power button, it is likely NOT the screen that needs to be replaced. In almost all cases the SYNC module (APIM) is at fault as they have a very high failure rate. You can find the replacement APIM HERE.
| | | | |
| --- | --- | --- | --- |
| 8.0" Standard Mount | 8.0" Recessed Mount | 8.0" Lincoln Mount | 6.5" Standard Mount |
| CMAX (2013-2015) | Edge (2011-2015) | MKZ (2013-2016) | Fiesta (2014-2015) |
| Escape (2013-2015) | Explorer (2011-2016) | MKC (2015) | Transit (2015) |
| Expedition (2015) | F-150 (2013-2014) | Navigator (2015) | Transit Connect (2015-2016) |
| F-150 (2015) | F-250 (2013-2016) | | |
| Focus (2012-2015) | F-350 (2013-2016) | | |
| Fusion (2013-2016) | Flex (2013-2015) | | |
| Mustang (2015) | Taurus (2013-2015) | | |
| | MKX (2011-2016) | | |
| | MKT (2013-2015) | | |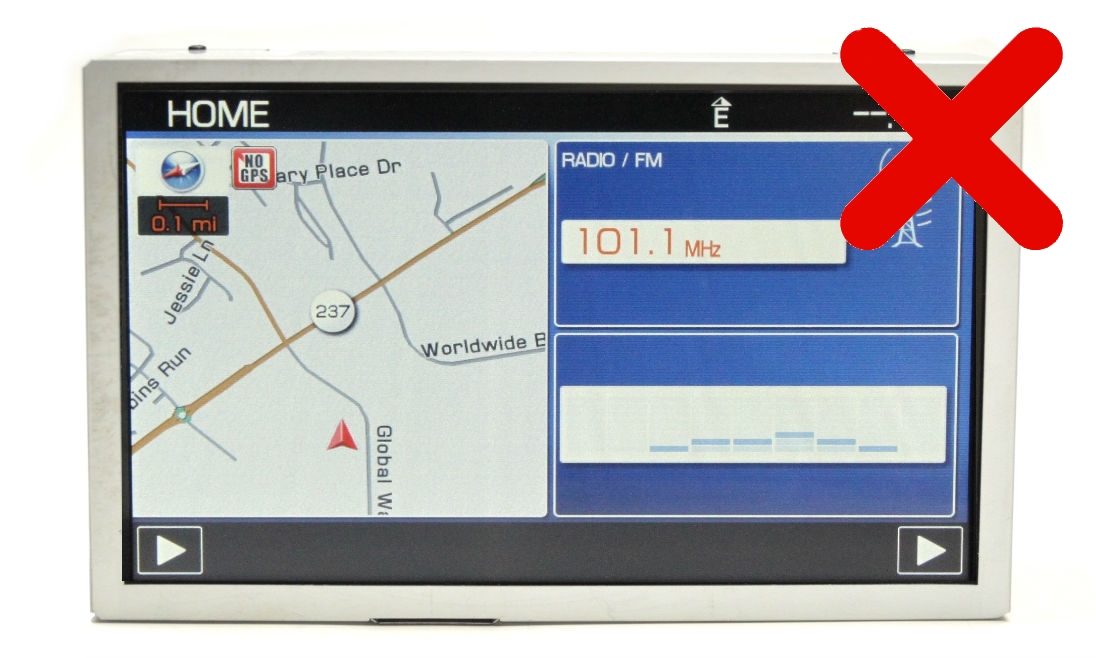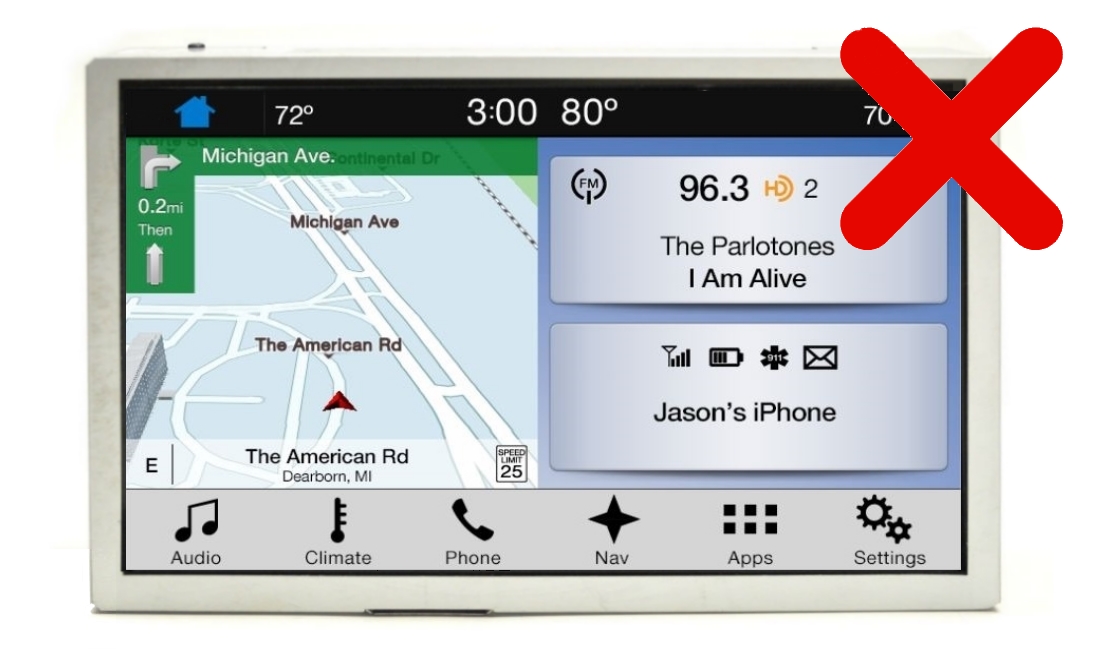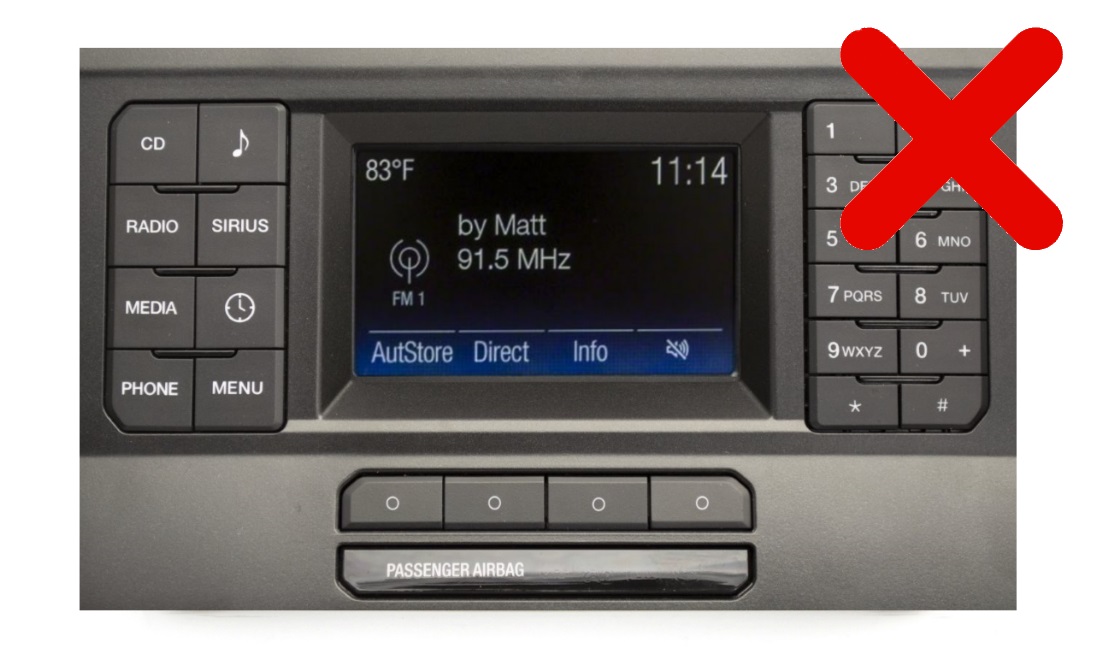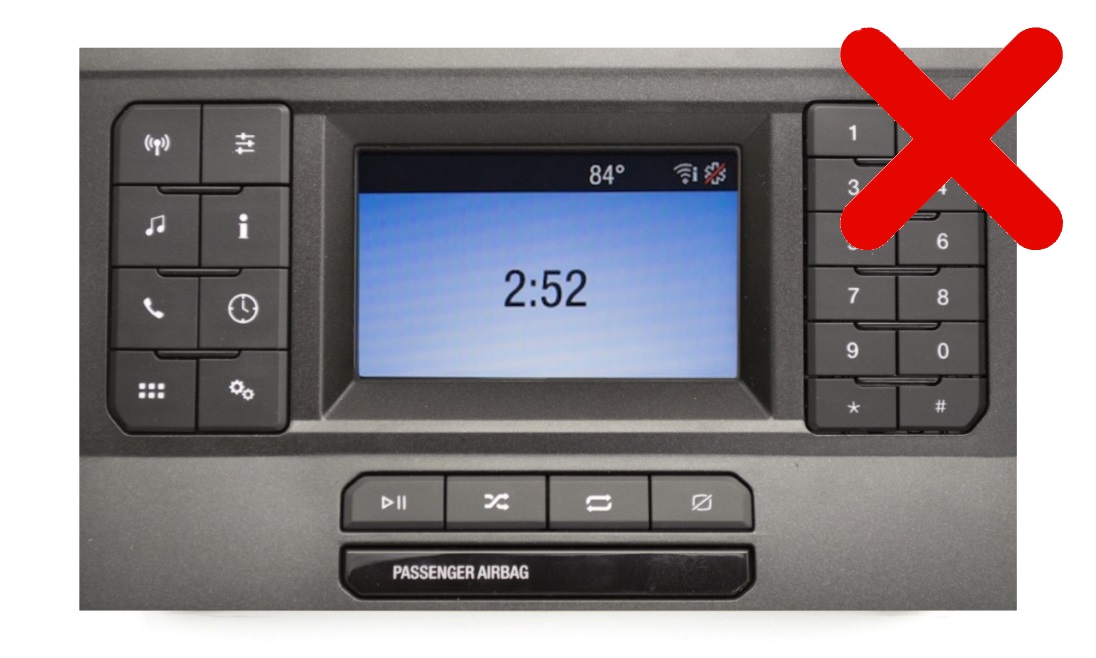 Took 15 mins to replace and is like brand new!!

Easy installation thanks to the YouTube video Channel on how to install it.

I did this for my wife's daughter's 2012 Ford Edge. Her kids bashed in the old one with a 2x4. Kids, gotta love 'em. Prior to ordering the screen I watched the 4D instructional video and it looked like something I could do. The big motivator in DIY was the four-figure price of having the dealer do it. Ordering online was easy and secure, no tax and free shipping. I also ordered the console trim strip remover tool. The screen and tool were delivered within a week, well packaged. The daughter brought her car over on a Sunday at about 11 AM and I had it installed and running at about 12:30. The trim strip was a little bit sticky taking it off but everything went pretty much how the instructional video presented. The touchscreen lit up beautifully upon starting the car and everything functioned properly. The girl thinks I'm a genius. I didn't need to contact 4D for help during the installation but I bet they would have been excellent if I did. I recommend this product if your's needs replacing.

All features operational - nice

Just finished replacement in less than an hour, dealer wanted 2 hours for the job. Also saved about $250 from their parts mark-up, total saving close to $550. All features operational - nice

THANK YOU THANK YOU THANK YOU!!!!!

The touch screen on my 2013 Ford Explorer has not worked for YEARS. What an aggravation! Three years ago my local Ford dealership told me it would be $1100 to replace it. "Ma'am, we have to take the whole front dash out. It will be a day long job."

My new husband started looking into it and found your web site and videos. Those videos are GREAT!!! He felt like this was a repair he could do. We ordered the parts and tools. When they arrived yesterday afternoon, he began the repair. IT TOOK HIM LESS THAN ONE HOUR TO COMPLETE!!!! Now I have a touch screen! Holy smokes!

I am so thankful for your videos and to my sweet husband who was willing to do this repair.

Capacitive touchscreen sync 2

Fast shipping. Easy plug and play. It kept my settings. Slight glare/rainbow issue, but it works as it should.

Thank you so much. With videos i was able to install this!

Product was what was advertised and quick shipment works great.

This worked just perfect and I appreciate the sales rep telling me that I didn't need to spend more dollars on something that I didn't need.
30 Day Returns
One year from date of purchase