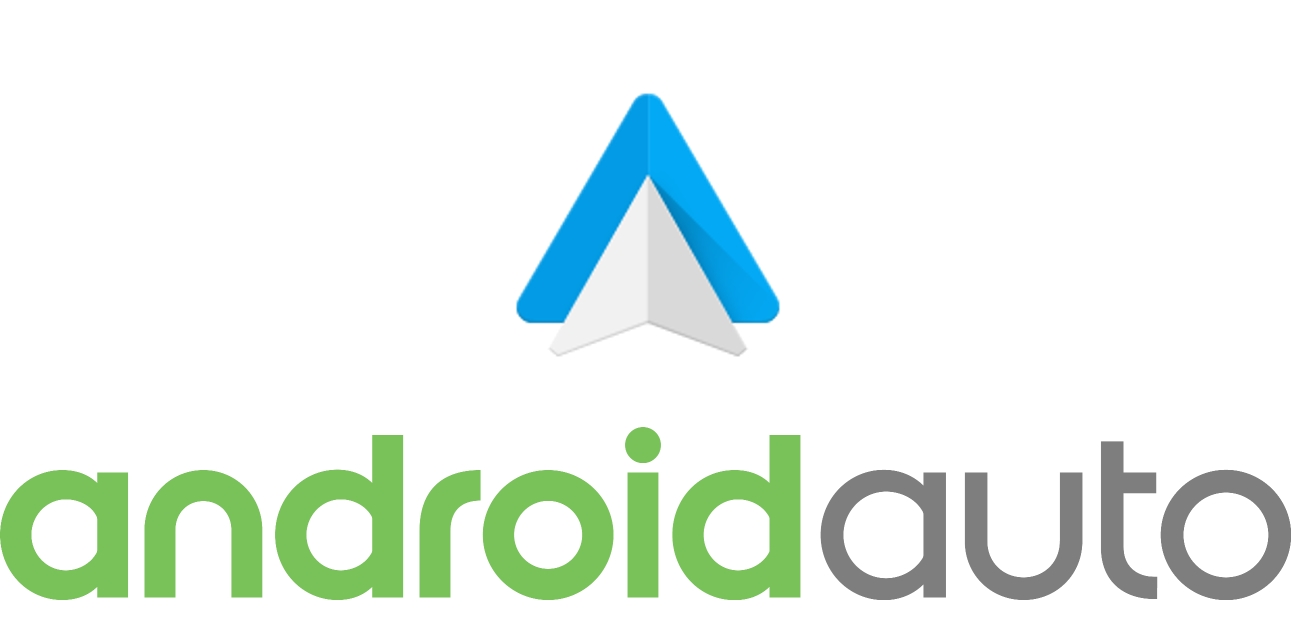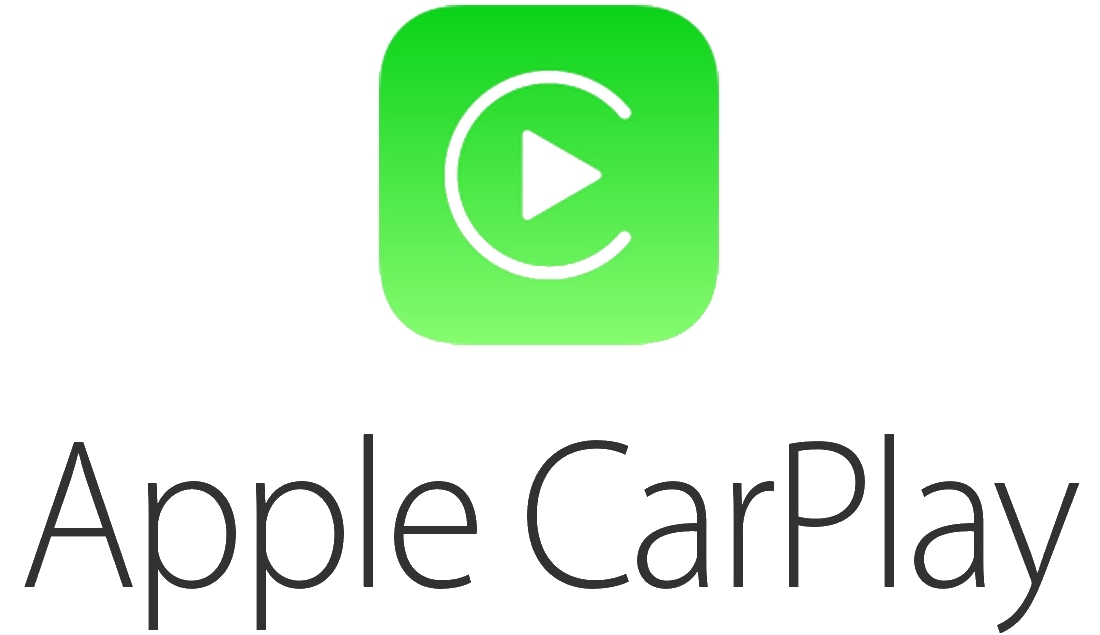 Use Google Maps, Waze or Apple Maps from your mobile device on the SYNC 3 screen.

Get $50 back! Simply send us your old module. (Limited time only. Pre-paid return shipping label and free pick-up included. See below for details*)
Our complete SYNC 3 retrofit kit contains genuine Ford parts, includes everything needed and comes pre-programmed. Please note, some of the pictures depict the kit with navigation - We offer this kit with and without factory navigation. It may also be depicted with on screen climate controls - this kit will retain existing on screen climate controls, but will not add them to a vehicle that did not have them before.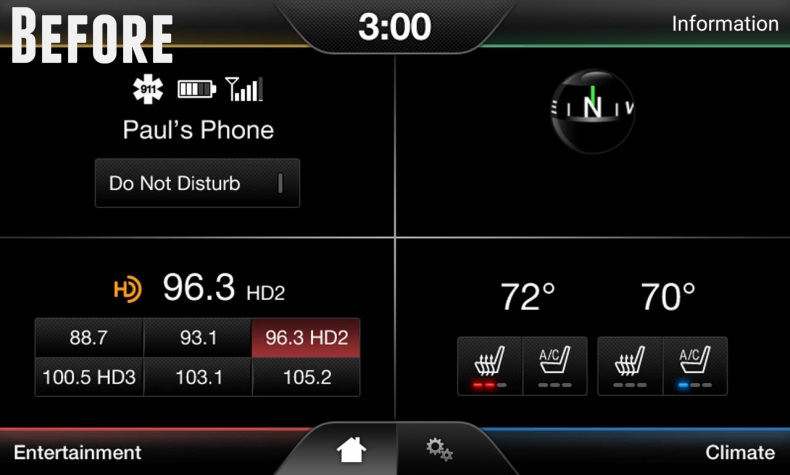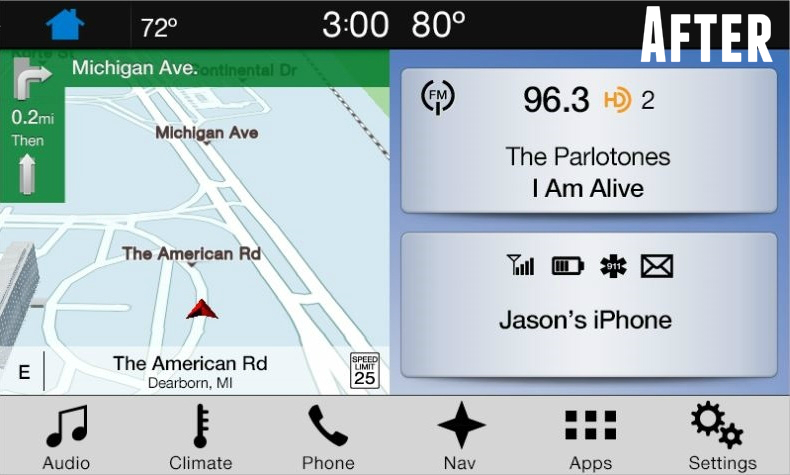 INCLUDED:
Genuine Ford voice activated navigation system control module.
Genuine Ford 8" Capacitive Touchscreen.
Screen to module cable.
Under dash, retrofit GPS antenna (Required - existing antenna NOT compatible).
Replacement Media Hub.
Media Hub Wiring Adapter.
Vehicle specific programming - NO trip to the dealer required! (VIN Required During Checkout)
Full printed instructions & live technical support.
FEATURES:
Adds Apple CarPlay™
Adds Android Auto™
Latest applicable SYNC 3 software
Plug n' play - hassle free installation w/ no cut or spliced wiring
Retains ALL Factory Features - (Backup Camera, Heated Seats, Park Assist, Climate Controls, etc)
Designed for the DIY'er
(Optional) Voice Activated Navigation w/ Full maps for USA, Canada and Mexico**
INSTALLATION:
Install Time: ~45 minutes
Install Ease: 4 out of 5
COMPATIBILITY:
2015 Ford Mustang

equipped the 8" MyFord Touch system
FREQUENTLY ASKED QUESTIONS:
Q – "I have manual climate and the bottom right corner of my screen just has the date. Will this add the on screen controls?"

A – No. There is not a cost effective way to add automatic climate control.
---
Q – "Will this add SYNC Connect / FordPass controls from my phone?"

A – No. SYNC Connect is a separate modem optioned in some vehicles. We do not currently offer a kit to add this functionality.
---
Q – "Will this kit void my factory warranty?"

A – No. This kit will not void your vehicle warranty. Although Ford will not warranty the components in our kit, we do for one full year!
---
Q – "Can I still update the SYNC software when updates are available?"

A – Yes. You will still be able to update SYNC via USB thumb drive from our software updates page HERE.
---
Q – "Will this kit affect my SiriusXM subscription?"

A – No. SiriusXM subscriptions are NOT affected by our kit - your SiriusXM ID will remain the same.
---
* Continental USA only. Must have a 2013+ production date, no physical damage and in working condition. See Policies for more info.
**Regardless if your SYNC 2 system is navigation equipped or not, you will need to select "Navigation Version" option under "Kit Options" if you would like SYNC 3 to have navigation.
Sync 3 was the one thing i wanted in my Mustang when I bought it, unfortunately that was not an option until I found 4D Tech. The install video made the whole process really quick and easy, I was complete and messing with the options within 45 minutes of starting!

This is a great upgrade to a 2015 Mustang. Install wasn't bad and well worth the effort. The video is great. I wish the kit included some dash clips, or I could buy them from the site and know they'll work. They are cheap, easy to replace, and you're bound to loose a few behind the dash. Not a big deal. Great upgrade.

The components and instructional video are perfect. I took an iPad with me into the car and start/stopped on each step. Everything in the video is 100% accurate with no surprises. My only mistake was that I started the project without having a T-8 Torx bit. I had a Torx kit but not that small T-8 bit. I had to partially reassemble the dash and drive to a hardware store to purchase. Be sure to allow enough time so you are not rushed. Also, I was surprised on how hard you have to pull on the dash trim pieces to remove. I would not recommend doing this project without the 4Dtech dash trim removal tool set. Anything metal will likely scratch your trim. Upgrading to Sync 3 made me change my mind on trading in my vehicle.

The Sync 3 screen works flawlessly and is soooo much better than the slow and cumbersome My Ford Touch unit. I put my iPad in the car with me for the install and just followed along with the installation video (which is great) on this website. Took me about 1 and 1/2 hours with no issues. It's a little expensive but if you have the spare cash for it, I'd highly recommend it to 2015 Mustang owners. On a side note, supposedly when Apple releases iOS 12 CarPlay will be able to display the Waze app which means there's really no reason to get the Sync 3 with navigation IMO.

Great customer service and a great product.
Very easy install with the help of the online video installation.
The SYNC 3 Upgrade was a needed option that should have been on my Mustang.
The navigation works perfectly.


Excellent purchase for my 2015 Mustang GT

I went with the navigation package and I 'm glad I did. This thing is like night and day compared to my old non nav unit. The price is a little steep but hey I've spent well over a grand in all my cars to upgrade the radio. Not only do you get a faster cleaner looking operating system but my radio actually sounds much better too. Thats a fact too cuz my son has been driving mine for the last few days and he says the same thing. By the way he has a 2015 50th anniversary sync2 nav unit in his. Does make him a little jealous though!

This unit plugged right I and works great... it's night and day compared to the last sync unit.

Very happy with this purchase. I went with the non-GPS version since I never used the GPS in my old one, instead opting for using my phone's GPS. Getting the main console dash off was a bit tricky and lost since clips. Will have to see if rattling becomes an issue over time.

Like others have stated, you may have to take out the center speaker and you'll need torx screwdriver to remove the brackets from the old unit. I ended up having to make a run to AutoZone with my console in pieces to get one lol. The whole install took me just over two hours. Just be patient and it will all work out.

Overall extremely pleased. I have the 50-year anniversary edition and finally fell that the display matches the rest of the car.

Very straightforward installation

The installation of this product, while somewhat challenging, was very straightforward thanks to the detail of the included instructions and the YouTube video. Removing the dashboard components was challenging, but it eventually came apart.

Now that I have the SYNC 3 system in my dash I am very happy!
One year from date of purchase. See our policy page for more details.