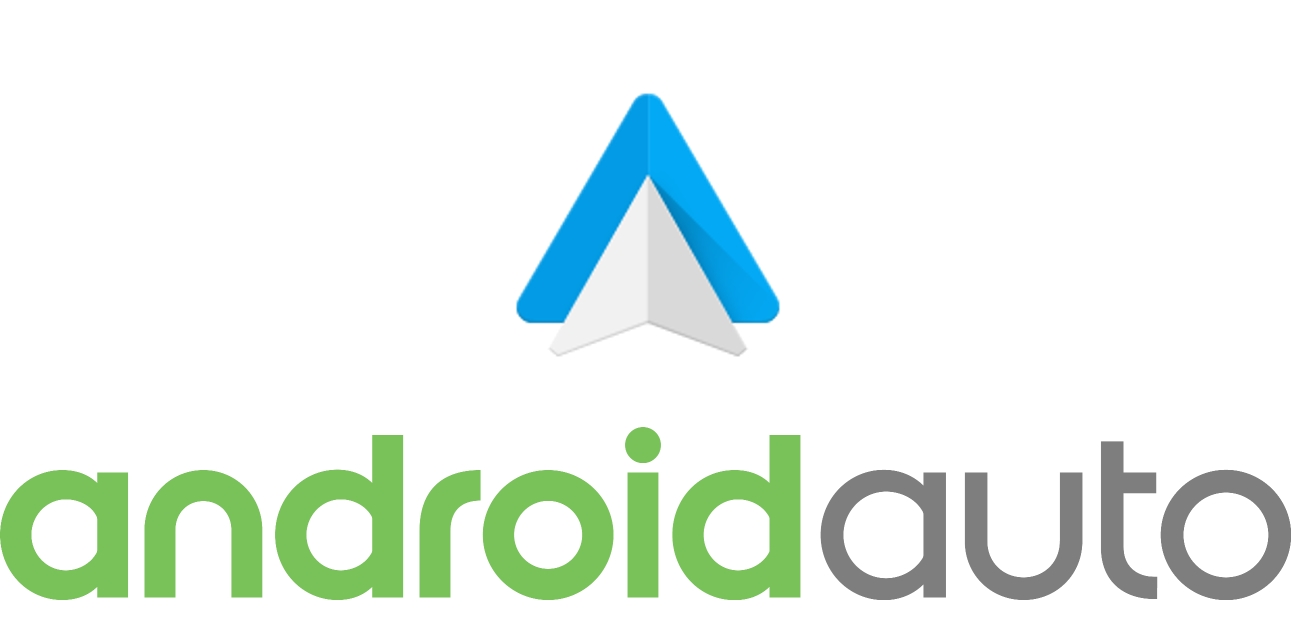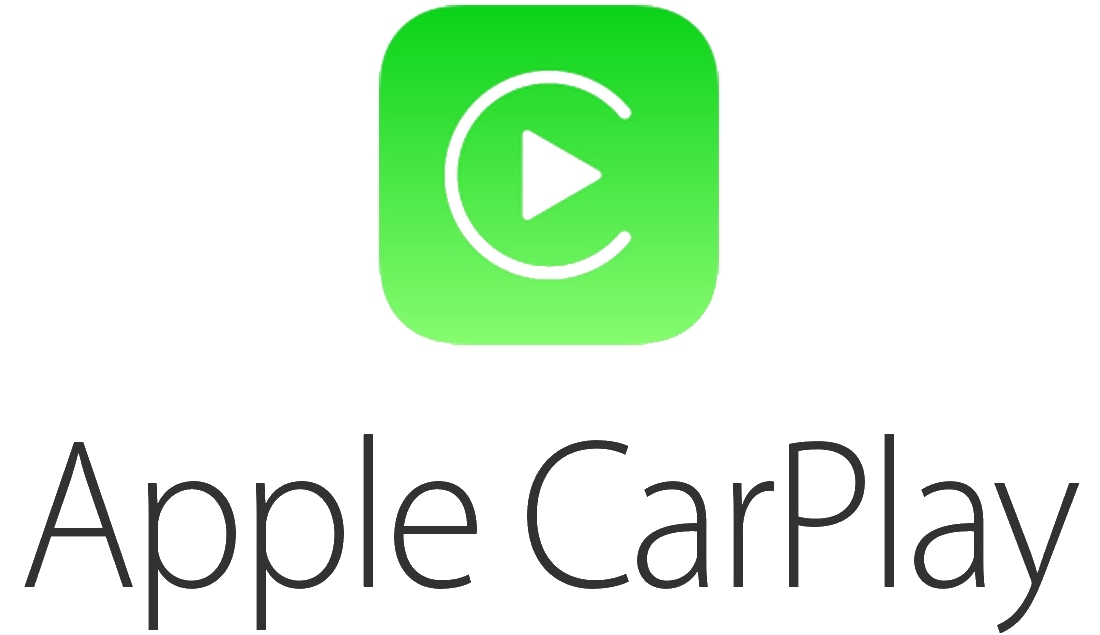 Use Google Maps, Waze or Apple Maps from your mobile device on the SYNC 3 screen.
Get $50 back! Simply send us your old module. (Limited time only. Pre-paid return shipping label and free pick-up included. See below for details*)
Our complete SYNC 3 retrofit kit contains genuine Ford parts, includes everything needed and comes pre-programmed. Please note, some of the pictures depict the kit with navigation - We offer this kit with and without factory navigation. It may also be depicted with on screen climate controls - this kit will retain existing on screen climate controls, but will not add them to a vehicle that did not have them before.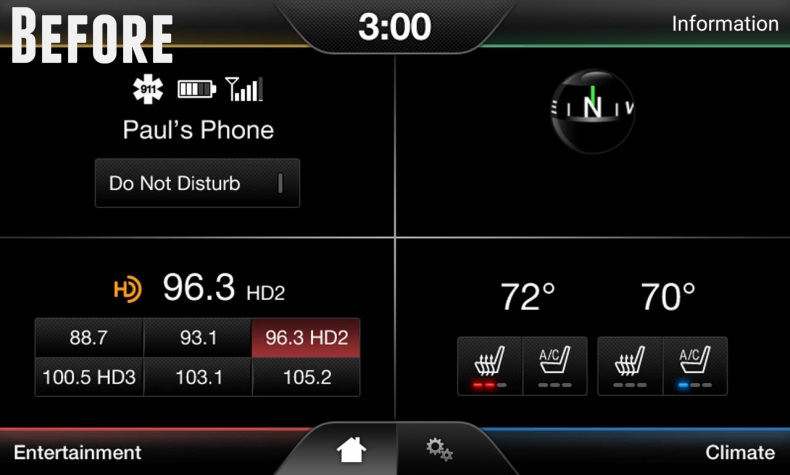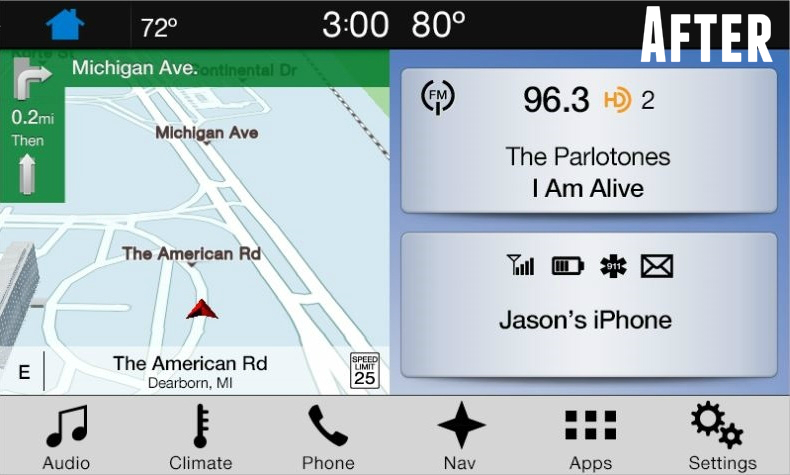 INCLUDED:
Genuine Ford voice activated navigation system control module.
Genuine Ford 8" Capacitive Touchscreen.
Screen to module cable.
Under dash, retrofit GPS antenna (Required - existing antenna NOT compatible).
Replacement Media Hub.
Media Hub Wiring Adapter.
Vehicle specific programming - NO trip to the dealer required! (VIN Required During Checkout)
Full printed instructions & live technical support.
FEATURES:
Adds Apple CarPlay™
Adds Android Auto™
Latest applicable SYNC 3 software
Plug n' play - hassle free installation w/ no cut or spliced wiring
Retains ALL Factory Features - (Backup Camera, Heated Seats, Park Assist, Climate Controls, etc)
Designed for the DIY'er
(Optional) Voice Activated Navigation w/ Full maps for USA, Canada and Mexico**
INSTALLATION:
Install Time: ~25 minutes
Install Ease: 2 out of 5
COMPATIBILITY:
2015 Ford Expedition

equipped the 8" MyFord Touch system
FREQUENTLY ASKED QUESTIONS:
Q – "I have manual climate and the bottom right corner of my screen just has the date. Will this add the on screen controls?"

A – No. There is not a cost effective way to add automatic climate control.
---
Q – "Will this add SYNC Connect / FordPass controls from my phone?"

A – No. SYNC Connect is a separate modem optioned in some vehicles. We do not currently offer a kit to add this functionality.
---
Q – "Will this kit void my factory warranty?"

A – No. This kit will not void your vehicle warranty. Although Ford will not warranty the components in our kit, we do for one full year!
---
Q – "Can I still update the SYNC software when updates are available?"

A – Yes. You will still be able to update SYNC via USB thumb drive from our software updates page HERE.
---
Q – "Will this kit affect my SiriusXM subscription?"

A – No. SiriusXM subscriptions are NOT affected by our kit - your SiriusXM ID will remain the same.
---
* Continental USA only. Must have a 2013+ production date, no physical damage and in working condition. See Policies for more info.
**Regardless if your SYNC 2 system is navigation equipped or not, you will need to select "Navigation Version" option under "Kit Options" if you would like SYNC 3 to have navigation.
What a great upgrade for my vehicle

I was very happy to find this Sync 3 unit to replace the MyTouch one in my car. This has way more features. I use it with Android Auto and it works seamlessly. Android Auto is a bit finicky, but that has nothing to do with this unit. It worked right away and was super easy to install. I did call tech support to get the Android Auto working, and they were SO friendly! I'm really impressed with 4D Tech!

Some videos might show removing the center console to add the APIM but I believe those kits are either upgrading from MFT NON NAV to SYNC 3 WITH NAV. Or the SYNC 4" screen Without NAV to SYNC3 with NAV. I was skeptical but if your vehicle has factory NAV you can replace with like model with NAV. Is it pricey yes but easy to remove and replace. Mine took about an hour to swap out. Note keep the foam that came with the new APIM That will come in handy to protect the new screen during bracket transfer. I of course kept the screen protective tape installed AND the foam. Instructions are spot on a couple of steps would be easier with photos but still workable.

NOTE You lose the AUX input with SYNC 3 and that is not 4D. Even Ford showroom models with SYNC3 do not have AUX anymore. You still keep Dual USB 1 for Apple Car Play and one for music or charging. MFT NAV Users will also note that the SD card slot is removed. SYNC3 runs software updates over Wi-Fi primarily but can also be done with USB and download from the SYNC my ride site. Screen much more intuitive and easier to read and view. The light blue is a fairly easy color to the eyes for all modes of viewing but provides enough background contrast for easy viewing and understanding. I will report back in a few days to advise if the EXXON/MOBIL speed pass app works from the screen. This feature allows you to pay for fuel from the APP securely in the vehicle. Basically pull to the station and the GPS asks you what pump you want to authorize. Two immediate advantages come to mind 1. Reduce exposure to the elements during temperature extremes.....25-30 seconds less in the extreme weather is good...either 4F or 104F 2. Reduce exposure to credit card skimmers by not scanning credit card at the pump the credit card still needs to be authorized and linked to the E/M Account but by not actually scanning through pump less exposure to skimmers. The final advantage is less exposure outside the vehicle in lets say sketchy neighborhoods after dark or maybe even before. You still have to physically exit vehicle to pump the fuel but again less exposure.

System easy to install took me about an hour and the wiring adapters are included if necessary. Bezel easy to remove and literally three tools needed t8 Torx, 7mm nut driver or socked with medium extension and the plastic trim removal tool. NOTE the USB/MEDIA HUB will remove a different tool, still trim removal but more of a 90 degree bend type. Instructions are easy to follow but wouldn't hurt to take a few photos before to assist with replacement. I missed the AM/FM and Satellite antenna connection since the connectors fell behind the dash. Brad from tech support replied immediately even after hours which I wasn't expecting and about 10 minutes later I was good to go.
One year from date of purchase. See our policy page for more details.