This simple to install kit allows you to add a backup camera to any Ford or Lincoln vehicle with SYNC 1 (MyFord) in three easy steps:
Install our (optional) Plug n' Play "T" harness behind the screen
Plug the camera of your choice into our T harness
Easily enable the backup camera input using included CANopener™ Flash programmer
The CANopener™ Flash programmer plugs into your vehicle's OBDII diagnostic port under your steering column. In a matter of seconds, the Flash will enable the backup camera feature on your vehicle's 4" screen. It will show the attached backup camera when the vehicle is placed in reverse - just like it would from the factory!
INCLUDED:
CANopener™ Flash Programmer
Camera Video "T" Harness
Detailed Printed Instructions
FEATURES:
Easy Plug n' Play install
Simple DIY vehicle programming
CAMERA SUPPORT
Our harness will support any vehicle backup camera with a standard RCA connection. Please note, ALL Ford screens require the camera to be powered from an ignition switched power source (one that turns on and off with the vehicle). DO NOT CONNECT YOUR CAMERA TO THE REVERSE LIGHT. The delay in the reverse lights powering the camera will cause the Ford screen to be black with no image and / or an error message to show on the screen.
Ford offers a feature called "camera delay" that keeps the camera on, after shifting out of reverse, until a pre-set speed (~7mph) is reached or the vehicle is placed in park. It's good for connecting trailers and such. Some screens have a menu selection to enable / disable it. For other vehicles it is a permanent feature. You can look for more information in your user manual.
RETURNS:
Once plugged in, the CANopener Flash programmers become "locked" to that vehicle and can not be used on another vehicle. For this reason, they are not refundable once used. This product still comes with a one year warranty and is guaranteed to work on the vehicles listed below.
COMPATIBILITY:
2011-2019 Ford & Lincoln vehicles w/ the 4" MyFord system and screen part number on the compatible list below. This REQUIRES you to remove your existing screen to see the part number on the back BEFORE you purchase.

If your part number is not listed below, camera compatibility can be verified by testing resistance between pins 6 and 12 on the back of the display. If resistance reads ~75 Ω, display is camera compatible. See video below for details on how to use this method to verify compatibility.

This will NOT work for the 2018+ EcoSport, F-150 and Expedition, 2019+ Mustang or 2020+ Super Duty, Fusion, Transit, and Escape with the 4" SYNC System. See our product listing HERE.
Compatible Displays
BB5T-19C116-CK
CM5T-18B955-GD
DG1T-18B955-CD
DT4T-19C116-CC
EG1T-18B955-CA
ES7T-18B955-CB
BT4T-19C116-CP
CM5T-18B955-GE
DL3T-18B955-CC
DT4T-19C116-CD
EG1T-18B955-CD
ET4T-18B955-CC
CB5T-19C116-CC
CM5T-18B99-GG
DL3T-18B955-CD
DT4T-19C116-GB
EJ5T-18B955-CC
ET4T-19C116-GG
CB5T-19C116-CD
DA8T-18B955-CD
DL3T-18B955-CF
DT4T-19C116-GD
EJ5T-18B955-GA
FB5T-19C116-CA
CB5T-19C116-GC
DA8T-18B955-CF
DL3T-18B955-CG
EA8T-18B955-CB
EJ5T-18B955-GB
FB5T-19C116-GA
CB5T-19C116-GD
DB5T-19C116-CA
DS7T-18B955-CE
EB5T-18B955-GA
EL3T-18B955-CE
FG1T-18B955-CA
CK4T-18B955-CF
DB5T-19C116-CB
DS7T-18B955-CF
EB5T-18B955-GC
EM5T-18B955-CF
FR3T-18B955-CG
CM5T-18B955-CF
DB5T-19C116-GA
DT4T-19C116-CA
EB5T-19C116-CA
EM5T-18B955-JB
ET4T-19C116-CD
CM5T-18B955-GB
DB5T-19C116-GB
DT4T-19C116-CB
EB5T-19C116-CD
ES7T-18B955-CA
Incompatible Displays
BB5T-19C116-CJ
CE8T-18B955-AD
CJ5T-18B955-GF
CM5T-18B955-CE
D2BT-18B955-BE
EM5T-18B955-CA
BT4T-19C116-CN
CJ5T-18B955-GC
CM5T-18B955-AB
CM5T-18B955-GF
DA6T-18B955-BB
EM5T-18B955-CB
CE8T-18B955-AA
CJ5T-18B955-GE
CM5T-18B955-AD
CM5T-18B99-AD
DM5T-18B955-CD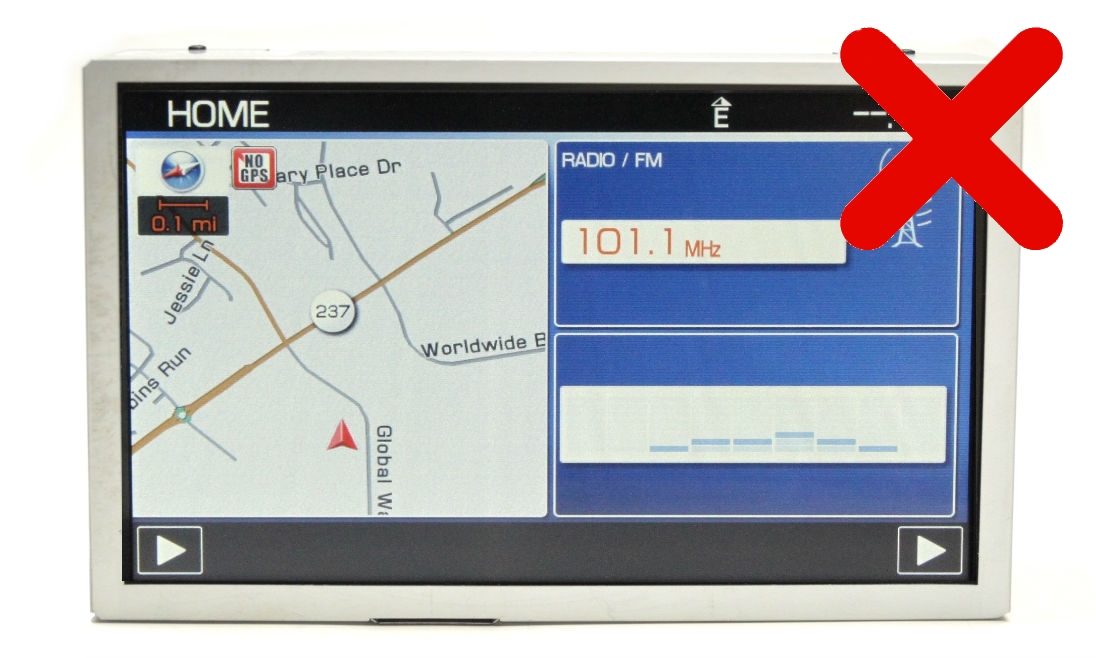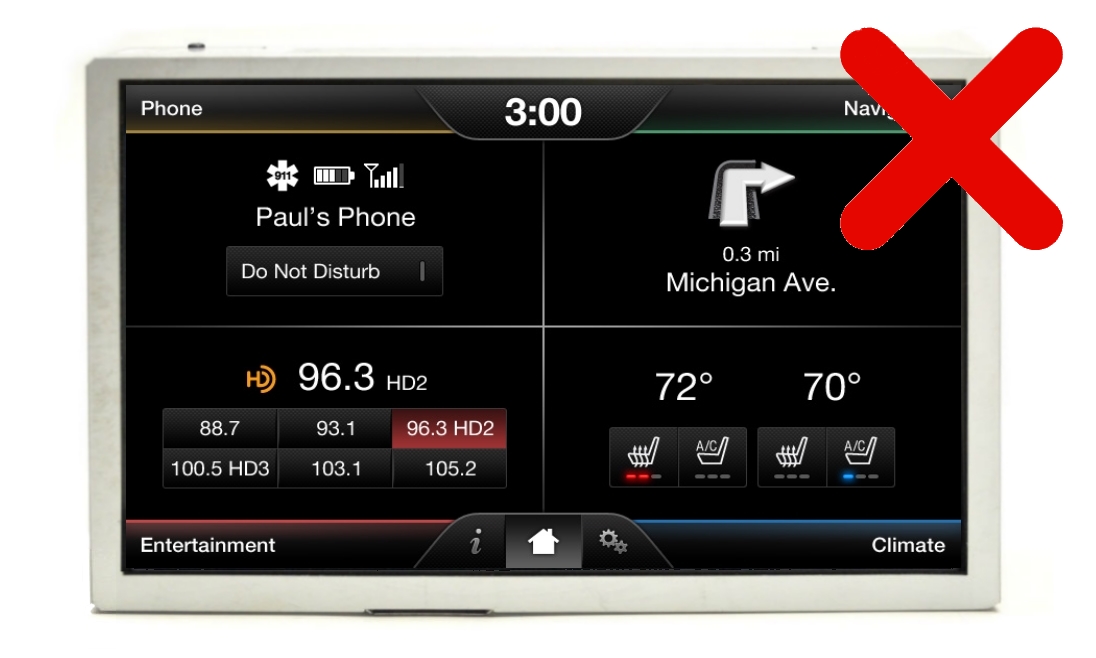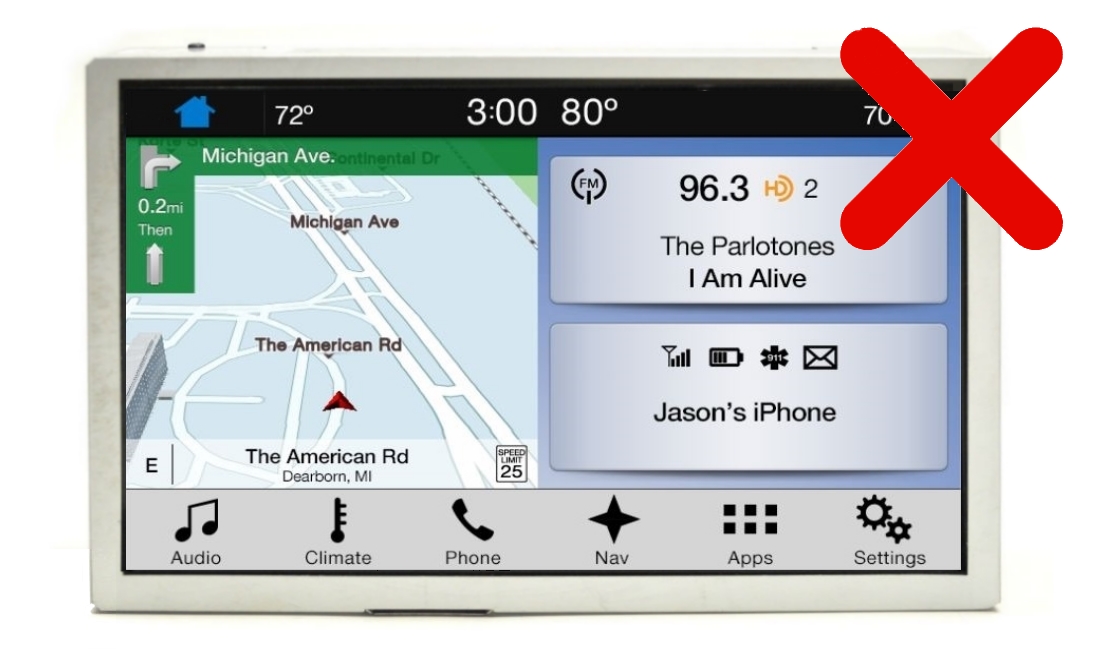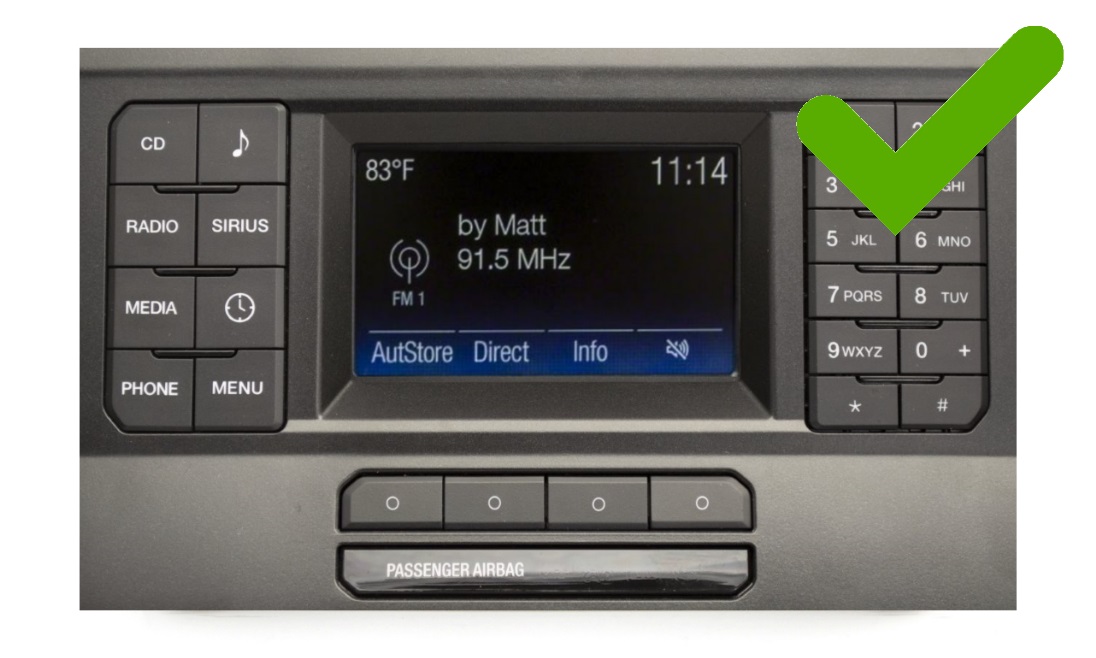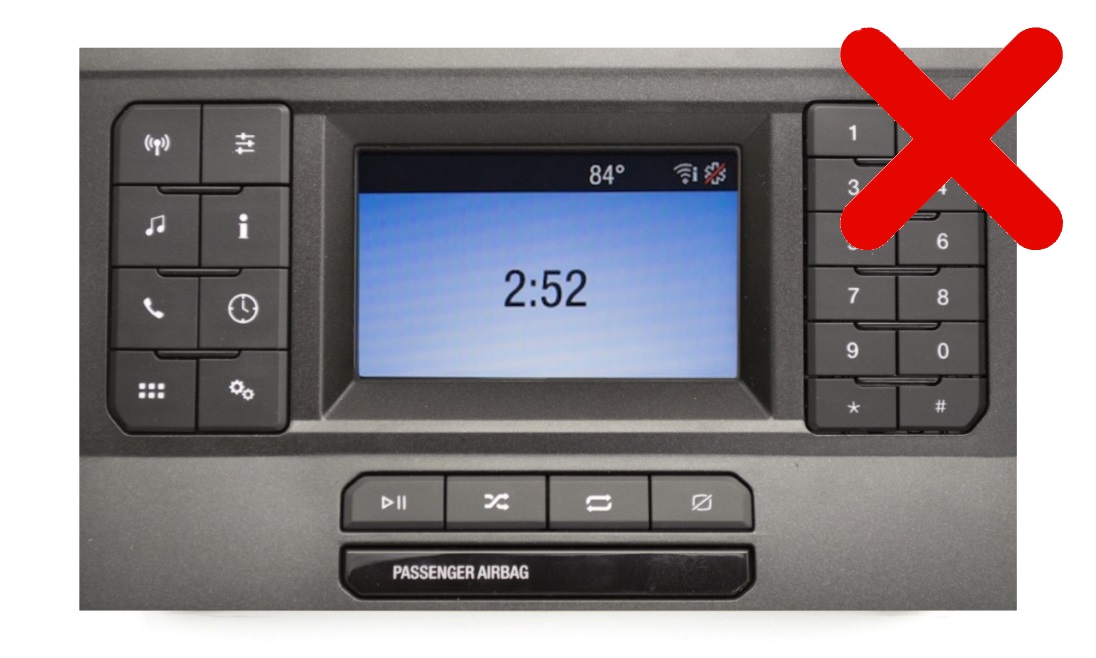 FREQUENTLY ASKED QUESTIONS:
Q – "Will this work on my vehicle"
A – Yes. This had been tested on on all the models and years listed.
---
Q – "Does this product cause any issues / disable any features?"
A – No. This product does not cause any issues or disable any features.
---
Q – "Will this void my warranty?"
A – No. This product will not void your vehicle warranty
---
Q – "Will the dealer know I change programming in my vehicle?"
A – No. You can simply plug the device back in and revert the changes at any time.
---
REAR CAMERA PROGRAMMER / HARNESS FOR SYNC 1

Great product. Installation went very smoothly. Harness plugs fit perfectly and the flash device worked first time. It really was plug-and-play.

REAR CAMERA PROGRAMMER / HARNESS FOR SYNC 1 (4'' SCREEN)

PERFECT. It's as easy as plug in new harness and upload software. DONE. Great product and great phone support.

Just a quick thank you for a great product and excellent service. I receive my adapter cable and programmer and after following the very simple directions have a back up camera in my 2013 Ford F150. Very pleased.

This is the best product EVER. I never knew it existed until I came across an installation video on youtube while trying to find videos on how to install a backup camera on my car. I decide to purchase for my 2013 Ford Fusion SE with the 4 inch Screen. I desperately wanted/needed a backup camera and wanted to keep my original screen. The installation is so freaking easy all you do is plug the programmer into the vehicle and it programs the car to where your able to have a backup camera. I bought an aftermarket camera and had BestBuy install it ! I am so happy that words can't even explain it. For as long as I have a Ford I will buy products from 4Dtech! They are life savers and their products are amazing. Again I am so happy and would recommend anything from them to any and everybody !!!!!!!!!

Works and fairly easy to install

I purchased this for my F150 2013 Crew Cab 8cyc along with a emblem camera. I did not purchase the programmer but was able to get this working on the main screen. Follow the video to test your Sync1 display or check the model#. I am so happy I did not have to add an external screen on my dash!

I would I would recommend this.

I just bought my truck and love everything about it EXCEPT no backup camera. I really don't wanna take the dash apart, but I wanna back up camera. I stumbled across this device and it seemed like it would be compatible with my display. Unfortunately , there's no real way to tell until I take it out and look. I didn't want to take it apart twice, so I ordered the rear camera programmer and harness. I figured I wouldn't open it until I took out the display and confirmed it was compatible. I very carefully took the display out of my dash (4dtech has a good video on how to do this) and installed the harness. I ordered a 5ft RCA male to female extension cable that would reach from the display to under the dash near the e-brake so that I could easily replace the back up camera without having to take the dash back apart (planning for the future). Anyway, I installed the back up camera then put the programmer in my OBDII port following the instructions in the other 4dtech video and everything went well. Now, when I put my truck in reverse, the camera comes on and I have a very NEAR OEM backup camera.

Programer and Harness for Ford F150

Came in quick as promised. I called before ordering all questions answered and the person I spoke with was very helpful about this product. Thank you it worked perfectly for my application to move my camera from the rearview mirror to the 4" screen in the dash on my 2013 F150.

This product was a fast and easy install on my 2015 Ford Police Interceptor Utility.
30 Day Returns If Unused
One year from date of purchase