This simple to install kit allows you to add a backup camera to any Ford or Lincoln vehicle with SYNC 2 (MyFord / MyLincoln Touch) or SYNC 3 in three easy steps:
Install our (optional) Plug n' Play "T" harness behind the touchscreen
Plug the camera of your choice into our T harness
Easily enable the backup camera input using included CANopener™ Flash programmer
The CANopener™ Flash programmer plugs into your vehicle's OBDII diagnostic port under your steering column. In a matter of seconds, the Flash will enable the backup camera feature on your vehicle's touchscreen. It will show the attached backup camera when the vehicle is placed in reverse - just like it would from the factory!
INCLUDED:
CANopener™ Flash Programmer
Camera Video "T" Harness (If chosen in bundle options)
Detailed Printed Instructions
FEATURES:
Easy Plug n' Play install
Simple DIY vehicle programming
This Programmer and harness will add a reverse camera input when the vehicle did not originally come equipped with a backup camera. It will NOT add input for additional cameras/multi-camera support.
CAMERA SUPPORT
Our harness will support any vehicle backup camera with a standard RCA connection. Please note, ALL Ford screens require the camera to be powered from an ignition switched power source (one that turns on and off with the vehicle). DO NOT CONNECT YOUR CAMERA TO THE REVERSE LIGHT. The delay in the reverse lights powering the camera will cause the Ford screen to be black with no image and / or an error message to show on the screen.
RETURNS:
CANopener programmers are not covered under our normal return policy. Once plugged into a vehicle, they become "locked" to that vehicle / device and can not be used on another vehicle. For this reason, they are not refundable once used.
COMPATIBILITY:
2011-2016 Ford & Lincoln vehicles w/ SYNC 2 6.5" & 8" Touch Screen (MyFord / MyLincoln Touch)
2016+ Ford & Lincoln vehicles w/ SYNC 3 6.5" & 8" Touch Screen
2018+ Ford EcoSport, F-150 & Expedition w/ SYNC 4.2" Screen
2019+ Ford Mustang w/ SYNC 4.2" Screen
2020+ Ford Super Duty Truck w/ SYNC 4.2" Screen
If you have the "Jukebox" feature, then this is NOT for you. Not sure? Ask us FIRST!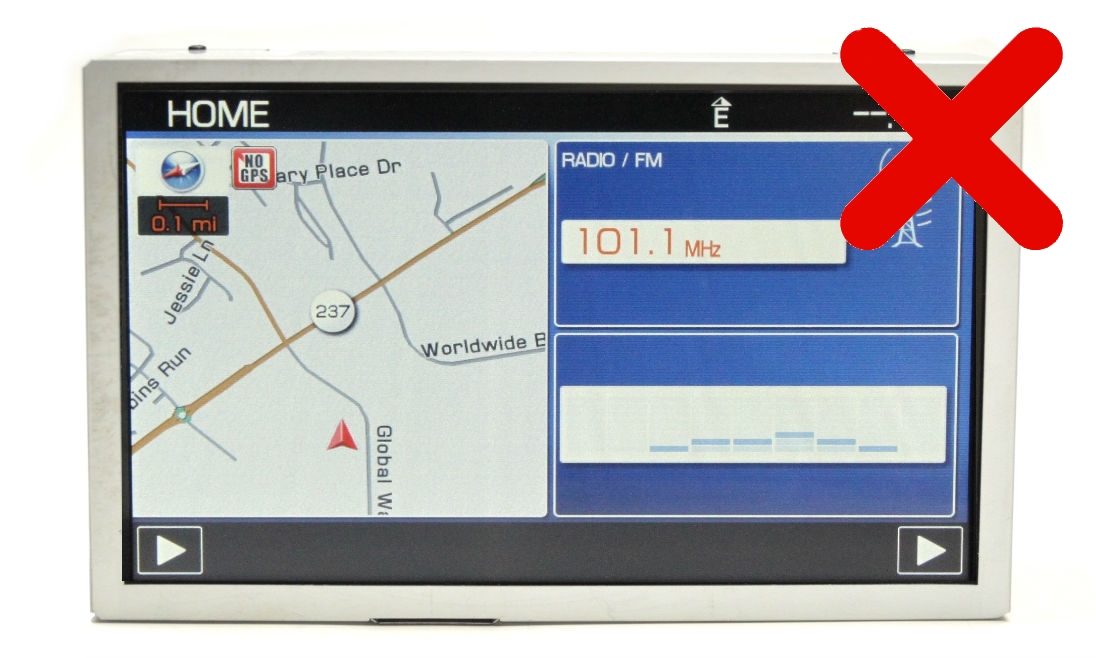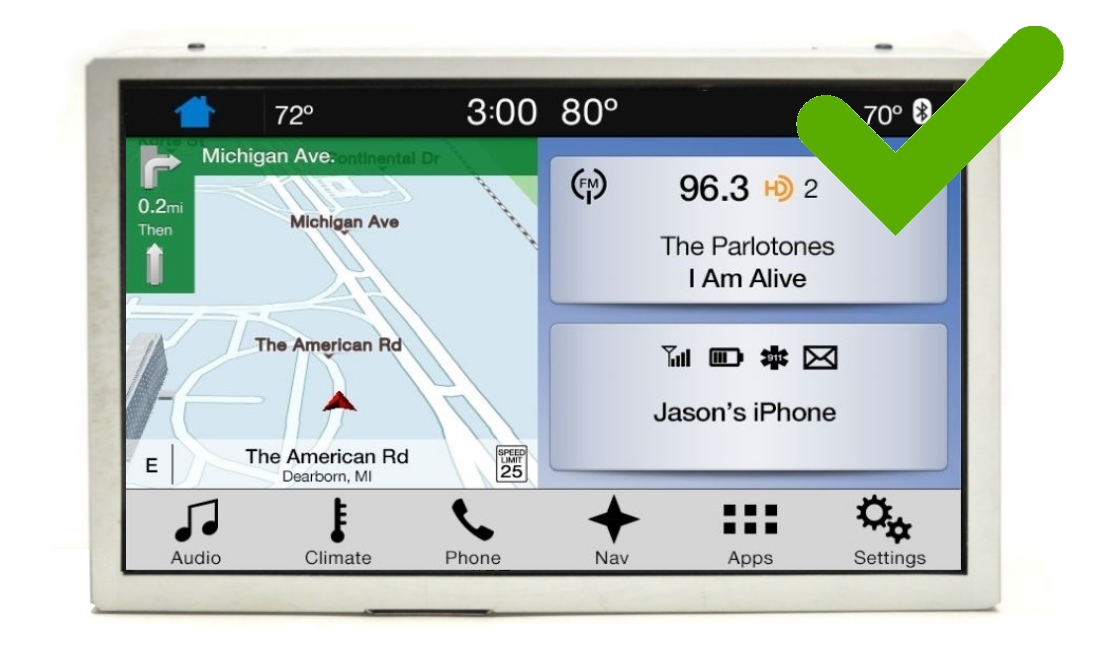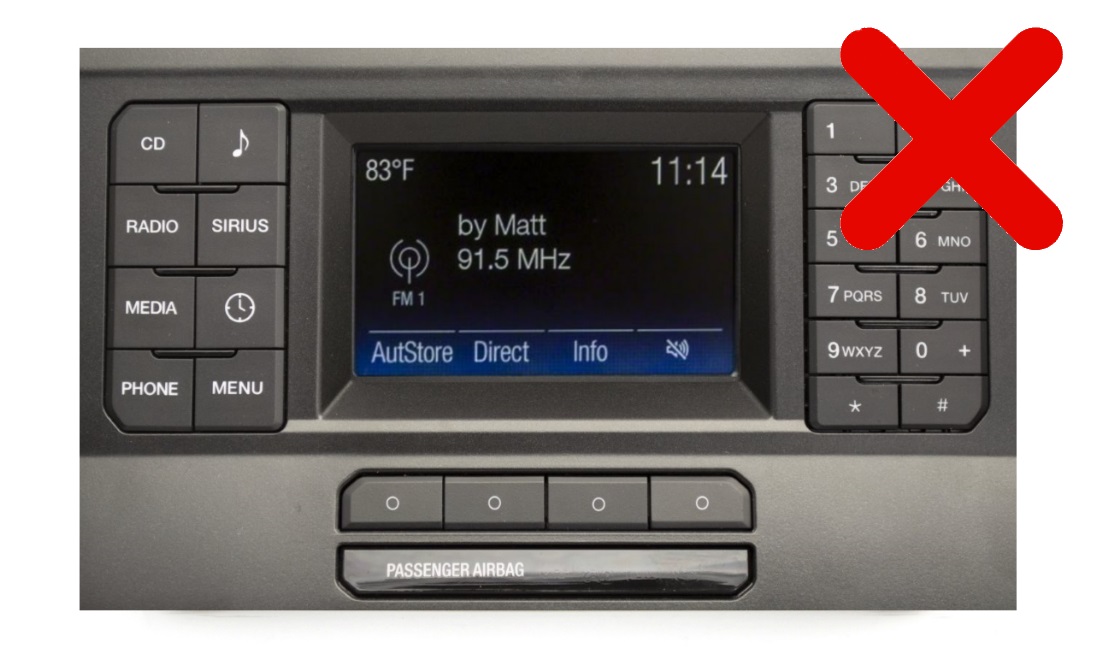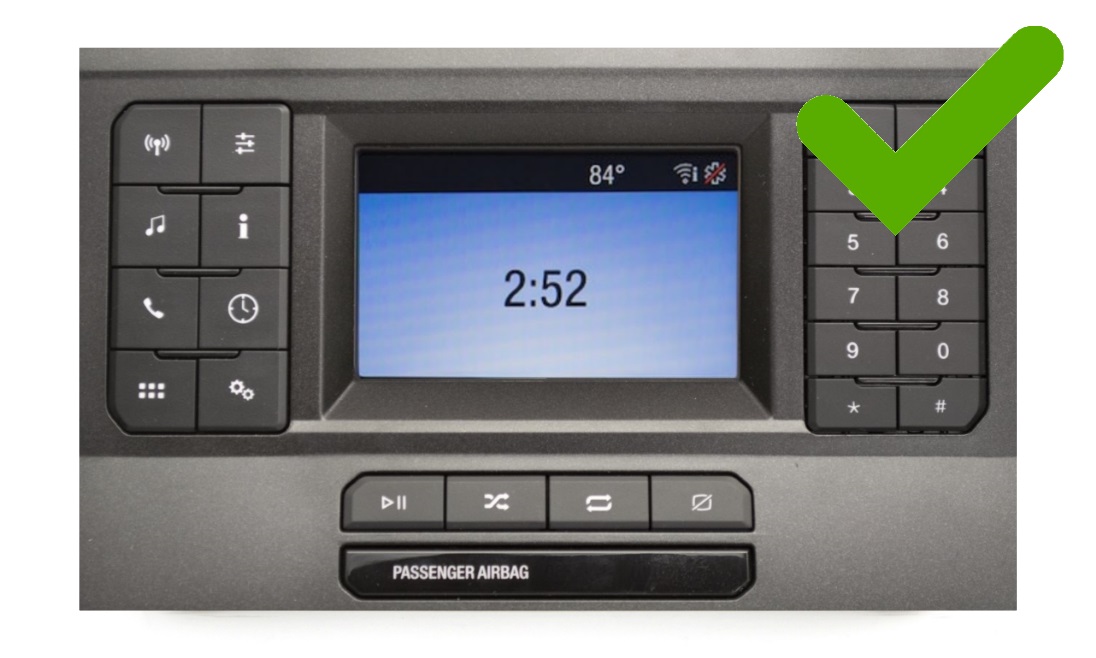 This worked exactly as advertised and the tech helped clarify some wiring details before I had even ordered it. Went in smooth as silk and worked exactly right. Nothing but love.

Overall, I am satisfied. Took 2 minutes to install. Only problems encountered are the video will occasionally have problems with the vertical hold and the 911 Assist will get an error stating that it can't connect.

[4D Tech] Vertical hold for the video is related to the camera in use or possibly the ground connection for the camera. Our programmer only turns on the input. 911 Assist is unrelated to our programmer as well.

Used Canopener and cable on Focus ST and it worked great. Recommend..

Sync 2 camera and programmer

This is simply the cheapest and best option by far for my 2013 C-max. I used an empty slot in the rear fuse box with a fuse tap for power to the camera, and a nearby ground. No factory wires were disturbed in the process.

Rear Camera Programmer/Harness

This is a great and affordable product. I purchased the rear camera programmer and wiring harness for a 2013 Ford Focus ST and it works great! And the support staff was very helpful and quick to respond to my dumb questions. In short, this is a simple but elegant product - highly recommended.

CanBus programmer for Ford Escape

Top notch product. Plug and play just as advertised. This was super simple. Plugged the Can Bus programmer into the OBD port and about 2 minutes later the 8" display was searching for a camera. Coupled with an Amazon backup camera I plugged the RCA video port into the harness and instant back up camera.

Worked like magic. Along with the 4D Tech wire harness, it easily reprogrammed my 2013 Ford Escape Sync in under a minute. We have a beautiful back up camera now. Thank you!

Installed on a 2017 F550 w/8" screen to aftermarket backup camera. Install took minutes and worked as advertised first try. After contacting multiple companies who were unable to confirm 450/550 compatibility, 4D Tech provided a fantastic solution.

I rarely leave a review unless a product exceeds or falls below what's expected. I purchased the CANopener with the harness for my 2015 C-MAX. I purchased an aftermarket camera on Amazon for about $30 spent an hour or two wiring it to the reverse light and dressing the cable through the door and interior. After all that time I found out that it wouldn't simply work by plugging into the video input.
After doing some more research I came across 4DTech and their CANopener. It quite literally took all of 30-45 minutes to install the harness and reprogram my SYNC and I had a fully operational backup camera.
One year from date of purchase. See our policy page for more details.