This simple to install kit allows you to add a backup camera to any Ford or Lincoln vehicle with SYNC 1 (MyFord) in three easy steps:
Install our (optional) Plug n' Play "T" harness behind the screen
Plug the camera of your choice into our T harness
Easily enable the backup camera input using included CANopener™ Flash programmer
The CANopener™ Flash programmer plugs into your vehicle's OBDII diagnostic port under your steering column. In a matter of seconds, the Flash will enable the backup camera feature on your vehicle's 4" screen. It will show the attached backup camera when the vehicle is placed in reverse - just like it would from the factory!
INCLUDED:
CANopener™ Flash Programmer
Camera Video "T" Harness
Detailed Printed Instructions
FEATURES:
Easy Plug n' Play install
Simple DIY vehicle programming
CAMERA SUPPORT
Our harness will support any vehicle backup camera with a standard RCA connection. Please note, ALL Ford screens require the camera to be powered from an ignition switched power source (one that turns on and off with the vehicle). DO NOT CONNECT YOUR CAMERA TO THE REVERSE LIGHT. The delay in the reverse lights powering the camera will cause the Ford screen to be black with no image and / or an error message to show on the screen.
Ford offers a feature called "camera delay" that keeps the camera on, after shifting out of reverse, until a pre-set speed (~7mph) is reached or the vehicle is placed in park. It's good for connecting trailers and such. Some screens have a menu selection to enable / disable it. For other vehicles it is a permanent feature. You can look for more information in your user manual.
RETURNS:
CANopener programmers are not covered under our normal return policy. Once plugged into a vehicle, they become "locked" to that vehicle / device and can not be used on another vehicle. For this reason, they are not refundable once used.
COMPATIBILITY:
2011-2019 Ford & Lincoln vehicles w/ the 4" MyFord system and screen part number on the compatible list below. This REQUIRES you to remove your existing screen to see the part number on the back BEFORE you purchase.

If your part number is not listed below, camera compatibility can be verified by testing resistance between pins 6 and 12 on the back of the display. If resistance reads ~75 Ω, display is camera compatible. See video below for details on how to use this method to verify compatibility.

This will NOT work for the 2018+ EcoSport, F-150 and Expedition or 2019+ Mustang with the 4" SYNC System.
Compatible Displays
BB5T-19C116-CK
CM5T-18B955-GD
DG1T-18B955-CD
DT4T-19C116-CC
EG1T-18B955-CA
ES7T-18B955-CB
BT4T-19C116-CP
CM5T-18B955-GE
DL3T-18B955-CC
DT4T-19C116-CD
EG1T-18B955-CD
ET4T-18B955-CC
CB5T-19C116-CC
CM5T-18B99-GG
DL3T-18B955-CD
DT4T-19C116-GB
EJ5T-18B955-CC
ET4T-19C116-GG
CB5T-19C116-CD
DA8T-18B955-CD
DL3T-18B955-CF
DT4T-19C116-GD
EJ5T-18B955-GA
FB5T-19C116-CA
CB5T-19C116-GC
DA8T-18B955-CF
DL3T-18B955-CG
EA8T-18B955-CB
EJ5T-18B955-GB
FB5T-19C116-GA
CB5T-19C116-GD
DB5T-19C116-CA
DS7T-18B955-CE
EB5T-18B955-GA
EL3T-18B955-CE
FG1T-18B955-CA
CK4T-18B955-CF
DB5T-19C116-CB
DS7T-18B955-CF
EB5T-18B955-GC
EM5T-18B955-CF
FR3T-18B955-CG
CM5T-18B955-CF
DB5T-19C116-GA
DT4T-19C116-CA
EB5T-19C116-CA
EM5T-18B955-JB
ET4T-19C116-CD
CM5T-18B955-GB
DB5T-19C116-GB
DT4T-19C116-CB
EB5T-19C116-CD
ES7T-18B955-CA
Incompatible Displays
BB5T-19C116-CJ
CE8T-18B955-AD
CJ5T-18B955-GF
CM5T-18B955-CE
D2BT-18B955-BE
EM5T-18B955-CA
BT4T-19C116-CN
CJ5T-18B955-GC
CM5T-18B955-AB
CM5T-18B955-GF
DA6T-18B955-BB
EM5T-18B955-CB
CE8T-18B955-AA
CJ5T-18B955-GE
CM5T-18B955-AD
CM5T-18B99-AD
DM5T-18B955-CD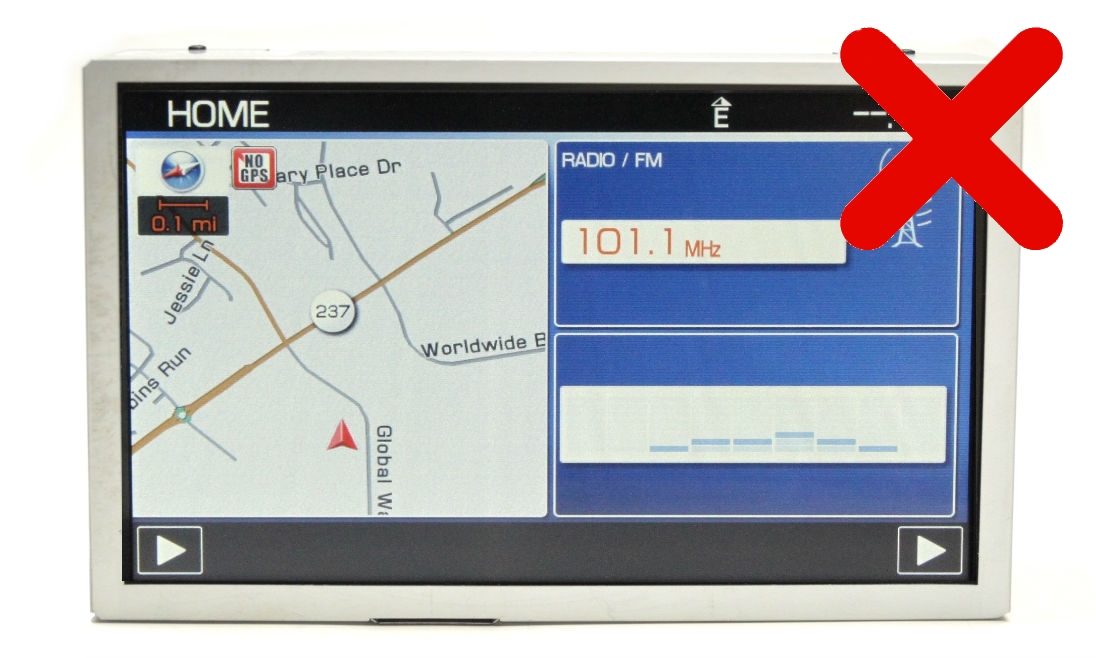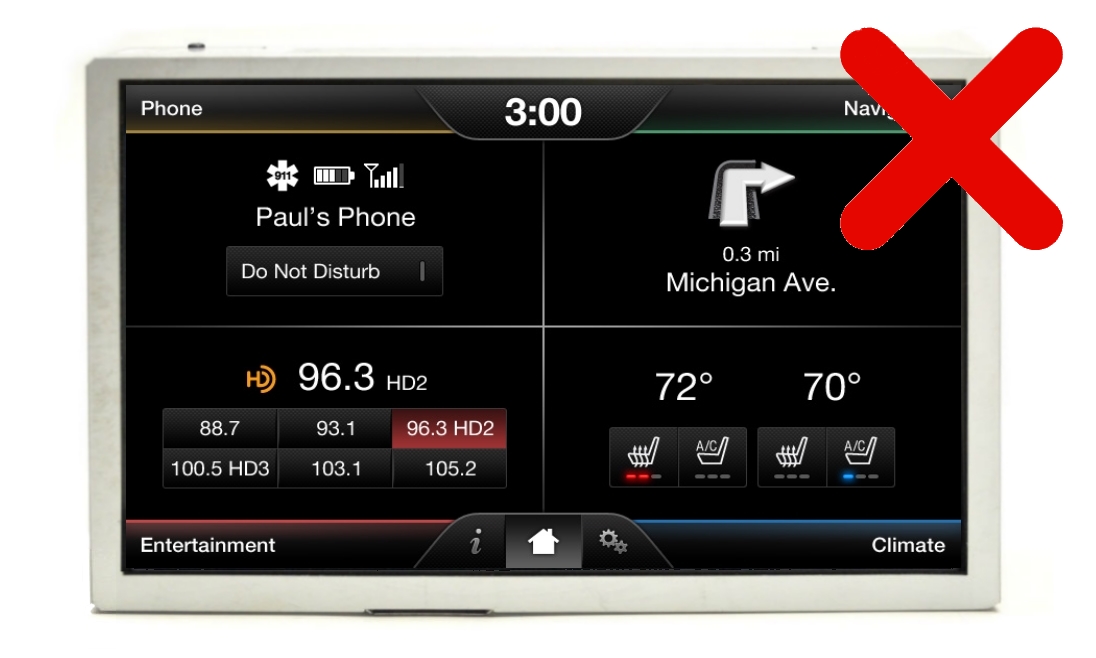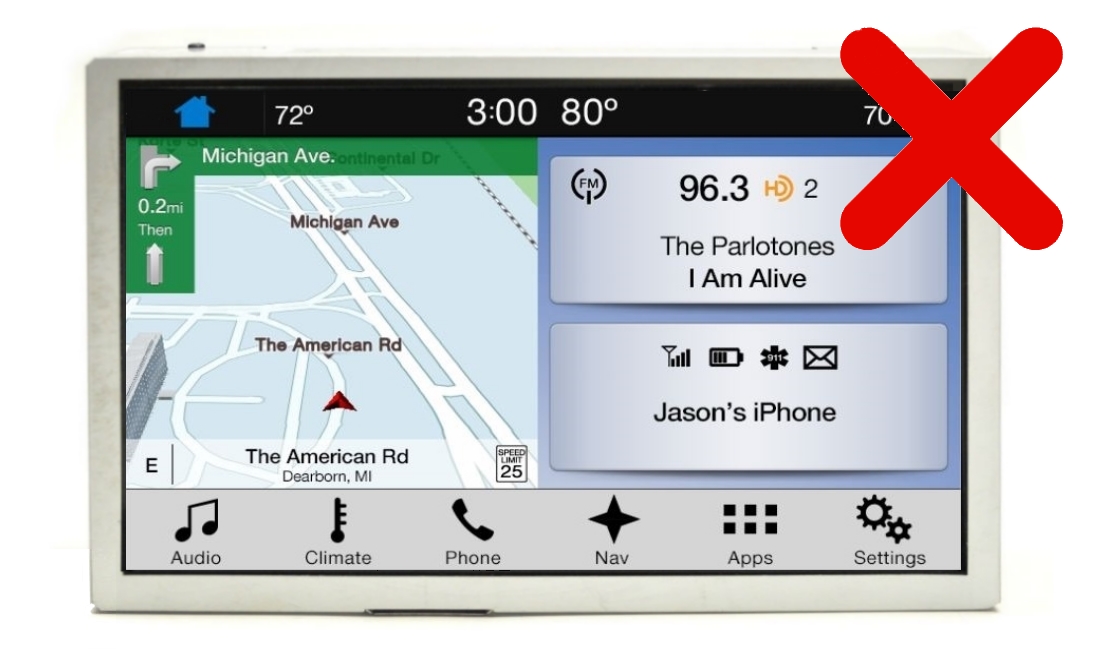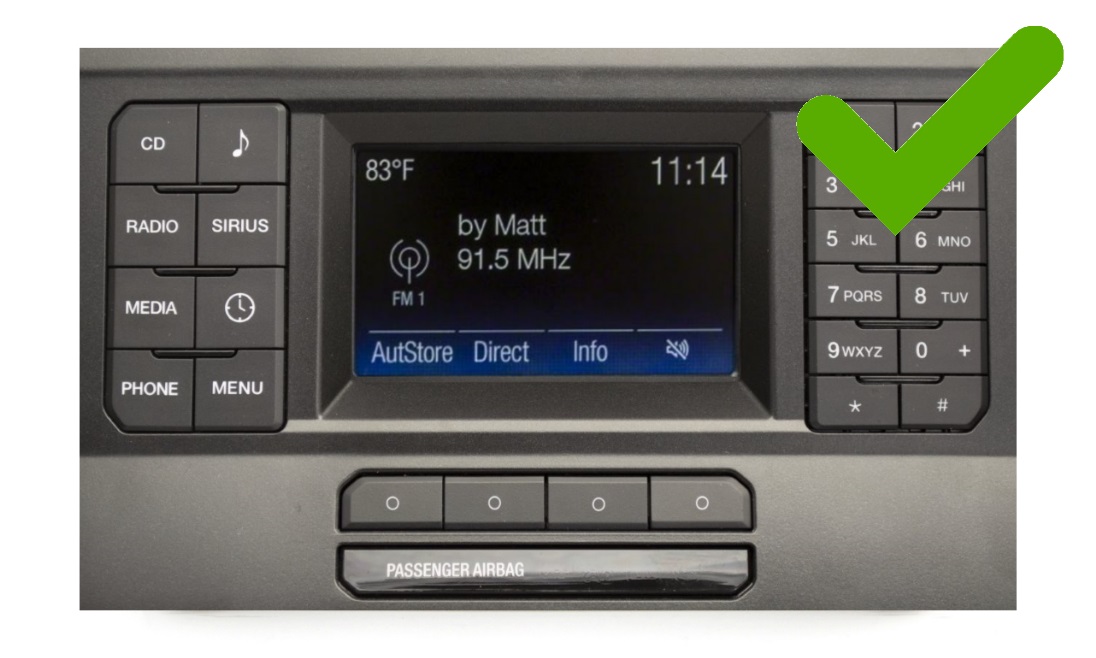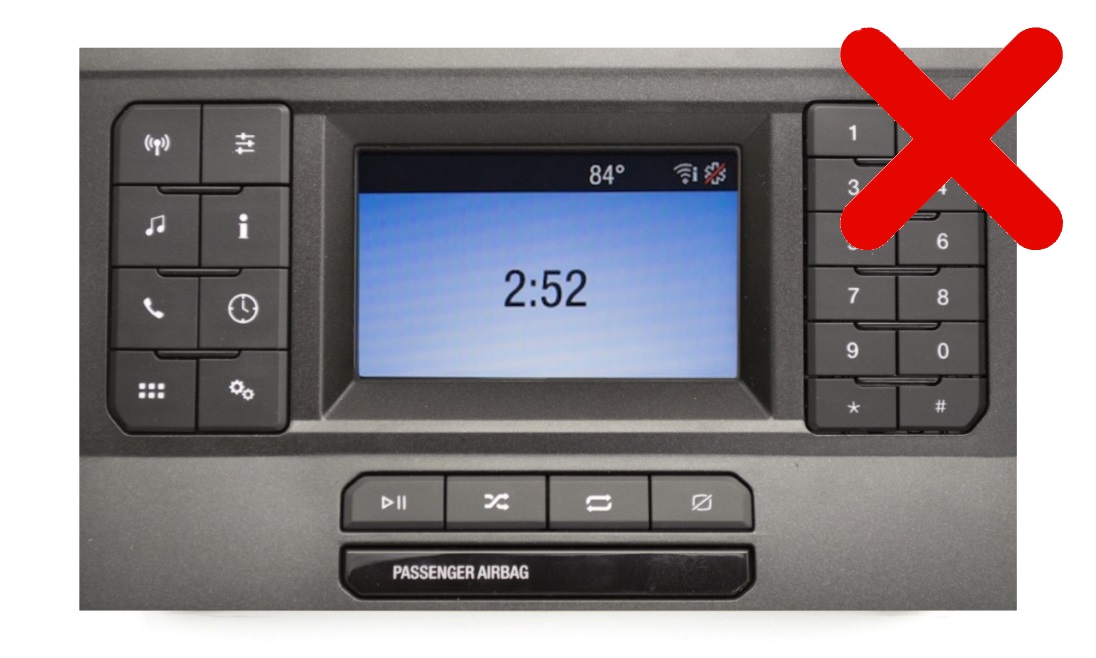 Might be a bit pricey, but it works perfectly!

Camera programmer for sync 1

Worked perfect, no issues!!

SO EASY TO USE. JUST PLUG IT IN AND WAIT SECONDS. IT DOES ITS BLINKING SEQUENCE THEN TURNS GREEN, AND YOU NOW HAVE REVERSE CAMERA FUNCTION. IF IT WAS ANY EASIER. A CAVEMAN COULD DO IT!

Simple to install, using your 4" screen is better than an after market monitor. Makes for a nice clean installation of a backup camera. I only wish this was avaible when I installed a backup camera 4 + years ago. would hiighly recomend.

Works as advertised. Only issue wss with the adapter the clip would let the plug engage the screen

This made programming my truck to use the backup camera a breeze! Just plug it in and within a few seconds everything is ready to go.
One year from date of purchase. See our policy page for more details.