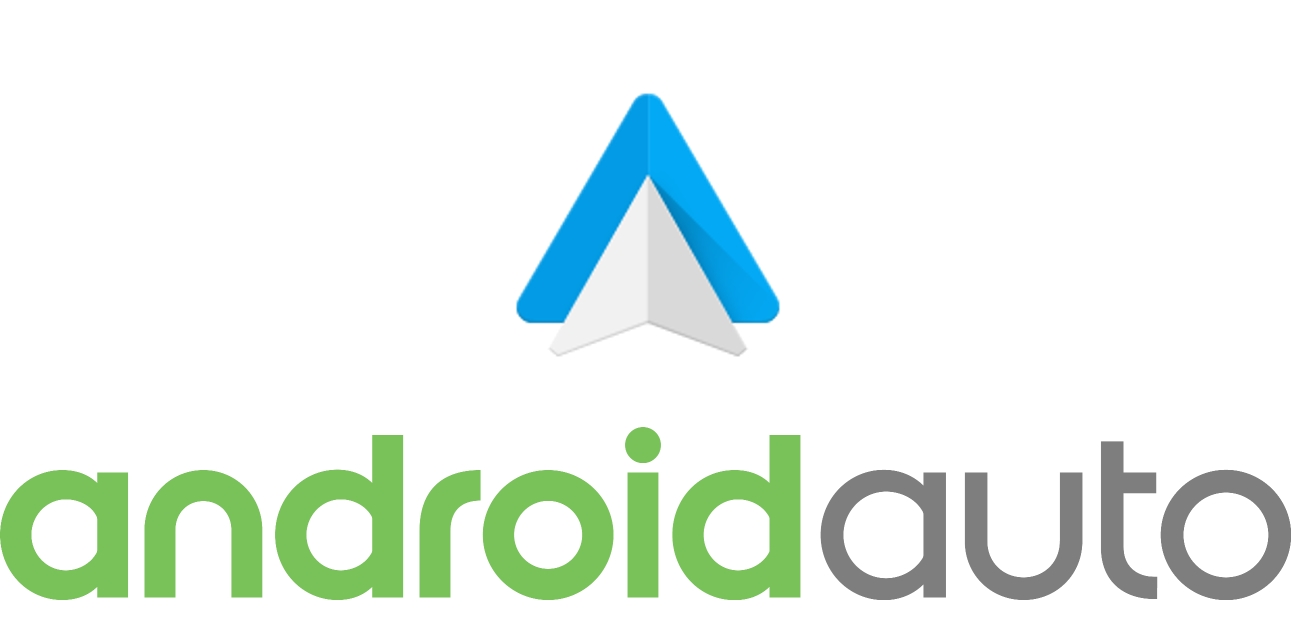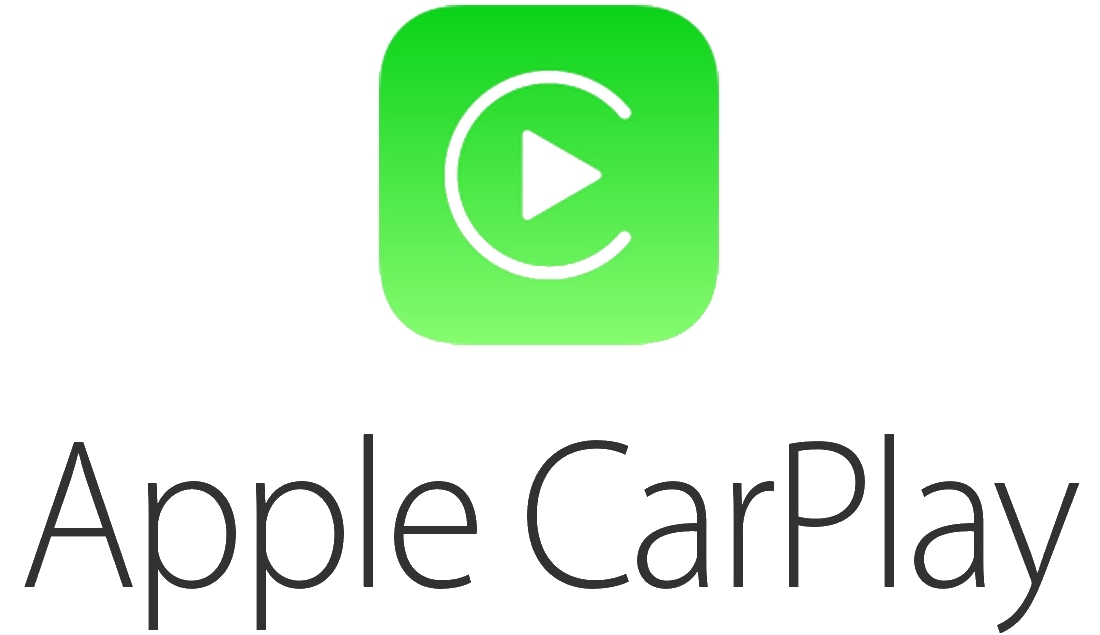 Use Google Maps, Waze or Apple Maps from your mobile device on the SYNC 3 screen.
Get $50 back! Simply send us your old module. (Limited time only. Pre-paid return shipping label and free pick-up included. See below for details*)
Our complete SYNC 3 retrofit kit contains genuine Ford parts, includes everything needed and comes pre-programmed. Please note, some of the pictures depict the kit with navigation - We offer this kit with and without factory navigation. It may also be depicted with on screen climate controls - this kit will retain existing on screen climate controls, but will not add them to a vehicle that did not have them before.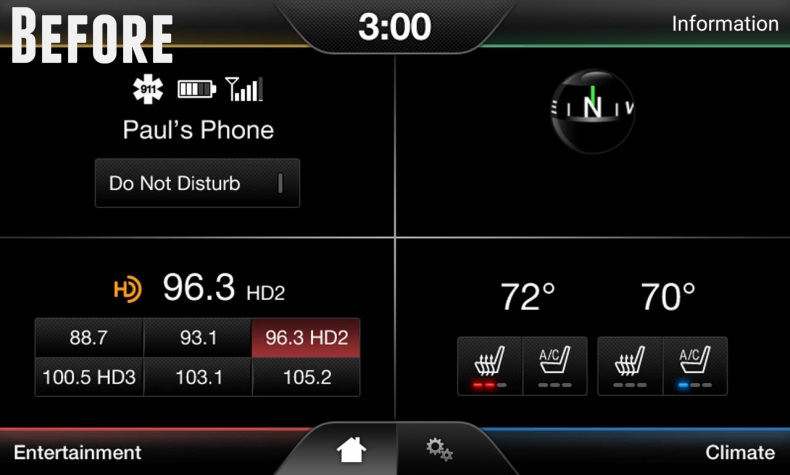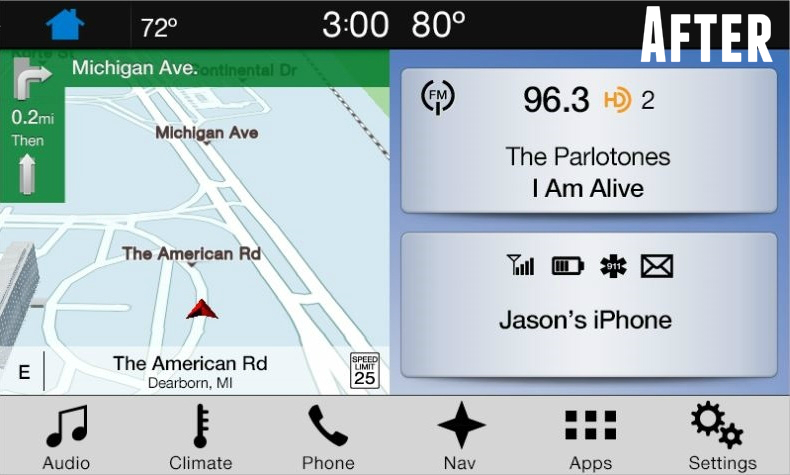 INCLUDED:
Genuine Ford voice activated navigation system control module.
Genuine Ford 8" Capacitive Touchscreen.
Screen to module cable.
Under dash, retrofit GPS antenna (Required - existing antenna NOT compatible).
Replacement Media Hub.
Media Hub Wiring Adapter.
Vehicle specific programming - NO trip to the dealer required! (VIN Required During Checkout)
Full printed instructions & live technical support.
FEATURES:
Adds Apple CarPlay™
Adds Android Auto™
Latest applicable SYNC 3 software
Plug n' play - hassle free installation w/ no cut or spliced wiring
Retains ALL Factory Features - (Backup Camera, Heated Seats, Park Assist, Climate Controls, etc)
Designed for the DIY'er
(Optional) Voice Activated Navigation w/ Full maps for USA, Canada and Mexico**
INSTALLATION:
Install Time: ~15 minutes
Install Ease: 1 out of 5
COMPATIBILITY:
2015 F-150 Pickup Trucks

equipped the 8" MyFord Touch system
FREQUENTLY ASKED QUESTIONS:
Q – "My Hub is in my center console unlike the one in the video, will this kit still work?"

A – Yes, The hub install and connections are the same, just in a different location.
---
Q – "I have manual climate and the bottom right corner of my screen just has the date. Will this add the on screen controls?"

A – No. There is not a cost effective way to add automatic climate control.
---
Q – "Will this add SYNC Connect / FordPass controls from my phone?"

A – No. SYNC Connect is a separate modem optioned in some vehicles. We do not currently offer a kit to add this functionality.
---
Q – "Will this kit void my factory warranty?"

A – No. This kit will not void your vehicle warranty. Although Ford will not warranty the components in our kit, we do for one full year!
---
Q – "Can I still update the SYNC software when updates are available?"

A – Yes. You will still be able to update SYNC via USB thumb drive from our software updates page HERE.
---
Q – "Will this kit affect my SiriusXM subscription?"

A – No. SiriusXM subscriptions are NOT affected by our kit - your SiriusXM ID will remain the same.
---
* Continental USA only. Must have a 2013+ production date, no physical damage and in working condition. See Policies for more info.
**Regardless if your SYNC 2 system is navigation equipped or not, you will need to select "Navigation Version" option under "Kit Options" if you would like SYNC 3 to have navigation.
Install was a piece of cake. Written instructions provided with the unit were not great but the video was very good. No issues encountered; worked the first time. Highly recommended.

100% Completely satisfied! Works great. Easiest install. People who complain about the price, should do a little more research. After market radios cost $500-$700 alone, then add wiring kits, new dash kit and if you want factory controls to work add another $150-$250. Then pay for an install. You would probably actually spend more money buying all that instead of just purchasing this from 4DTech.
The install took me 1/2 hr. All factory controls work perfect. Apple Carplay is just the greatest! Glad I did my research and found 4DTech and all their great products!

My wife has a 2017 Escape with Sync 3 and I really liked it so of course I had to have one too. This upgrade was a simple install on my 2015 F150 and everything worked as it should have. Initial cost is a little pricey but in the end I think it was worth it. Almost like having a new truck. I am enjoying the Android Auto and the ease of connectivity. Just need to figure out what all apps I can use. This upgrade kit is highly recommended.

Don't settle for staring at your phone for navigation when driving. This upgrade is a 'must'

I was able to swap out my Sync 2 with the new Sync 3 in less time than the instructional you tube video. Getting the plastic dash panel removal tools is the best $14 you can spend!

I truly believe upgrading from Sync 2 to Sync 3 so you can see things like Waze and other mapping applications on the big screen is safer than staring at your phone when you're driving. The installation was easy. I will now upgrade my other Fords as well!

Easy upgrade, OEM Ford parts

I watched the instructional video, then watched it again, pausing as I completed each step. If you're even remotely mechanically inclined, this upgrade will be easy. The video could have been a bit more clear about how some of the wiring harness clips come loose, but I figured it out after some fiddling.

The parts supplied in the kit are OEM Ford parts, except the power adapter, but it was good quality. Everything works perfectly.

One tip for you: the outdoor temperature reading on the new unit may appear to be "stuck" for several hours. Mine was stuck on 62 for about 6 hours. I called 4D tech support and was told to be patient, the system does some initial temperature averaging, then it will work properly. They were right. But it doesn't tell you that anywhere in the paperwork. Just a tip to avoid confusion.

Expensive but easy and worthwhile upgrade. Sync 3 is much better than MFT.

What a great and simple upgrade !!

Could not believe how simple this was to install (you gotta have the proper tools though). Not one cuss word was uttered. Took about 20 minutes. The video instructions were exactly like my truck (2015 Ford F-150 Supercrew), didn't even look at the paper instructions. Turned it on and it fired right up, no problems. Well, one problem. When I went to connect to Apple Carplay, it just wouldn't have it. So I called tech support, talked to Steve, and he said that Apple Phones are very finicky and I needed to use and Apple cord. Pulled one out of the drawer and it connected perfectly. Can't be happier. A little pricey but cheaper than buying a new truck. Well worth the money.

Unbelievable value over Sync 2 & 4D tech satisfaction

I was hesitant at first due to the price tag of this upgrade, but ultimately decided on keeping my 2015 F150 and decided to upgrade to Sync 3. The videos on this website, along with the installation kit and included instructions produced a great DIY experience all around. The value in this upgrade is surely worth it's weight for anyone considering the upgrade to Sync 3. I chose the non-NAV version as I want to use Car Play for everything I can and the NAV via Car Play is 10 fold better than the stock NAV that comes with Sync 2. I watched the upgrade video twice before installing this and barely had to look at the instructions that were printed. All in took 20-30 mins until I had my iPhone hooked up and everything configured.

I RESEARCHED THE MOVE FROM SYNC 2 TO SYNC 3 FOR A FEW MONTHS. ASKED 4D QUESTIONS AND THEY WERE PROFESSIONALLY ANSWERED ALMOST IMMEDIATELY. ONCE I DECIDED TO KEEP THE 2015 LARIAT FOR A FEW MORE YEARS, IT WAS AN EASY DECISION TO UPGRADE TO SYNC 3.

IT WAS FAIRLY EASY TO INSTALL (FOR A NON-MECHANICALLY INCLINED PERSON) AND I AM DELIGHTED WITH THE CHANGE. ALSO, I AM ABLE TO USE "WAZE" ON MY LONG INTERSTATE TRIPS.


I can not tell the difference between this unit and the one that came factory in my 2016 Mustang. Except this one has 3.0 installed and I can not get my factory unit to take the upgrade to 3.0 in my unit that came factory form Ford. I would recommend getting all the tools suggested in the install video because it cost me an extra 1 1/2 trying to find the right torx driver other wise it would have taken me only about an 1 1/2 hours to install it. But installation was a breeze and you always have the install video to fall back to. The unit works perfect and I also find some USB cables will not work well with it unit. I would also suggest truing off your Bluetooth connect on your phone as your phone needs to be attached via USB cable. Unit is a little pricey but well worth it saved me from buying a new truck. Customer service is Amazing. So far the only problems I have had with this unit has been USER ERROR.
One year from date of purchase. See our policy page for more details.